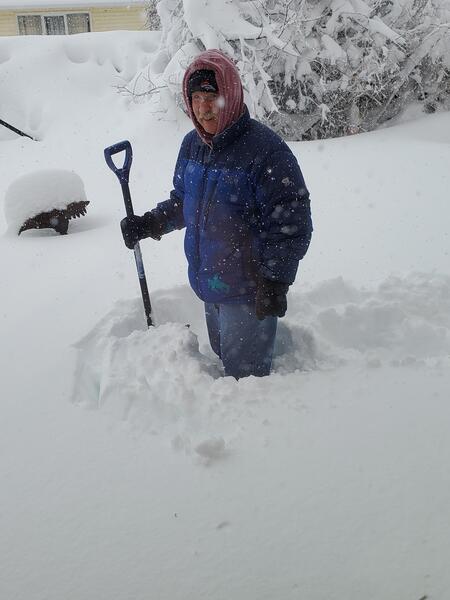 Snow, Snow, and More Snow
Fort Family Member – William Cownover in the snow!
Events Coming Up
It is a very busy time in the life of our church as we approach the end of our fiscal year.
Unlike the regular calendar year of January through December, The Fort Ministry operates under a May to April fiscal year set up by the Church of the Nazarene. This means we are approaching the end of our year with budgets and annual reports due, and an Annual Membership Meeting scheduled with items to be voted on, etc.
Below is a list of upcoming events in April that we would love for you to be a part of:
April 1, 7:00 PM – Maundy Thursday Virtual Foot Washing on Facebook led by Cheryl Flores, our Prayer Ministry Leader
April 4, 9:30 and 11:00 AM – Easter Services at The Fort Ministry
April 11, 11:00 AM – Baby/Child Dedication If you have a child you would like dedicated, please email us at connect@thefortministry.com.
April 11, after the second service – Membership Class You must be a member if you want to attend the annual membership meeting. This class will be your last opportunity to become a member before then.
April 18, after the second service – Annual Membership Meeting Members will vote on budgets and delegates for the upcoming district assembly.
Week 5 in the "I AM" Sermon Series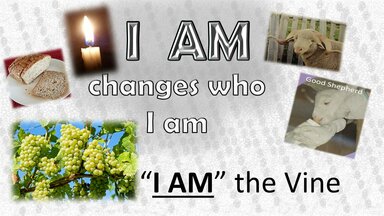 "I AM the vine and you are the branches. The one who remains (abides) in Me, and I in Him, will bear much fruit." John 15:5
This Sunday, March 21st, is our 5th week in the "I AM Changes Who I Am" Sermon Series. Pastor Jim will be sharing with us scripture from the book of John on how Jesus is the vine and we are the branches.
So far, each of the other four lessons in this sermon series have been awesome, so you don't want to miss this one. Please join us this Sunday! In-person services are at 9:30 and 11:00 AM. You can watch on Facebook as early as 9:30, or at 11:00 AM, listen on KUYO AM 830.
Our New First Impressions Leader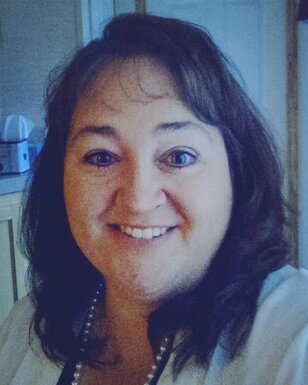 We would like to introduce to you and welcome Evony Charest, our new First Impressions Leader.
Evony joined us this summer during Drive-In Church and has jumped in with both feet (and hands) to serve ever since we reopened our doors. You may have seen her preparing the coffee on a Sunday.
Evony brings an array of interpersonal and organizational skills from her day job as a school teacher. She has extensive experience in training others as well. We are excited and blessed to have her join us in this leadership position.
What does a First Impressions Leader do? Evony will lovingly oversee all of the Sunday morning volunteers and area leaders such as those who greet, do name tags, prepare coffee and communion, and take attendance each Sunday morning. She will also recruit and train our First Impressions volunteers. If you would like to get connected by serving at The Fort Ministry, let her know or email us at connect@thefortministry.com and she will find a place for you to get involved.
Items to Donate in March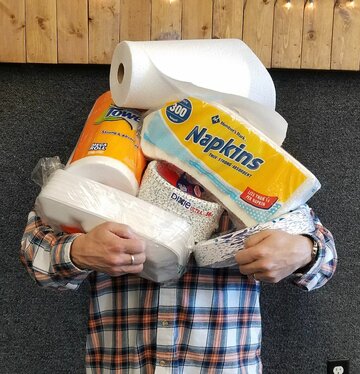 Abide, Acquire, ADVANCE!
We have been asking for different donations each month from our church family in order to cut down on the money we would normally spend from our budget. This frees up money for us to spend in other areas to Advance the Kingdom.
We are so blessed to see the amount of generosity that is coming in from you, our church family. We can delete a few line items in the upcoming year's budget because of your donations. We thank God for you!
For March, we are asking for paper products like napkins, paper bowls, tissues, etc. We still need 12 more books of stamps ($11.00 each), too. If you have questions on how or what to donate, give us a call at 307-234-FORT(3678).
Prayer
"I AM the Good Shepherd." Romans 10:11a
Dear God, Help me to listen for Your voice leading and guiding me. Help bring me back into the fold whenever I go astray. Help me to stay with the flock. May I stay tuned into Your voice every day. In Jesus name, Amen.
Cheryl Flores – Prayer Ministry Leader
ABIDE ACQUIRE ADVANCE
Our address is: 4741 W Yellowstone Hwy, Mills, WY 82604, USA