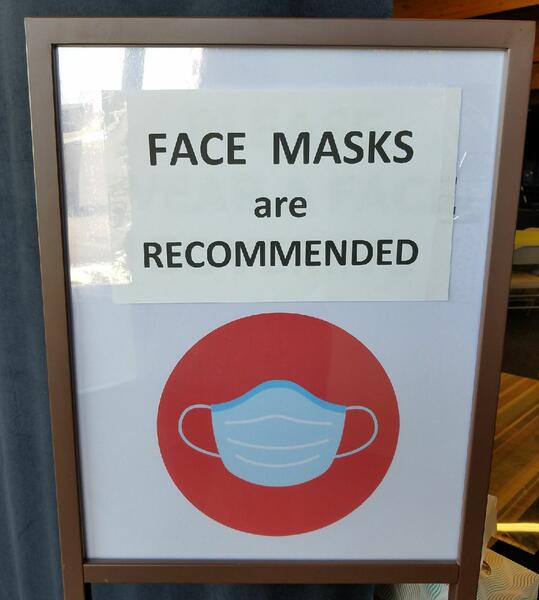 The Next Phase
Face Masks Recommended
For those of you who attend The Fort Ministry in person, you know what a long journey it has been over the last year with all of the social distancing restrictions. The Pastor and Staff have taken the health recommendations very seriously and have followed each step of the guidelines put forth by our Governor and local authorities throughout the whole ordeal.
Now, with the decrease in COVID cases in our state and the Mills community, along with the growing number of vaccinations being distributed, we are relaxing the mask requirement from mandatory to recommended. We still recommend that you wear a mask due to the high estimates of asymptotic or pre-symptomatic spread, and we still ask that you follow official guidance and remain home if you are not feeling well.
We love our church family and want to create a space where we can comfortably meet and stay safe at the same time, so please exercise good judgement concerning your neighbors' heath when removing your mask.
We can't wait to see you!
For the CDC's science brief on community masking, go here: https://www.cdc.gov/coronavirus/2019-ncov/more/masking-science-sars-cov2.html
Week 6 of the "I AM" Sermon Series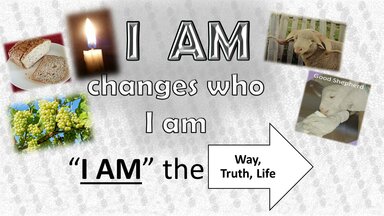 This Sunday, March 28th, will be the 6th week in the I AM Changes Who I Am Sermon Series. Pastor Jim will be preaching on scripture from the book of John where Jesus said, "I am the way, the truth, and the life. No one comes to the Father except through Me." John 14:6.
Please join us at the church at 9:30 or 11:00 AM or online at 9:30 AM on Facebook Live. You can also listen to the service on the radio at 11:00 AM on KUYO AM 830.
Up-Coming Events
Below is a list of upcoming events in April that we would love for you to be a part of:
April 1, 7:00 PM – Maundy Thursday Virtual Foot Washing on Facebook led by Cheryl Flores, our Prayer Ministry Leader
April 4, 9:30 and 11:00 AM – Easter Services at The Fort Ministry
April 11, 11:00 AM – Baby/Child Dedication If you have a child you would like dedicated, please email us at connect@thefortministry.com.
April 11, after the second service – Membership Class You must be a member if you want to attend the Annual Membership Meeting. This class will be the last opportunity to become a member before then.
April 18, after the second service – Annual Membership Meeting Members will vote on budgets and delegates for the upcoming District Assembly.
March Needs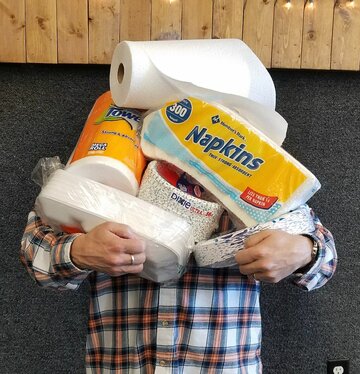 We asked and you delivered!
What joy it is to see the overwhelming response we've had to the monthly needs. We have been blessed by your generosity!
We now have enough toliet tissue, paper towels and tissues to last us a while. We would still happily receive donations of napkins and plastic utensils.
Thank you for helping us meet the needs of The Fort Ministry!
Prayer
"I am the vine; you are the branches. If you remain in Me (abide) and I in you, you will bear much fruit; apart from Me you can do nothing." James 15:5
Dear God, Help me to stay connected and abide in You. Help me to grow into a strong branch that supports others and is fruitful and never breaks it's life sustaining connection to the vine. May it be evident to all that I am connected to You God! I ask this in Jesus name Amen.
Cheryl Flores – Prayer Ministry Leader
ABIDE ACQUIRE ADVANCE
Our address is: 4741 W Yellowstone Hwy, Mills, WY 82604, USA