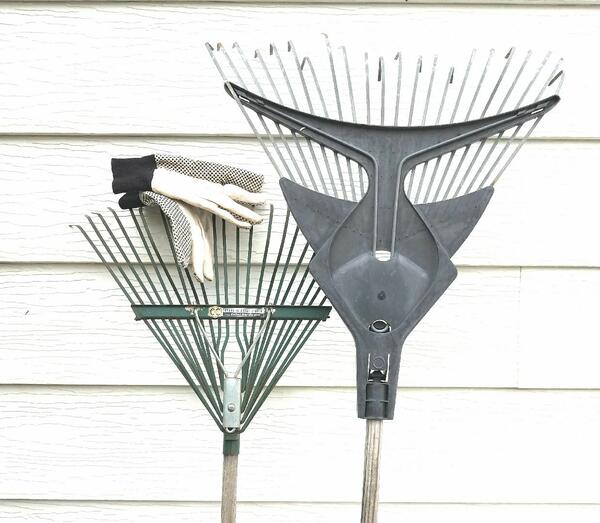 This Sunday: Mills Community Cleanup
Wear your work clothes to church!
It is not too late to get involved in our first ever Mills Community Cleanup this Sunday following the 9:30 AM church service.
Here's your chance to show up to church in your work clothes, ready to hit the streets of Mills to serve both the community and its people. We will gather together in the parking lot at 11:00 AM to receive our marching orders to begin the yard clean up around town at pre-selected homes.
This has all come about because of the conversations we had last week with the new Mills Community Service Officers. We asked what we as a church could do to help this community in which we worship and they emphatically said, "Help with yard cleanup for those who struggle to do it themselves." So we answered the call
and are excited to begin serving our church community starting this Sunday.
Don't worry if you are not able to jump in to serve this Sunday as there will be other opportunities throughout the summer. And there will still be an 11:00 AM church service for those who want to attend. Children's Ministry will still be at 11:00 AM as well.
If you have yard tools, please bring things like trimming shears, tarps to load up leaves and branches, and work gloves. We will not be mowing this early in the season, so lawn mowers are not necessary this go-around.
Powerful Praying Sermon Series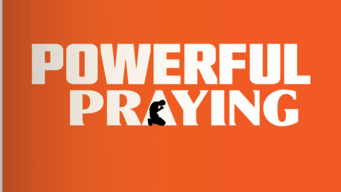 Last Sunday, Pastor Jim began a new 9-week sermon series titled Powerful Praying. He shared with us how prayer should be our first step and not our last resort.
This Sunday, April 25, we will learn about how Jesus taught His disciples and us to pray.
Please join us at the church at 9:30 or 11:00 AM (or for both services) or online at 9:30 AM on Facebook Live. You can also listen to the service on the radio at 11:00 AM on KUYO AM 830.
We can't wait to worship with you!
You Can Watch Us Now On TV!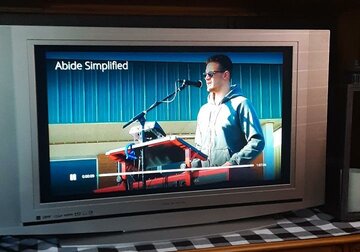 Exciting News! You now have the option of watching the sermon on Faithlife TV if you are enrolled in Faithlife.
Here's how it works:
Go to your TV's streaming menu and click on "add channel."
Search for "Faithlife TV" – it's FREE!!
Scroll and you will find "The Fort Ministry" as a series on Faithlife TV.
This is an exciting option that makes it easy to invite guests to your home to sit down together and worship along with us.
Crisis Care Kits – Items Needed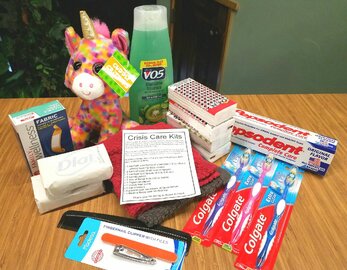 We are excited to be able to help those in crisis around the world through this outreach opportunity. This is an example of how we, through abiding, acquire from God a heart to serve and then put our faith into action – Advance.
This week we are asking for donations of wrapped bars of soap and bottles of shampoo (12 to 18 oz.) for the crisis kits. We will ask for a couple of different items each week till we have all that we need to assemble the kits.
Thanks in advance for your generosity!
Coming Up
Spring comes and goes and switches back and forth with winter here in Wyoming. But we all know that eventually summer comes.
We can't wait to get back to the parking lot and Drive-In Church that birthed out of necessity last year due to COVID. It is our plan to hold Drive-In Church all summer (June through August) but with an exciting twist.
Starting on June 6, we will hold only one service at 9:30 AM and you will have the option of worshiping with us from your cars or lawn chairs outside, or come inside the church where the sermon will be streamed on the 2 big screens.
Online church will not be affected by this change as it will remain on Facebook Live at 9:30 AM. With this change, and no 11:00 AM service, Children's Church will be offered at 9:30 AM.
It's going to be an exciting summer!
Prayer
"Be patient, then, brothers and sisters, until the Lord's coming. See how the farmer waits for the land to yield its valuable crop, patiently waiting for the autumn and spring rains." James 5:7
Dear God, Help me to be patient. Help me to make powerful prayers my first step and not my last resort in everything I do. Help me to tend to the "crops" in my life. May the fruits of my labor please You and may I continue to draw near to You, God, so You can draw near to me (James 4:8). I ask this in Jesus' name, Amen.
Cheryl Flores – Prayer Ministry Leader
ABIDE ACQUIRE ADVANCE
Our address is: 4741 W Yellowstone Hwy, Mills, WY 82604, USA