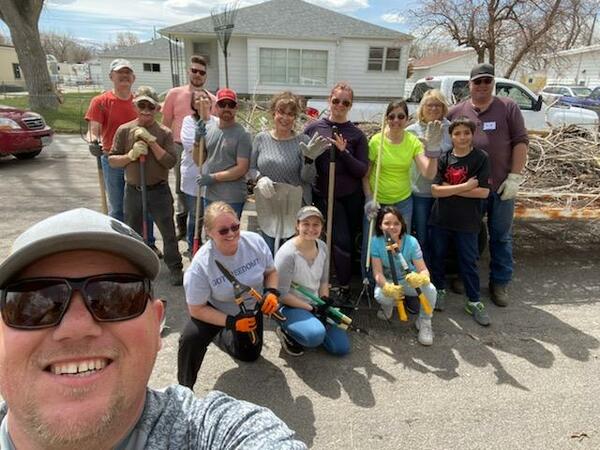 Mills Community Cleanup
Thank you to all who served!
Last Sunday, April 25th, 26 people from The Fort Ministry gathered after the 9:30 AM service to head out into the community of Mills to do yard cleanup. Three houses and the old Mills School were targeted for the cleanup of leaves and branches.
It was hard work and between 80 and 100 industrial size garbage bags were filled to the brim, along with several truck loads of branches taken to the mulch pile.
We are excited to continue to serve in this manner and will set up other community cleanup dates throughout the spring and summer.
You can contact us if you would like to be a part of the next cleanup by emailing us with your contact info. to: connect@thefortministry.com.
Week 3 – Powerful Praying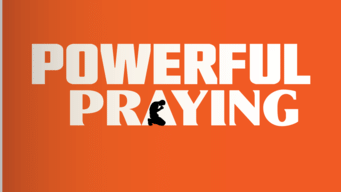 Two weeks ago we began a 9-week sermon series titled "Powerful Praying." Pastor Jim shared with us that prayer should be the first step and not a last resort and about how Jesus taught us to pray.
This Sunday, May 2nd, we will learn about getting together to pray. Please join us at the church at 9:30 or 11:00 AM, or at 9:30 AM online on Facebook Live. You can listen to the service on the radio at 11:00 AM on KUYO AM 830.
We look forward to worshiping with you!
Crisis Care Kit - Items Needed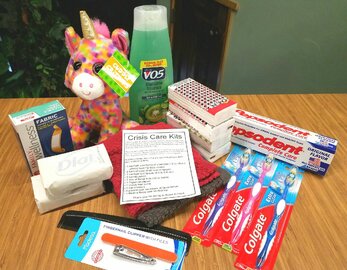 We are continuing to gather items for the Crisis Care Kits that we will take with us to the Annual District Assembly in June. The Nazarene Church ships these kits around the world to help people in times of crisis.
This week we are asking for medium tubes of toothpaste (4.0 to 6.4 oz.) and individually packaged toothbrushes. We need 3 toothbrushes per kit.
We appreciate those who have contributed thus far and thank you in advance for your generosity.
Drive-In Church Is Returning June 6th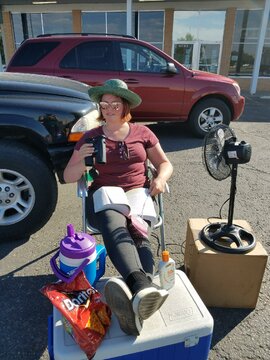 Drive-In Church is coming back for the summer beginning June 6th.
Why?
Well, we're glad you asked. As you know, when we held Drive-In Church last year, it was a matter of having to hold our service outdoors in enclosed vehicles in order to meet at all during the onset of the COVID pandemic. As the summer edged on some of the restrictions lifted and eventually we were allowed outside our cars and trucks.
Some interesting things resulted as a byproduct of us worshiping outside. The first being that the people who stopped at the two businesses on each side of us (Family Dollar & Maverik) began to pay attention to what we were doing and stopped to listen to the worship music and sermon. Then they returned and became regular attenders. This helped to grow our church by at least 15 new families and our online listeners grew exponentially.
Secondly, an excitement grew within us as the worship music rang out to the surrounding community and we realized that God made a way for us to continue to worship Him despite pandemic restrictions. Being outside singing and worshiping with loud speakers projecting the sound was a way to take the gospel out into the world.
So, we want to do it again. This time it is by our choosing. We will begin meeting in the parking lot on June 6th through the month of August for only one service at 9:30 AM. Our online service will still be at 9:30 AM on Facebook Live and Children's Ministry will be available during this one service as well.
You'll Have Options
Unlike last summer, where you had to stay in your cars mostly, this time around you have the option to sit in your car or truck or bring out lawn chairs to sit in with your family and friends. Or you can choose to come inside the church building to watch the service on the screens. The choice is yours!
Prayer
"But when you pray, go into your room, close the door and pray to your Father, who is unseen. Then your Father, who sees what is done in secret, will reward you." Matt. 6:6
Dear God; I know You love to hear from my heart and that You know what I ask before I pray. Please God, teach and guide me how to pray, and may I become more comfortable approaching the throne room of grace, boldly as you intended when the veil was torn. May my prayer life be strong and pleasing to You more and more every day. In Jesus' name I pray, Amen.
Cheryl Flores – Prayer Ministry Leader
ABIDE ACQUIRE ADVANCE
Our address is: 4741 W Yellowstone Hwy, Mills, WY 82604, USA