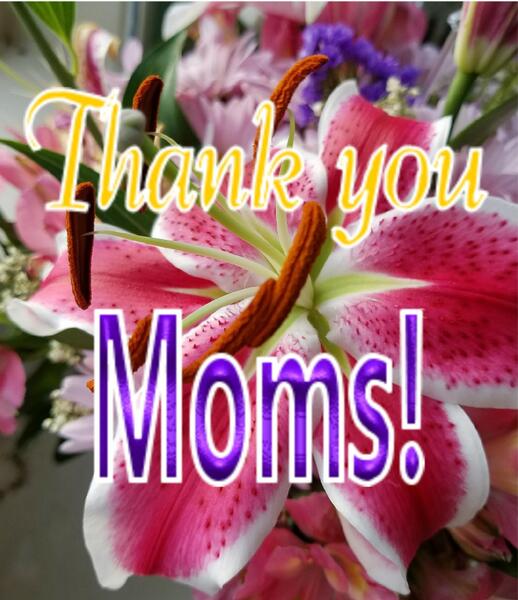 Happy Mother's Day!
Proverbs 31:28 "Her children rise up and call her blessed..."
Crisis Care Kits – Items Needed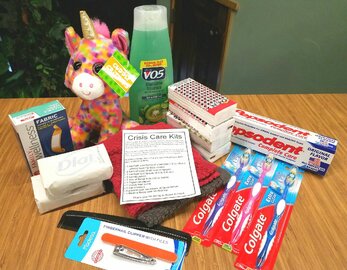 We are continuing to gather items for the Crisis Care Kits that we will take with us to the Annual District Assembly in June. The Nazarene Church ships these kits around the world to help people in times of crisis.
This week we are asking for hand towels (not wash clothes like pictured). They can even be dish towels as they are usually much cheaper to purchase.
We appreciate those who have contributed thus far and thank you in advance for your generosity.
Vision 360 Ministries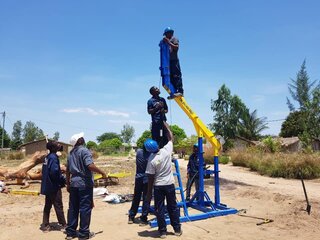 Over the last two Sundays, The Fort Ministry took up an offering for the people in Mozambique, Africa who are starving due to a drought that made it impossible to grow the crops they depend on for food.
We have been blessed to witness the generosity of our church family, in-house and online, who have given $3,639 so far to help our brothers and sisters in Christ, in Africa.
Pastor Jim's father-in-law, Bruce, who is a missionary there, visited with us and shared about the clean water well they installed in Mozambique and the need for many more. We are excited to say that because of the giving hearts in our church family, we have already raised half of what is needed for another well. Praise God and thank you to all of you!!!
We are continuing to accept donations for this clean water well project and you can give online at thefortministry.com and enter in a comment "Vision 360."
Drive-In Church is Returning June 6th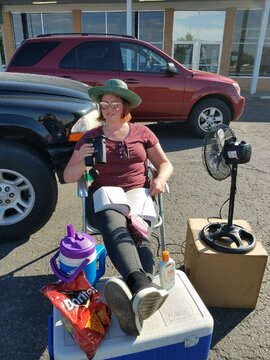 Drive-In Church is coming back for the summer beginning June 6th.
Why?
Well, we're glad you asked. As you know, when we held Drive-In Church last year, it was a matter of having to hold our service outdoors in enclosed vehicles in order to meet at all during the onset of the COVID pandemic. As the summer edged on some of the restrictions lifted and eventually we were allowed outside our cars and trucks.
Some interesting things resulted as a byproduct of us worshiping outside. The first being that the people who stopped at the two businesses on each side of us (Family Dollar & Maverik) began to pay attention to what we were doing and stopped to listen to the worship music and sermon. Then they returned and became regular attenders. This helped to grow our church by at least 15 new families and our online listeners grew exponentially.
Secondly, an excitement grew within us as the worship music rang out to the surrounding community and we realized that God made a way for us to continue to worship Him despite pandemic restrictions. Being outside singing and worshiping with loud speakers projecting the sound was a way to take the gospel out into the world.
So, we want to do it again. This time it is by our choosing. We will begin meeting in the parking lot on June 6th through the month of August for only one service at 9:30 AM. Our online service will still be at 9:30 AM on Facebook Live and Children's Ministry will be available during this one service as well.
You'll Have Options
Unlike last summer, where you had to stay in your cars mostly, this time around you have the option to sit in your car or truck or bring out lawn chairs to sit in with your family and friends. Or you can choose to come inside the church building to watch the service on the screens. The choice is yours!
June 6th – Mills Community Cleanup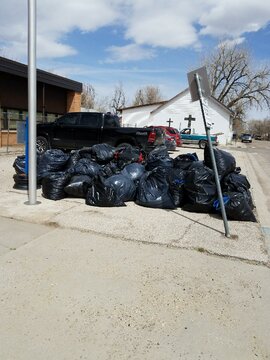 Our last Mills Cleanup day was so successful and fun that we have scheduled the next cleanup for Sunday, June 6th, following our 9:30 AM church service.
If you were not able to join us last time, here is another opportunity to get out and help the people of Mills with yard cleanup. You can get on the list to participate by emailing your contact information to connect@thefortministry.com.
Global Leadership Summitt

If you have never taken the opportunity to attend the Global Leadership Summit, make this year your first. We guarantee you won't regret it!
Plan now to attend Auguest 5th & 6th at Highland Park Community Church. Be sure to register through The Fort Ministry to get the best ticket price available.
Watch this promotion video: https://youtu.be/Lo-rVp8YaKc
Prayer
"Pray then in this way: 'Our Father in Heaven, hallowed be Your name.'" Matthew 6:9
Dear God, may Your name be kept Holy and set apart. May You be sanctified. May I remember You are the name above all names. May I never defile Your most precious and Holy name." In Jesus' name, Amen.
ABIDE ACQUIRE ADVANCE
Our address is: 4741 W Yellowstone Hwy, Mills, WY 82604, USA