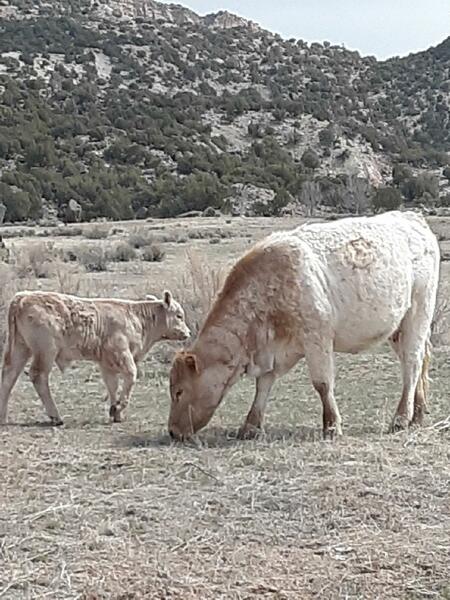 New Life Is All Around Us
Look around, you can see it everywhere!
It's that time of year, that season where you don't have to look very far or very hard to see all of the new life that Spring brings.
For weeks, I have watched the sparrows work tirelessly building a nest in the tree in my front yard in anticipation of the new baby birds that will hatch in the coming weeks. It's calving season at the nearby ranches and green grass has woken from it's winter slumber. Robins are appearing again and baby bunnies dart about as they explore their surroundings.
Much like what takes place in nature, we, too, can experience a sense of newness as we shake off the dust of the long winter months that are nearly behind us and welcome this new season before us filled with warmth and new beginnings.
How do we do this? In 2 Cor. 5:17 it says, "Therefore if anyone is in Christ, he is a new creature; the old things passed away; behold, new things have come." The key word/idea here is that we need to be in Christ in order to become new. If we ABIDE in Him, then He will ABIDE in us (John 15:4). It is the abiding or remaining in Him that makes it possible for us to be transformed from our old, dead selves and spring forth as a new creature, having a new life and prospective in Christ.
It doesn't happen overnight, but neither did the sparrows build their nest overnight. It takes daily communion with Jesus as well as constant prayer and Bible study to get to know and be in relationship with the lover of our souls.
The current sermon series is on "Powerful Praying" and this Sunday, Pastor Jim will be sharing with us about getting together with one another to pray. Having the fellowship and support of a loving church family is very important in all of our lives so we can walk along side each other and help each other through the massive array of struggles we all face.
Join us this Sunday, May 16th, for church services at 9:30 or 11:00 AM or at 9:30 online on Facebook Live. You can also listen to the service at 11:00 AM on KUYO AM 830.
Keep These Things In Mind
If you have a Senior graduating from High School this month, please let us know as we will be honoring them on Sun., May 23rd during the 11:00 AM service. You can email their senior picture to me at connect@thefortministry.com.
June 6th - Mills Community Clean-up following the 9:30 AM service in the parking lot. Email us with your name and contact info. if you wish to participate.
We are still collecting items for the Crisis Care Kits through the end of May. We currently have 37 kits assembled to take to the District Assembly in June. We are asking for Beanie-Baby sized stuffed toys. Thank you to those who have already donated!
If you are interested in attending this year's Global Leadership Summit at Highland Park Community Church on Aug. 5th & 6th, please email your name and email address to Connect@thefortministry.com. We will have more info. to come on registration price, etc.
Memorial Day Pictures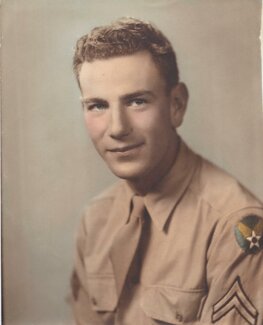 On Sunday, May 30th, we will be honoring those service men and women who have lost their lives defending our country and those who are Veterans that have passed on.
We will have a table out where you can bring in your memorial pictures to display that Sunday. Our office will be open Tuesday through Friday from 9 AM to noon if you want to bring your pictures in before that Sunday morning.
Be sure and put a piece of masking tape on the back of your picture with your name and try not to forget to take them home with you following church that day.
Drive-In Church is Coming Soon!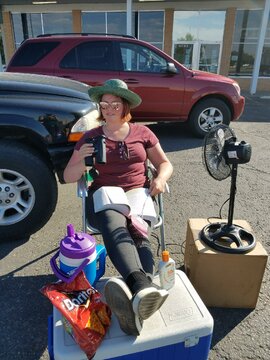 If you live in Wyoming you know that May sometimes brings with it the biggest snow storms of the year. Yes, it is true, but we have a few weeks left in this month for the weather to get all of the snow out of its system so that we can start June off with a bang of beautiful weather as we move outdoors.
Beginning June 6th, and running through the end of August, we are excited to once again hold Drive-In Church in our parking lot. There will only be one service at 9:30 AM and you will not be confined to your vehicle. You can bring lawn chairs and sit outside if you like. Children's Church will be offered at 9:30 AM as well if we get enough children to participate.
We will also offer the option to sit inside the church as we will be streaming the service onto the big screens. Either way, inside or outside, we are looking forward to a fun and exciting summer as we fellowship together.
Prayer
"I was pouring out my soul to the Lord." 1 Samuel 1:15b
Dear God; I thank You that I am able to pour out my soul and unload all my burdens. You do not mean for me to carry all these burdens. Help me to pour it all out to You, so You can fill me with The Holy Spirit. In Jesus' name, Amen.
Cheryl Flores – Prayer Ministry Leader
ABIDE ACQUIRE ADVANCE
Our address is: 4741 W Yellowstone Hwy, Mills, WY 82604, USA