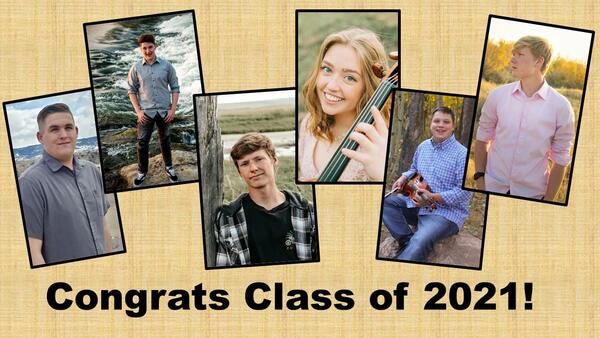 Happy Graduation Class of 2021
11:00 AM Service – Honoring Graduates
This Sunday, May 23rd, during our 11:00 AM service, we will be honoring our Seniors who will be graduating this month.
Please plan to join us this Sunday at the 9:30 or 11:00 AM service or online at 9:30 AM on Facebook Live. You can listen to the service at 11:00 AM on KUYO Radio AM 830.
Week 5 in Powerful Praying Series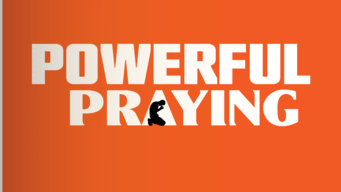 This Sunday, Pastor Jim will be sharing about how Daniel kept praying, even when wicked men convinced the king to outlaw prayer to any deity except the king for 30 days.
Prayer is our lifeline to God and Daniel, knowing this, continued to pray to God for help. Even under threat of being thrown into the lion's den, Daniel placed his trust in God to deliver him.
Daniel's powerful praying brought his deliverance and the same can be true of our prayers. We hope you will join us in church or online to hear more about the power of prayer in Daniel's life and our own.
Drive-In Church Starts in 2 Weeks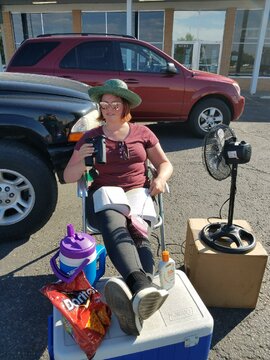 The excitement is building to head back out into the parking lot for Drive-In Church starting June 6th at 9:30 AM.
There will only be the one service at 9:30 AM so pack up the whole family and your friends and bring them along. Children's Church will be available at this time as long as there are enough children attending. Online church will still be at 9:30 AM as well on Facebook Live.
You will have the option of coming inside the church building to view the service on the big screens if you like, or get out of your cars and sit in lawn chairs. We do not have the restrictions we had last summer, so we can get out and mingle and fellowship with one another.
Can't wait to worship in the beautiful summer air!
Keep These Things In Mind
June 6th – Mills Community Clean-up following the 9:30 AM service in the parking lot. Email us at connect@thefortministry.com with your name and contact info if you wish to participate.
Don't forget to bring in pictures of those who have served our country and passed on for our Memorial Day service on May 30th (next week). You can bring them in Tuesday thru Friday 9:00 AM to noon or on that Sunday morning.
We are still collecting items for the Crisis Care Kits through the end of May. We currently have 42 kits assembled to take to the District Assembly in June. We are asking for sturdy combs and nail clippers. Thank you to those who have already donated!
If you are interested in attending this year's Global Leadership Summit at Highland Park Community Church on Aug. 5th & 6th, please email your name and email address to connect@thefortministry.com. We will have more info to come on registration price, etc.
Prayer
"Then these men went as a group and found Daniel praying and asking God for help." Daniel 6:11
Dear God, in the name of Jesus Christ, thank You that we can always ask You for help, whether we are facing lions or facing the devil. May we always be found seeking Your help and guidance. Amen.
Cheryl Flores – Prayer Ministry Leader
ABIDE ACQUIRE ADVANCE
Our address is: 4741 W Yellowstone Hwy, Mills, WY 82604, USA