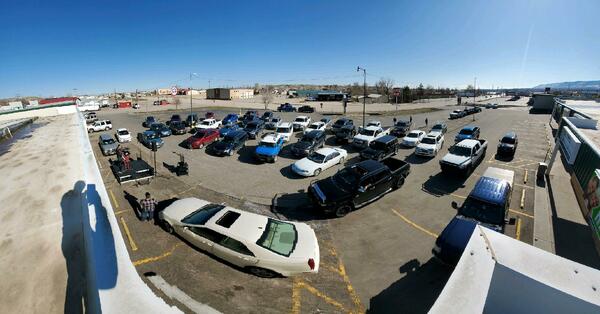 Drive-In Church This Sunday!
It's Finally Here!
It's an exciting day in the life of our church!
We have been waiting and talking about this for weeks and it is finally here! The Fort Ministry is moving outside the building, folks! Not only will we be moving outside physically, but the Spirit of the Lord will be moving and spreading to many more who are outside of our physical church building and within hearing distance. This is exciting!
Last year when we were forced to take our service outside to accommodate the number of attenders, who were restricted within the building, we did so out of necessity. The silver lining in the cloud of change and uncertainty was that many new people heard the Praise & Worship music and Pastor Jim's preaching and began to join us. Each week our numbers grew and several new families are now a regular part of our church family, both in person and online. God grew us through Drive-In Church.
This year we are moving outside intentionally and have planned and prepared for it. You have options to stay in your car or sit outside in lawn chairs. You can go inside the church building and watch the service on the big screens too or join us online or listen to us on the radio.
Please gather up your family and friends and join us this Sunday, June 6th, for this exciting move outdoors!
Week 7 In Sermon Series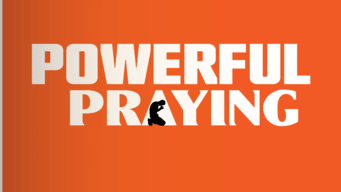 God hears our prayers no matter where we are!
Come on out this Sunday to learn more about the powerful prayers of Paul after being placed in a prison cell. You won't want to miss this!
We will be in the parking lot this Sunday with only one service at 9:30 AM or you can watch online at 9:30 as well on Facebook Live. You can listen to the service at 11:00 AM on KUYO AM 830.
Mills Community Clean-Up This Sun.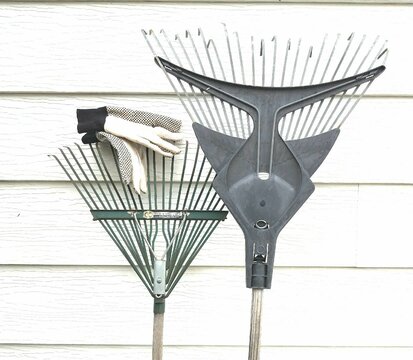 Here we go again!
We worked hard and we had fun together the last time we did yard clean-up in Mills so we are doing it again. This Sunday, following the 9:30 Drive-In Church Service, we will gather together in the parking lot to get our marching orders and head back out into the community of Mills to mow lawns, rake leaves and do general yard clean-up.
If you are interested in participating with us, please email you name and contact info to connect@thefortministry.com. We'd love to work along side you as we help to beautify and serve the community of Mills.
Keep These Things In Mind
On Saturday, June 12th, the City of Mills will be celebrating their 100th Anniversary with a huge all-day lineup of activities & events at the waterfront property across from the City Hall. Please share this news with your family and friends and then come on out to help support the Mills community. You can visit this link for more information.(20+) City of Mills 100th Anniversary Celebration | Facebook
If you are interested in attending this year's Global Leadership Summit at Highland Park Community Church on Aug. 5th & 6th, please email your name and email address to Connect@thefortministry.com. We will have more info to come on registration price, etc.
Prayer
"Jesus said: 'For where two or three are gathered together in My name, there am I in the midst of them.'" Matt. 18:20
Dear God, in the name of the Son Jesus Christ, what an assurance that You, Jesus, are in the midst of us to quicken, strengthen, refresh and comfort us. Your spiritual presence is with us always. Thank You, Jesus. Amen.
Cheryl Flores - Prayer Ministry Leader
ABIDE ACQUIRE ADVANCE
Our address is: 4741 W Yellowstone Hwy, Mills, WY 82604, USA