RCC Weekly Update 07/08/21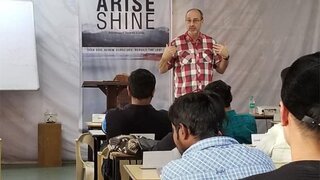 This Sunday we are privileged to have our very own Mike Ward share God's Word with us! Mike is the head of our Missions Team at The Ridge Church, and also a gifted speaker. This will be a very special time together that you won't want to miss!
Thank you Mike for sharing your gifts with our church family, and Thank you for sharing the Word with us!

Hey Kids! Ms. Heather has a special Bible story planned for you this Sunday at Ridge Kids! Can't wait to see you there! 😀
Did you know there are people in far away places all around the world who have never heard about Jesus? God wants all people to know about Jesus!
Four little kids, who are just like you, have moved all the way to the other side of the world with their Dad & Mom, in order to tell people about Jesus. Here is how you can pray especially for them!
Isaac has asked for you to pray for him so that his imagination won't get the best of him.
Eva has asked for you to pray that she won't have any stomach problems. She has also asked for you to pray with her that God will tell her family which city they should live in and what business they should do. Eva says that they will all be thankful for whatever God tells them to do. She is thankful that her family could go to see the other town that God might want them to live in.
Josiah is thankful for the car pictures he can paint. He has asked for you to pray with him that he will be nicer.
Elena is thankful that God helped them find their friends. She is also thankful for their plants.
It makes God happy when we pray for each other! 😊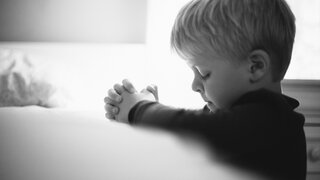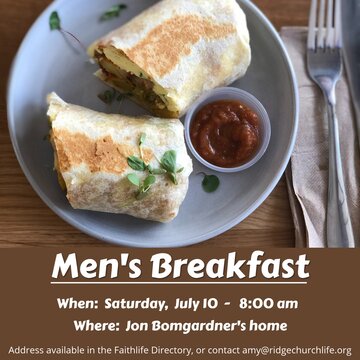 The Men's Breakfast is this coming Saturday, July 10th, at Jon Bomgardner's home.
Jon's address can be found in the Faithlife Directory.
Or contact: amy@ridgechurchlife.org.
Hope to see you there!
All-Church Picnic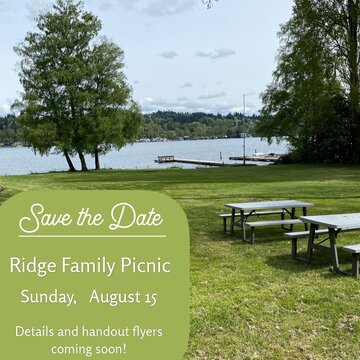 Let's Support One Another

Call or text us at 206-518-4623.
Email any time with your prayer needs.
Contact us any time for assistance!
Loving God and Living Life Together!
Our address is: 10315 Cedar Park Crescent NE Redmond, WA 98053