RCC Weekly Update 07/29/21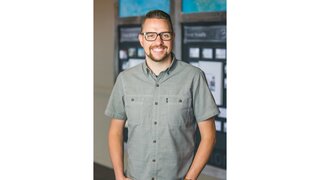 This Sunday we have the great honor of having John Reynolds share God's Word with us. John is on staff at Cascade Community Church in Monroe, where he has been attending since just after Cascade started.
John has been married to his wife, Jen, for over 16 years; they met while leading Campus Crusade for Christ in Bothell, WA. Jen grew up going to Northshore Community Church and they both went to Multnomah Bible College. They now have four kids, Cooper, Zachary, Wesley, and Julia Grace. John and Jen are passionate about helping make disciples who make disciples.
The Ridge Community Church is the legacy and result of Cascade Church's passion to make disciples who make disciples, for it was through Cascade's church-plant of Adventure Church, in Duvall, by which our own church was, in turn, planted.
We are deeply indebted to, and grateful for the incredible, godly people & leaders of Cascade Church who have given their lives to spread the good news of Jesus across the Snoqualmie Valley, and beyond.
Thank you John for ministering to us this coming Sunday! We are looking forward to what God has given you to share with us!

Hey Kids! Ms. Heather has a special Bible story planned for you this Sunday at Ridge Kids! Can't wait to see you there! 😀
Looking for something fun to do as a family?
Try this Summer No-Churn Blueberry Graham Cracker Ice Cream!
(*Recipe courtesy of Lifeway Kids)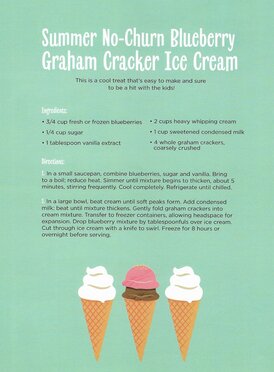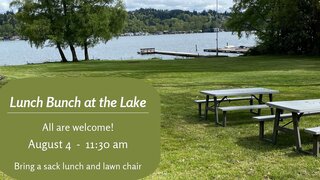 Our next Lunch Bunch at the Lake will be this next Wednesday, August 4, at 11:30am.
Hope to see you there!
All-Church Summer Picnic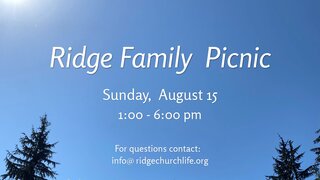 You won't want to miss our All-Church Summer Picnic!
Everyone is invited to bring an individual picnic lunch and lawn chair. Plus a small dessert to share.
Lots of fun activities include:
Swimming (no life guard on duty)
Paddle Boards (life vest not provided but required by WA law)
Basketball court
Foosball
Ping Pong
Ladder Ball
Children's play area
Everyone should have received a flyer with details and directions. If you did not receive a flyer please let us know and we will get one to you.
If you have any questions you can contact Thor or Janie Augustson (their address can be found in the Faithlife Directory), or contact info@ridgechurchlife.org.
Let's Support One Another

Call or text us at 206-518-4623.
Email any time with your prayer needs.
Contact us any time for assistance!
Loving God and Living Life Together!
Our address is: 10315 Cedar Park Crescent NE Redmond, WA 98053