RCC Weekly Update 08/19/21
Gain through Loss
A Message from Pastor Jerry
A man went into a church and sat on a velvet pew, watching as the sun came shining through the stained glass windows. The minister, dressed in a velvet robe, opened the golden gilded Bible marked with a silk bookmark and said, "If any man will be my disciple, said Jesus, let him deny himself, take up his cross, sell what he has, give it to the poor, and follow me."
This Sunday, we'll look at the Biblical concept of "sacrifice." I'll give you just a small sneak preview before then: I won't be wearing a velvet robe and you won't need to sell your car before you leave!
Have a great week,
Pastor Jerry

Hey Kids! We have a great Bible story planned for you this coming Sunday! Can't wait to see you then! 😊
As I'm sure you've noticed, Children's at the Ridge has looked a bit different this past year and a half. Covid turned our world upside down, but as we are starting to see a light at the end of the tunnel, we are preparing to start up Children's Ministry at the Ridge like normal.
What does normal mean? Well, it means we will be offering class for our kiddos every Sunday, starting September 12th. I'm excited to get back into the swing of things and see what kiddos come, and how Ridge Kids can minister to the children and their families.
We might be small, but I'm always on the lookout for teachers, greeters, or anyone who has a passion for reaching families. Here are a few stumbling blocks that might be getting in the way of serving in Children's, but hopefully they will encourage you to step out in faith and give serving in Children's a try.
It's already under control. You might think there is enough help, but don't be afraid to ask where the needs are.
I've never taught kids before. Trust me, you will not be "dumped" in the back room to teach a bunch a kids. I have prepared curriculum and I always train my teachers and offer support before you enter the classroom.
Kids make me uncomfortable. That's OK. What's great about kids is they don't judge. Kids' accept you for who you are as long as you show an interest in them. The joy and connection you will make with them outweighs the awkwardness or discomfort you might feel.
No one has asked me. This one is similar to the first one, but if you haven't been asked it's not because you're not needed. If you want to serve, seek me out and we can chat about your giftings and talents to find the best spot for you to bless the kids and families. We are so small you could even come up with your own special ministry within Ridge Kids, like coordinating events, worship, or outreach.
I don't have kids. You don't need to have kids to serve. You can bless the parents that have kids by serving, and you can bring a different set of eyes and experiences. In the eyes of a child you'll be like another aunt, uncle, or grandparent.
I have kids. I get it, you need a break. You are with your kids all the time, but serving on the Children's team is just a once a month commitment and it's a great way to meet other families in the church and to love on other children. You'll also get to see firsthand what your kids are learning at church. Not only that, but you are setting a great example for your kids that serving is important.
Let me leave you with one last thought. A classroom of young kids is often a mission field, and kids are eager to learn! Serving with children might be out of your comfort zone, but give it a try and see how the Lord can grow you and use you.
Missions Update: The "H" Family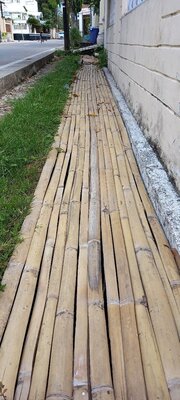 Friendship.
It all started thanks to the sewer.
Most streets have open trenches the greywater drains into, which connect throughout the city. While having them open is very common, we decided to find a solution after watching the kids continuously fish their stray balls out of the polluted water. The most economical solution seemed to be bamboo! As P was in front of our house with a hatchet and hammer splitting the bamboo before nailing it into place, "Pak H" came out to see what he was doing.
Pak H is from an island about 1,300 miles northeast of us and recently moved in across the street. Previously, he worked as a brick maker and moved to our city to attend college, training to become a nurse.
Over the next few days of working in the street, Pak H shared with P how he is adjusting to the city. He misses his home community where neighbors treat each other as family and life is not as fast paced.
Now that the project is finished, Pak H and P often sit and talk together in the late afternoons, when the hottest part of the day has passed and traditionally people will gather outside before dinnertime. Until now, most neighbors had adopted the indoor city lifestyle, so we are enjoying and thankful for this real friendship with a neighbor.
An Invitation to check out our Faithlife group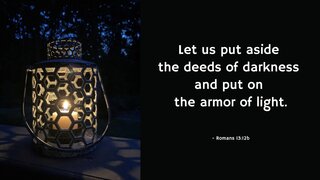 For those in our Ridge Church Family who are not currently part of our online Faithlife group, we would love to invite you to check it out. You can access our Faithlife newsfeed via our church website: www.ridgechurchlife.org. You will want to click on "Connect"; then you will want to click on "Connect Online Today." This will take you directly to our Faithlife newsfeed.
As you scroll through, you will notice that each day there is a Daily Verse post, along with a corresponding Devotional thought. The last few weeks we have taken a look at Jesus's Sermon on the Mount: spending a week looking at "The Beatitudes"; then a week looking at Jesus's teaching, "You are the Salt of the earth." We have just finished up this past week looking at Jesus's teaching, "You are the Light of the world." Tomorrow we will begin a new theme: "The Fruit of the Spirit."
If you would enjoy receiving daily email notifications whenever new content is posted to Faithlife, you might consider clicking the button on our Faithlife page to become a "Follower."
In addition to the Daily Verse & Devotional posts, we also have a "Thursday Throwback" each week, where we take a look back at sermons which were impactful. There are also a few lighthearted posts, including weekly cartoons for "Monday Moms' Post." Ministry updates and announcements are also posted on our Faithlife newsfeed.
We encourage you to take a look!
Let's Support One Another

Call or text us at 206-518-4623.
Email any time with your prayer needs.
Contact us any time for assistance!
Loving God and Living Life Together!
Our address is: 10315 Cedar Park Crescent NE Redmond, WA 98053