RCC Weekly Update 09/02/21
Labor Day weekend!
A Message from Pastor Jerry
Years ago, the Standard Oil Company attempted to hire a missionary in China, offering an extremely generous salary. The company wanted to leverage his contacts to help with the development of Standard Oil in China. The missionary turned them down, so they doubled the salary offer. He turned them down again. They said, "What else do you want? We can't give more money than that." The missionary replied, "The money doesn't have anything to do with it. It's the job that's too small."
What are you "working" for these days? As we close out our brief summer series this coming Labor Day weekend, we'll look at "work" through a biblical perspective.
Have a great week!
Pastor Jerry

Hey Kids! We will not be having Ridge Kids class this week! But there will be special Goodie bags for you to pick up! See you on Sunday! 😀
The school year has started and the official kickoff for the Ridge Kids is Sunday, September 12th! I am so happy to offer Sunday School each week for our kiddos. We will continue to join our church community for worship and then head to the back for our own time of learning, connecting, and of course, fun!
Kids, if you have a Bible, please make sure to start bringing it with you on Sundays. If you don't have a Bible, let me know and I'll make sure to get you one.
Another announcement is the Ridge Kids now has a page on Faithlife (Ridge Kids - Faithlife) ! Make sure to check it out, and if you want to see all the cool stuff and information we will be posting, just check the box for permission to join. I'm excited to see what this school year will bring for our kids and families at the Ridge!
Missions Update: The "H" Family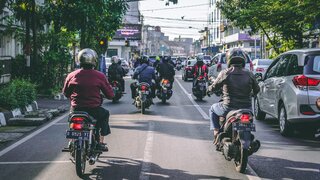 In July our region was placed back on lockdown and we personally know more people who have tested COVID positive than ever. Many of these friends, teachers, and co-laborers are in complete quarantine in their homes for several weeks at at time. What this has meant for our city is non-essential services are closed and the government is encouraging order-only for groceries and restaurants.
The government is also currently not allowing travel without a vaccine, however vaccines are presently only available for citizens. Just a week before these changes were made we had finalized plans for a trip to conduct meetings to discuss and move forward with the business idea, however we are now restricted from travel completely. We are hoping the lockdown will not be extended, that we will be allowed to travel, and that we will listen to what He has for us regardless of how long the lockdown continues.
Fall Ladies Bible Study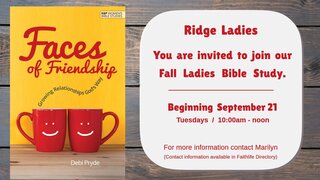 Ladies, you are invited to join our Fall Ladies Bible Study. We will be going through the book: Faces of Friendship, by Debi Pryde.
About the Study: Friendship is a precious gift from God. It's also a sacred art. God's Word gives accounts of many friendships — unfailing ones like David and Jonathan's and ungodly ones like Amnon and Jonadab's. Studying them all, you'll learn about forgiveness, unity, jealousy, encouragement, and more. You'll observe excellent friends, like Jesus, and poor friends, like Job's three. You'll unlock the mysteries that can knit your heart with others and make you true friends.
About the Author: Debi Pryde studied Biblical counseling with the Association of Certified Biblical Counselors and at the Institute in Biblical Counseling and Discipleship. She has served in various church ministry roles, including ladies' ministry director, Bible study teacher, and staff counselor at Lighthouse Baptist Church, La Verne, Calif.

Thursday Evening Discussion Group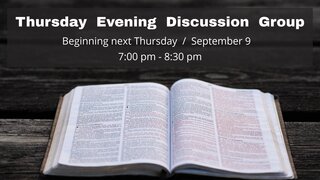 Our Thursday Evening Discussion Group will be starting next Thursday, September 9, from 7:00pm - 8:30pm.
If you have any suggested topics which you would enjoy covering, or if you have any questions, please contact Pastor Jerry at: jerry@ridgechurchlife.org.
Let's Support One Another

Call or text us at 206-518-4623.
Email any time with your prayer needs.
Contact us any time for assistance!
Loving God and Living Life Together!
Our address is: 10315 Cedar Park Crescent NE Redmond, WA 98053