RCC Weekly Update 09/16/21
Catastrophic Consequences
A Message from Pastor Jerry
Actress Carol Burnett got out of a cab one day and caught her coat in the door. The driver was unaware of her plight and slowly began to edge out into traffic. To keep from being pulled off her feet, the comedienne had to run alongside down the block. A passerby noted her predicament and quickly alerted the driver. He stopped, jumped out, and released Miss Burnett's coat. "Are you all right?" he asked anxiously. "Yes," she gasped, "but how much more do I owe you?"
Last week, as we started our new series "His Very Own," we listed the "attributes" of God's kingdom. One of you mentioned "fun." Honestly, I think we've lost that in many ways - the simple ability to enjoy life and laugh at ourselves. Our culture is so tense these days, you have to wonder: If Carol Burnett were starting her career today, would she ever make it in show business? This Sunday morning, we'll try to gain a deeper understanding of our current predicament as we look at "the Fall."
Have a great week!
Pastor Jerry

Hey Kids! You won't want to miss our great Bible lesson this Sunday at Ridge Kids Sunday School! Can't wait to see you then! 😀
Do you remember our friends, Isaac, Eva, Josiah, & Elena who live on the other side of the world with their parents, telling people about Jesus. They discovered a little bird in their yard that appears to be still trying to learn how to fly. They would like us to join them in prayer that God will heal the little bird and help it to fly again.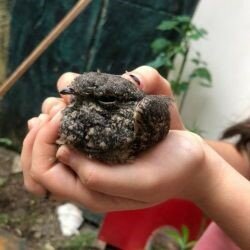 Missions Update: Rapha Team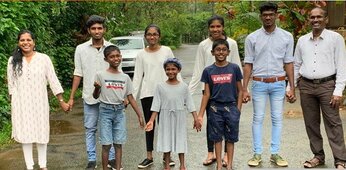 This past Sunday Mike shared with us a Missions Minute, in which he related that several in our Ridge Church family had expressed the desire to come alongside and assist the Rapha Team in the purchase of devices for the Rapha Team children's online schooling needs. Currently the Rapha Team children are doing online learning via a couple of older shared cellphones, one of which has a cracked screen.
Our church would like to help the Rapha Team in the purchase of several new tablets and two new laptops. This would be a huge blessing to Mukilan, Labilan, Muvitha, Jerusha, Jeshua, Raja, and Varsha ... as well as Wilson & Aboli's two little boys, Stavan and Siyon.
If you would like to donate to help in the purchase of digital devices for the Rapha Team children, you can do so by selecting "Rapha General" when giving online, or if giving by check you can mark the memo as "Rapha Devices."
The Rapha Team daily shares the Hope of the good news of Jesus with the villages around Lonavala. As we partner with them in providing digital devices for their children, we can bring Hope, encouragement, and support from our Ridge Church family here to our fellow Rapha family in India.

Thursday Evening Discussion Group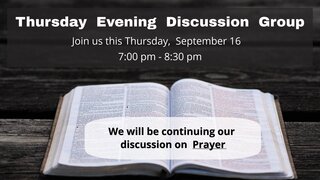 Join us this evening, September 16, at the Community Center from 7:00pm-8:30pm, as we continue our discussion on Prayer.
Save the Date
A special theatrical presentation of Journey with Jesus will be coming to Galaxy Theater in Monroe on November 17. You can check out the preview trailer, by clicking on the photo above.
If you would enjoy participating as a church group in attending this special performance, please let Pastor Jerry know at: jerry@ridgechurchlife.org .
Let's Support One Another

Call or text us at 206-518-4623.
Email any time with your prayer needs.
Contact us any time for assistance!
Loving God and Living Life Together!
Our address is: 10315 Cedar Park Crescent NE Redmond, WA 98053