RCC Weekly Update 11/25/21
Happy Thanksgiving!
A Message from Pastor Jerry
In Budapest, a man goes to the rabbi and complains, "Life is unbearable. There are nine of us living in one room. What can I do?" The rabbi answers, "Take your goat into the room with you." The man in incredulous, but the rabbi insists. "Do as I say and come back in a week."
A week later, the man comes back looking more distraught than before. "We cannot stand it," he tells the rabbi. "The goat is filthy." The rabbi then tells him, "Go home and let the goat out. And come back in a week." The man returns overjoyed to the rabbi a week later, exclaiming, "Life is beautiful! We enjoy every minute of it now that there's no goat - only the nine of us."
This Thanksgiving Day, remember, life is a matter of perspective and true thankfulness comes only through recognizing the blessings from God in your life.
Happy Thanksgiving!
Pastor Jerry

Hey Kids! Looking for something fun to do this Thanksgiving? How about a game of Turkey Bowling or a Thanksgiving Scavenger Hunt? Below are links to both of those fun family games.
(54) Pinterest- Scavenger Hunt
(54) Pinterest-Turkey Bowling
Enjoy and Happy Thanksgiving!
Missions Update: The "H" Family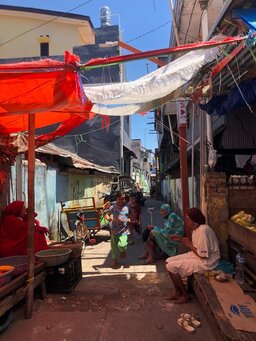 This past month we participated in many meetings with indigenous ministry leaders from all around our country, some in person and some online. We discussed topics such as prayer, media in ministry, mobilization, and church planting in our local context. God is moving through these leaders and it is a blessing now be connected with them!
A highlight was joining in a two-week member care training with national pastors in the local language. This was an incredibly insightful experience as we learned how the local church views sending out workers and in what ways they desire to support them (often very different then our Western perspective). Since our vision is also to support and care for local workers, we were honored to be invited to join and gained useful insight from these pastors.
Women's Christmas Brunch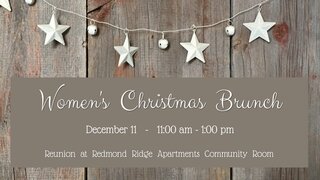 Ridge Ladies, we have a special upcoming event just for you!
Women's Christmas Brunch
When: Saturday, December 11
11:00am - 1:00pm.
Where: Reunion at Redmond Ridge Apartments - Community Room
11315 Trilogy Pkwy NE
Redmond, WA 98053
A sign-up sheet and handout flyers will be available on Sunday on the back table. We would like to ask that you please sign up by December 5.
This will be a wonderful time together!
We hope to see you there!
Thursday Evening Discussion Group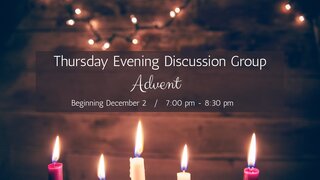 Our Thursday Evening Discussion Group will be resuming once again on December 2, 7:00pm - 8:30pm, at the Redmond Ridge Community Center
This will be a three-week opportunity during the busy Holiday Season to take a break from the bustle and to ponder Advent and the true meaning of Christmas.
We hope you will join us.

Call or text us at 206-518-4623.
Email any time with your prayer needs.
Contact us any time for assistance!
Loving God and Living Life Together!
Our address is: 10315 Cedar Park Crescent NE Redmond, WA 98053