RCC Weekly Update 03/24/22
Sovereignty and Trust
A Message from Pastor Jerry
Charles Spurgeon wrote:
"There is no attribute more comforting to His children than that of God's sovereignty. Under the most adverse circumstances, in the most severe trials, they believe that sovereignty has ordained their afflictions, that sovereignty overrules them, and that sovereignty will sanctify them all. There is nothing for which the children ought to more earnestly contend to than the doctrine of their Master over all creation--the Kingship of God over all the works of His own hands--the Throne of God and His right to sit upon that throne...for it is God upon the Throne whom we trust."
Wise words that bring up a great question: How fully do you trust in the sovereignty of God? Easy to do when things are going well, but trials usually bring the true test. Spurgeon was right in pointing out that "sovereignty" is the foundation upon which our entire faith in God must rest. This week, we'll explore that more deeply as we continue "God's Very Own" through our journey in 1 Samuel.
Have a great week!
Pastor Jerry

Navigating all the TV shows, movies, music, and books that are out there wanting our children's attention can feel quite overwhelming.
How do you know if it will be appropriate for your child unless you actually read every book, watch every show, or listen to every song?
Jake and I used the online platform by Focus on the Family, called Plugged In, to help us decide if something was ok for our kids to watch, read, or listen too. They take the time to do all the research that you don't have time for and rate it according to age, and what things you need to look out for, like swearing.
We have found this to be a very valuable resource for us, and I hope you will find it valuable as well.
Missions Update: The "H" Family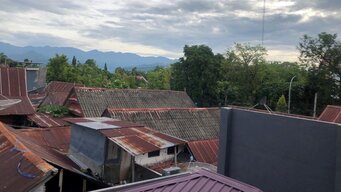 Thank you for your many, enduring prayers for our visa.
We are so relieved to report that our long-term visa is in hand! After years of living 30 days at a time with our short-term visas, and spending three or more days in immigration every single month, we now have a two-year renewable visa for P and one-year renewable visas for H and the kids.
This essentially gives us permanent residency status, allowing us to easily exit/enter the country at any time.
It also allows us to have credibility with our friends and neighbors as we have a legitimate reason to be here, since it is a business visa.
We are now working on establishing our business in our future province and designing it to serve as a tool for ministry. As we grow and build this, we look forward to sharing updates.
While we thank God for the "yes" answers He's given this past month, we do not forget all the times He answered us with a "wait" or "no" in the past.
Praise Him for teaching us to trust Him even in the months of confusion, waiting, and uncertainty.
These "yes" answers are clear signs we can look back on as we enter challenging seasons, and they increase our faith that we are right where He's asked us to be.
Men's Breakfast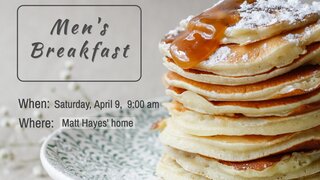 Our next Men's Breakfast will be Saturday, April 9, at 9:00 am.
For directions or questions please contact: amy@ridgechurchlife.org
Ladies Breakfast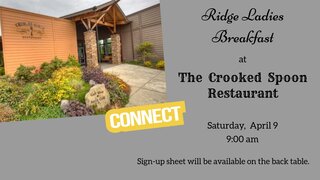 Our Ridge Ladies will be meeting together at The Crooked Spoon Restaurant in Triology for fellowship and breakfast, on Saturday, April 9, at 9:00 am.
We will be needing to make reservations, so a sign-up sheet will be available on the back table.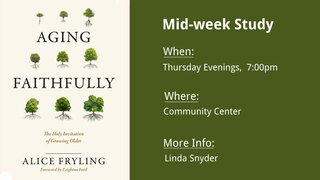 Call or text us at 206-518-4623.
Email any time with your prayer needs.
Contact us any time for assistance!
Loving God and Living Life Together!
Our address is: 10315 Cedar Park Crescent NE Redmond, WA 98053