RCC Weekly Update 04/07/22
The Simplicity of Prayer
A Message from Pastor Jerry
A bishop in the Church of England, Lancelot Andrewes served as royal chaplain to Queen Elizabeth I and later to Kings James I and Charles I. He was fluent in 15 languages, and when the Hampton Court Conference convened in 1604, he was chosen as one of the translators of the proposed new English Bible. Arguably his greatest work, however, was a simple prayer that read:
Lord,
Be Thou within me, to strengthen me;
Without me, to keep me;
Above me, to protect me;
Beneath me, to uphold me;
Before me, to direct me;
Behind me, to keep me from straying;
Round about me, to defend me.
Blessed be Thou, O Lord, our Father,
for ever and ever, Amen.
This Sunday, we'll look at the beautiful simplicity of the gift of prayer. Have a great week!
Pastor Jerry

Missions Update: The Rapha Team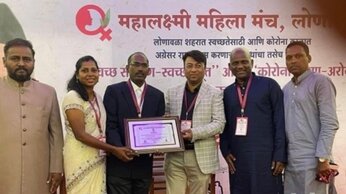 This past Sunday Mike Ward shared an encouraging update from the Rapha Team in India. In case you missed it, here is a recap:
Recently Prabha and Mary had the great privilege of being honored by the local government officials, in appreciation for all their hard work in supporting and providing food relief to the surrounding communities during the Covid crisis.
This is a tremendous honor! All praise goes to God!
Ways you can be upholding The Rapha Team in prayer:
Last year Pastor Matthew and Mary moved back to their home area in the north to minister, leaving a pastoral vacancy on the Rapha Team in Lonavala. Please be in prayer for the Rapha Team as they seek God's will for filling this Pastoral role.
Please be in prayer for the 3 Sewing Schools. God's hand is on this ministry and God is blessing!
Please pray for the Medical Van Outreach Ministry. Please pray that God will provide a doctor to serve in this ministry. Pray that many people will receive not only physical healing through this ministry, but spiritual healing as well.
Men's Breakfast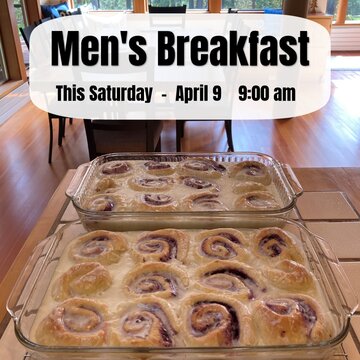 Our Men's Breakfast is this coming Saturday, April 9, at 9:00 am.
The Blueberry Sweet Rolls are ready! And Jon will be making his famous Hashbrown Casserole! We can't wait to see you there!
An email went out this past Sunday to all the men with the address. If you have any questions or need directions, please contact: amy@ridgechurchlife.org
Women's Breakfast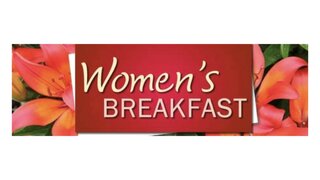 Our Ridge Ladies will be meeting together at The Crooked Spoon Restaurant in Trilogy for fellowship and breakfast this coming Saturday, April 9, at 9:00 am.
It's going to be a great time together!
Easter Sunday - April 17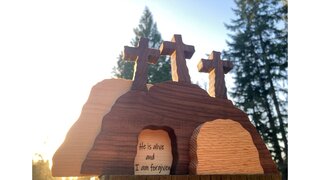 Easter Sunday is just two weeks away - April 17.
This coming Sunday will be Palm Sunday. We hope you are preparing your heart, as we look forward to celebrating Christ's resurrection and victory over sin!
"Thanks be to God for His indescribable gift!" - 2 Corinthians 9:15

Call or text us at 206-518-4623.
Email any time with your prayer needs.
Contact us any time for assistance!
Loving God and Living Life Together!
Our address is: 10315 Cedar Park Crescent NE Redmond, WA 98053