RCC Weekly Update 04/21/22
Symbols of Future Hope
A Message from Pastor Jerry
In the Bible, following God's promise to Noah that the flood waters would subside to reveal a new hope, we read "…he sent forth a dove from him, to see if the waters had subsided from the face of the ground. 9 But the dove found no place to set her foot, and she returned to him to the ark, for the waters were still on the face of the whole earth. So he put out his hand and took her and brought her into the ark with him. 10 He waited another seven days, and again he sent forth the dove out of the ark. 11 And the dove came back to him in the evening, and behold, in her mouth was a freshly plucked olive leaf. So Noah knew that the waters had subsided from the earth (Genesis 8:8-11). In the 5th century, Athens was burned to the ground under the orders of King Xerxes. Legend has that an olive tree was the first to sprout from the ruins.
"Symbols of future hope" have been a part of human existence from the beginning. God, in His perfect wisdom, knows that we need tangible things to remind us of His perfect, eternal, future plan for His own. This Sunday, we'll look more deeply at the symbolism of the Old Testament that points us directly to Jesus!
Until then, have a great week!
Pastor Jerry

Our star student this month is Theo Don! I hope you enjoy getting to know a little bit about Theo and see why we are so blessed to have him in the children's ministry.
Theo is 5 years old and a zealous social butterfly. When he was littler, he used to strike up conversations with strangers when out and about (he always gravitated towards adults and older kids). Now in his last year of preschool, he's begun to make deeper friendships with kids in his class and become more watchful and observant in social situations.
Theo has always had an affinity for music (he says he'd like to play the cello someday), can identify almost every car make we pass on the road based on the emblem, and has recently discovered he can follow complex Lego set directions all on his own. Theo loves driving his Jeep around the neighborhood, climbing trees, and building forts with his sister, Emelise. He talks from the moment he wakes up to the moment he goes to sleep and is known to say "but I have energy!" and starts moving faster in order to keep himself from collapsing in exhaustion at the end of the day!
Known as "King Theo" in the extended family, his big personality, exuberance, and depth of feeling makes an impression on many and is a blessing to his family.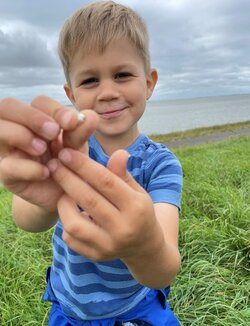 Missions Update: The "H" Family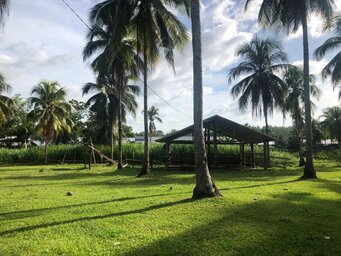 Last week we hosted a member care retreat for the national workers spread throughout the province. (National workers meaning they are from this country, but have still gone cross-culturally into some of the 234 unreached people groups within their own borders.)
We invited these missional leaders for three days of corporate worship, prayer, encouragement, training, and counseling. (Along with a fun afternoon planned on the last day.)
Many of the 21 national partners travelled up to 13 hours to join us.
Please pray for these workers!
Please pray that the relationships built during the retreat will continue to be life giving.
Please pray that these workers will continue to be encouraged as to why they are doing what they are doing. We know what it is to give up home, family, friends, and familiar things to go to an unreached area (like they have).
Praise God for connecting us with the national workers.
Praise God for providing the time and funds to plan and host the retreat for our national partners.
Pray that the retreat will continue to bear lasting fruit for His Kingdom purposes.
Pray for our relationships with our national partners and new people we're meeting in our future town.
Ridge Ladies
Ridge Ladies - We would love for you to join us for Monday Morning Coffee & Chit-Chat every Monday morning, 10:00am, at the Starbucks in Duvall.
It is always a wonderful time of fellowship together each week!

Call or text us at 206-518-4623.
Email any time with your prayer needs.
Contact us any time for assistance!
Loving God and Living Life Together!
Our address is: 10315 Cedar Park Crescent NE Redmond, WA 98053