RCC Weekly Update 04/28/22
The Holy of Holies
A Message from Pastor Jerry
Have you ever been intrigued by a mystery? Over the past few years, I've continued to watch a documentary entitled "The Curse of Oak Island." The show details the search for a 400-year-old buried treasure on an island in Nova Scotia. Each week, I tune in, hoping that this will finally be the week something substantial is found. Sadly, although I've enjoyed the somewhat mindless entertainment all these years, all the "treasure" that's been revealed has been a few pieces of rusted iron, some pottery fragments, and a whole lot of dirt!
Sometimes, our relationship with God can feel that way. Like we're in a "waiting period," anxious to experience the next revelation of His presence. If that's your reality in any way, I want to encourage you to join us this Sunday morning. We'll see exactly how God has already revealed the true "treasure" that's freely available for all to find!
Have a great week,
Pastor Jerry

Missions Update: The "H" Family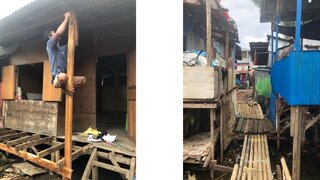 A local pastor runs a community school which needed new flooring after a flood, and we were able to help with some repairs.
The local construction methods (like this guy's flexibility) always amaze us!
Also pictured above:
Entrance to the neighborhood where the community school is located. Many of these homes were damaged during the flooding season.
Pictured below:
Boys in the neighborhood near the community school playing marbles.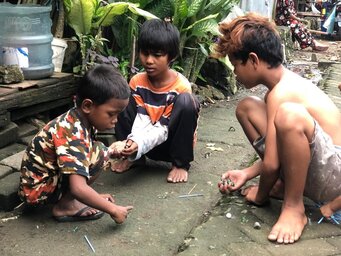 Call or text us at 206-518-4623.
Email any time with your prayer needs.
Contact us any time for assistance!
Loving God and Living Life Together!
Our address is: 10315 Cedar Park Crescent NE Redmond, WA 98053