RCC Weekly Update 05/05/22
Mother's Day!
A Message from Pastor Jerry
A cartoon showed a psychologist talking to his patient: "Let's see," he said, "You spend 50 percent of your energy on your job, 50 percent on your husband and 50 percent on your children. I think I see your problem!"
Probably about right… Unfortunately, we can take for granted the beauty of God's unique design of "wife" and "mother." This Sunday, my prayer is that moms everywhere will feel God's love poured into their lives and truly understand the fullness of your identity in Christ! Join us this Sunday at 10AM as we celebrate the beauty of God's unique design that is "mom."
Have great week!
Pastor Jerry

I have so much to be thankful for this week!
First, Mother's Day is this Sunday. I love celebrating not only my mom, but all moms everywhere because motherhood is such an important job.
Secondly, it's Teacher Appreciation Week. This week always makes me stop and think about all those amazing teachers who work endless hours to teach our kids. We also have amazing teachers here at The Ridge and I'm so thankful for their dedication to serving our children every month. You might not know who all serve on Sunday mornings, so I want to call out special attention to all my dedicated teachers!
K-5th Grade Teachers:
Cindy Griffin
Stephanie Griffin
Glenice Tay
Gretchen Helman
Toddlers-Preschool Teachers:
Hannah Bomgardner
Jude Bomgardner
Kathleen Dove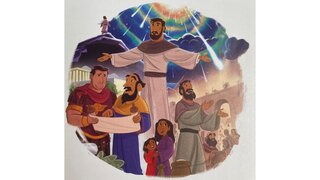 Missions Update: The "H" Family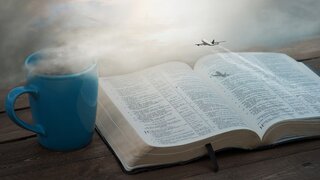 Hello to all of our friends and partners in the Pacific NW area!
We are writing to share with you that our family's first home assignment is scheduled for later this year. After our first three years in Indonesia, we look forward to having a few months of furlough to:
Connect with you
Update our partners and churches
Spend time with extended family
Receive debrief through our organization
Train for our next term on the field
As well as be able to process the last few years as a family, while recharging to come back strong.
As we prepare for this upcoming furlough, we have two main needs we're asking for your help with: housing and vehicle
We will be based mostly in the Monroe area, so are looking for somewhere in that general vicinity (or surrounding areas) that our family of six can stay during the months of mid-August 2022 – mid-January 2023.
While staying in one place would be ideal, if we need to piece together different places during that time, we are willing to do that. If you know of anyone who needs a house sitter, has an available vacation home, or very affordable apartment, we would be so grateful for any connections for any period of time during those months.
The other need is for a vehicle with at least six seats. If anyone has an extra vehicle they would allow us to borrow for any amount of time during that season, we would be grateful!
Thank you for sharing this request with anyone you know who may have connections to housing or vehicle!
Today is the National Day of Prayer. Please be in prayer for our country and for our leaders.
"I urge, then, first of all, that requests, prayers, intercession and thanksgiving be made for everyone - for kings and all those in authority, that we may live peaceful and quiet lives in all godliness and holiness. This is good and pleases God our Savior."
- 1 Timothy 2:1-3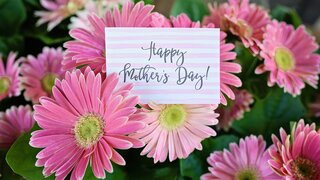 Mother's Day is this coming Sunday!
1 Corinthians 13 – Love in the Home
If I live in a house of spotless beauty with everything in its place, but have not love, I am a housekeeper – not a homemaker.
If I have time for waxing, polishing, and decorative achievements, but have not love, my children learn cleanliness – not godliness.
Love leaves the dust in search of a child's laugh.
Love smiles at the tiny fingerprints on a newly cleaned window.
Love wipes away the tears before it wipes up the spilled milk.
Love picks up the child before it picks up the toys.
Love is present through the trials.
Love reprimands, reproves, and is responsive.
Love crawls with the baby, walks with the toddler, runs with the child, then stands aside to let the youth walk into adulthood.
Love is the key that opens salvation's message to a child's heart.
Before I became a mother I took glory in my house of perfection.
Now I glory in God's perfection of my child.
As a mother, there is much I must teach my child, but the greatest of all is love.

Call or text us at 206-518-4623.
Email any time with your prayer needs.
Contact us any time for assistance!
Loving God and Living Life Together!
Our address is: 10315 Cedar Park Crescent NE Redmond, WA 98053