RCC Weekly Update 05/12/22
When It's All About Me…
A Message from Pastor Jerry
From an unknown source comes an article entitled, "How To Be Miserable." It says, "Think about yourself. Talk about yourself. Use "I" as often as possible. Mirror yourself continually in the opinion of others. Listen greedily to what people say about you. Expect to be appreciated. Be suspicious. Be jealous and envious. Be sensitive to slights. Never forgive a criticism. Trust nobody but yourself. Insist on consideration and respect. Demand agreement with your own views on everything. Sulk if people are not grateful to you for favors shown them. Never forget a service you have rendered. Shirk your duties if you can. Do as little as possible for others."
This Sunday, we'll continue our journey through 1 Samuel as Israel demands "a king to judge us like all the nations" (1 Samuel 8:5). Not to spoil the ending, but it doesn't exactly go as planned!
Have a great week; I look forward to seeing you all Sunday morning!
Pastor Jerry

Last week I was asked a great question, "How do you teach young children to have a relationship with the Lord?"
My response, model your own relationship with the Lord.
When children see you praying, serving, and spending time with the Lord, they will know how to do that in their own lives as they get older.
I have to admit though, I felt a little inadequate in my response, and felt that there was more I could have said. After all, I am the children's director, and I have raised young children, shouldn't I have all the answers?
Yesterday, I came across an article from Focus on The Family, that talks about helping your kids have daily devotional time with God. How awesome is that?! Thank you Jesus for helping me in my inadequacies, and providing!
Click on the link and discover easy ways to help your kids spend time with God, from Elementary age kids, to even preschool age kids. Enjoy!
Help Your Kids Develop the Habit of Time with God - Focus on the Family
Missions Update: The "H" Family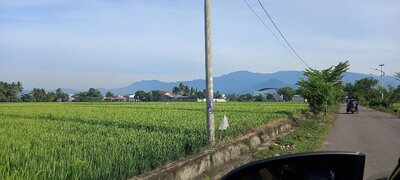 Last month P made two trips up to our future town and will likely need to be making the 5-6 hour drive several times a month from now on.
He has already begun to make friends with men at the local construction shop and neighbors. Additionally, we have officially signed the contract for the house the Lord directed us to in our future town. Our next step is to begin renovations on the house (like installing running water) before our family can move to our new province. Please pray for us as we are beginning life in our future ministry location.
Kids Prayer Requests:
Isaac - "That the house renovation will go smoothly."
Eva - "Thank you that my ear pain is healed. I pray that life in the new area will be fun when we move."
Josiah - "Thankful that papa is here today."
Elena - "For my friends coming over."
Also, please continue to pray for us that God will provide housing and a vehicle for our upcoming time of furlough in the States.

Call or text us at 206-518-4623.
Email any time with your prayer needs.
Contact us any time for assistance!
Loving God and Living Life Together!
Our address is: 10315 Cedar Park Crescent NE Redmond, WA 98053