RCC Weekly Update 05/26/22
What road?
A Message from Pastor Jerry
A missionary society wrote to David Livingstone and asked, "Have you found a good road to where you are? If so, we want to know how to send other men to join you."
Livingstone wrote back, "If you have men who will come only if they know there is a good road, I don't want them. I want men who will come if there is no road at all."
God calls each and every one of His followers not only to the "road less traveled," but quite often to places, as Livingstone notes, with no road at all. This Sunday, we'll continue our journey with God's people in 1 Samuel as we ask "what road is God calling you to travel?"
Have a great week!
Pastor Jerry

This month our Star Student needs no introduction, but you know her as the very talented violinist! We love having Janell Yap in Ridge Kids!
Joy in serving
Admiring flowers
Nature lover
Endless questions
Loves to read
Longs for adventure
Enjoys tea parties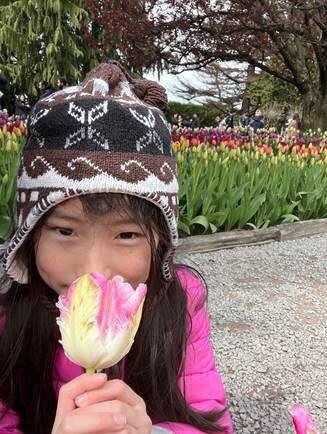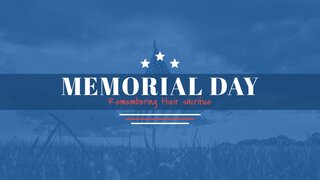 "Those who have long enjoyed such privileges as we enjoy forget in time that men have died to win them." - Franklin D. Roosevelt
"As we express our gratitude, we must never forget that the highest appreciation is not to utter the words, but to live by them."
- John F. Kennedy
"Freedom is never more than one generation away from extinction. We did not pass it to our children in the bloodstream. It must be fought for, protected, and handed on for them to do the same, or one day we will spend our sunset years telling our children and our children's children what it was once like in the United States where men were free." - Ronald Reagan
"Heroism doesn't always happen in a burst of glory. Sometimes small triumphs and large hearts change the course of history."
- Mary Roach
"Courage is almost a contradiction in terms. It means a strong desire to live taking the form of readiness to die." - G.K. Chesterson
"Patriotism is not short, frenzied outbursts of emotion, but the tranquil and steady dedication of a lifetime." - Adlai Stevenson
Griffin Open House Celebration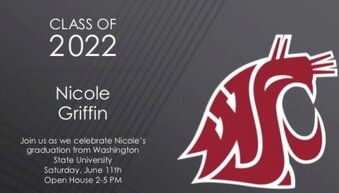 Pastor Jerry & Cindy are excited to host an Open House Celebration on Saturday, June 11th. Everyone is welcome!
This will be a great time of welcoming Nicole back home, enjoying fellowship with our amazing church family, kicking off the summer, and sending Stephanie off to Tucson!
Hope you all can make it!
For address or questions, please contact: jerry@ridgechurchlife.org

Call or text us at 206-518-4623.
Email any time with your prayer needs.
Contact us any time for assistance!
Loving God and Living Life Together!
Our address is: 10315 Cedar Park Crescent NE Redmond, WA 98053