RCC Weekly Update 06/09/22
"We all come to the Bible with our own cultural backgrounds and presuppositions that we 'read into' the text.
Our hierarchy of what behaviors are better or worse than others is passed down to us culturally and subconsciously.
We might assume that our beliefs are universal, that our beliefs originate from the Bible, and that Christians everywhere have always felt the way we feel about things. But they don't.
The best way to become sensitive to our own presuppositions about cultural assumptions is to read the writings of Christians from different cultures and ages.
C.S. Lewis advises readers to read at least one old book for every three new ones. 'Every age has its own outlook. It is especially good at seeing certain truths and especially liable to make certain mistakes. We all, therefore, need the books that will correct the characteristic mistakes of our own period. And that means the old books. People were no cleverer then than they are now; they made as many mistakes as we. But not the same mistakes.'
The 'mistakes' of readers from other times and places can illumine our mistakes."
Excerpted from: Misreading Scripture with Western Eyes
By: E. Randolph Richards & Brandon J. O'Brien

We have had fun with our Star Student's these past several month, and I hope you've enjoyed getting to know our kids at the Ridge. This month's Star Student is Liam Helman. Even though he is our last one, he is definitely not the least! We love having Liam in Ridge Kids!
Liam is 8 years old and is in 2nd grade. He likes playing video games, mountain biking, and chocolate milkshakes.
He also loves music and learning new languages. Liam is outgoing, kind, and adventurous.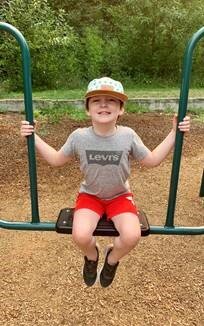 Missions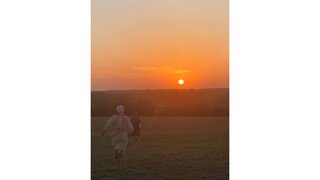 We are bearers of light – light found not in ourselves but completely in the goodness and grace of God, demonstrated through Christ.
In Jesus, our hearts have been illuminated with the good news that is for all people. As John wrote in the opening of his Gospel, "In Him was life, and that life was the light of all mankind." (John 1:4)
This light is not intended to be kept to ourselves. As Jesus declared in the Sermon on the Mount, it is a gift not only to us but to those around us:
"You are the light of the world. A town built on a hill cannot be hidden. Neither do people light a lamp and put it under a bowl. Instead they put it on its stand, and it gives light to everyone in the house. In the same way, let your light shine before others, that they may see your good deeds and glorify your Father in heaven." (Matthew 5:14-16)
All believers are called to let the light of Christ shine through them. For some, this involves going to communities that don't yet have access to the gospel. For others it entails sending these workers and helping to provide the resources they need to minister effectively.
And, for all, it involves prayer that those who see this light will embrace it and experience the treasure we have in Jesus.
Let's faithfully remain in steadfast prayer for our Rapha Team and for the H Family.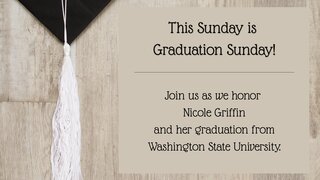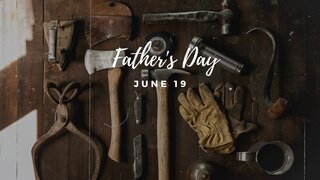 Call or text us at 206-518-4623.
Email any time with your prayer needs.
Contact us any time for assistance!
Loving God and Living Life Together!
Our address is: 10315 Cedar Park Crescent NE Redmond, WA 98053