RCC Weekly Update 06/16/22
Goodness in a Suffering World
Some people see all the evil and suffering in the world and conclude that God must not exist - or if He does exist, He must not be in control - or He must not be very nice. Especially in our global society, when images, video, and firsthand accounts of unspeakable oppression and catastrophic natural disasters can travel across the world in mere seconds - when we are more keenly aware of the sheer volume of pain and social injustice in the world than we have ever been before - maintaining faith in a good, powerful, active God can feel impossible.
Yet even in this age of instant, intimate knowledge of human suffering from every corner of the globe, the Bible remains our source of reassurance. No evil is so great that God's Word cannot speak to it, and no burden is so heavy that God cannot lift it. Just take the Book of Job, which affirms that God not only exists but He also constrains evil. First God limited Satan's destruction to Job's possessions (Job 1:12). Then He allowed Satan to afflict Job's body but forbid him to take Job's life (2:6).
There is no denying that Job went through a lot, and he suffered from the depths of his soul. But God never stopped protecting him. We may not always understand how and when God places limits on evil, but the Bible shows us that hope is never completely lost. No matter what happens, we can rest in the knowledge that God is good, He is in control, and He will never forsake us.
(Deut. 31:8; Joshua 1:9; 1 Chronicles 29:11; Psalm 22:28; Psalm 23:4; Psalm 55:22; Psalm 100:5; Psalm 115:3; Proverbs 19:21; Jeremiah 1:8; Matthew 28:20; 2 Thessalonians 3:3)
In fact, one day the Lord will eradicate every kind of sin and halt all who promote evil. He will hand over dominion of His perfect creation to His Son Jesus Christ (1 Corinthians 15:24-28; Philippians 2:9-11), who declared, "Blessed are those who mourn, for they shall be comforted" (Matthew 5:4).

Father's play a HUGE roll in our lives. When we think of the word "father" we think of our earthly father, and our heavenly father. Our perception of God often reflects how our earthly fathers behave. How can we as parents teach our kids about God as father, and display his characteristics to our children?
Focus on the Family has a great article on how to do that and to make it a family endeavor.
Missions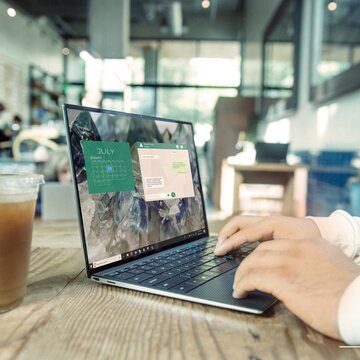 The command to use our skills and talents to serve doesn't apply only to "professional Christians." All believers - not only pastors and evangelists and teachers - are called to apply their gifts for the glory of God and the good of others.
Peter demonstrates this in his first epistle, a letter written not only to church leaders but to believers in numerous walks of life scattered throughout five cities in Asia Minor. He instructs this varied group, "Each of you should use whatever gift you have received to serve others, as faithful stewards of God's grace in its various forms." (1 Peter 4:10)
Every follower of Jesus is a steward of God's grace, charged with using the blessings He has given us to convey this grace in the world. The Lord calls some to do this through traditional full-time ministry roles. And He leads others to pursue this same goal through complementary skills such as business.
God has gifted many believers with an aptitude for entrepreneurship to serve Him. He has given many a vision to engage in business endeavors in ways that bring blessing in their communities while opening opportunities to share the eternal hope that drives them.
May we each bring the light of the gospel to our individual corners of the world where few, if any, know Jesus.
And let us remain faithful in prayer for our Rapha Team and for the H Family.
Father's Day is this coming Sunday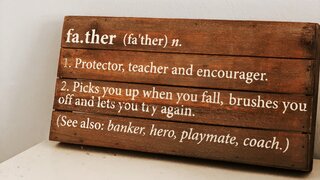 "When our Abba Father doesn't answer our prayers for healing the way we think He should, for ourselves or a loved one, the temptation often comes to question His goodness, to doubt His love and care for us. But God will do what is best for us, to ultimately bring us to the end goal of becoming like Christ.
We have to keep reminding ourselves, especially in Western Christianity, that God's goal for us is holiness, which doesn't always translate into happiness. Happiness is temporary, while holiness attained is permanent."
Excerpted from: The Way of the Father
By: Michael W. Smith
The first Sunday in July - July 3rd - we will be having a special July 4th Praise & Worship Service! This will be a very special time together!

Call or text us at 206-518-4623.
Email any time with your prayer needs.
Contact us any time for assistance!
Loving God and Living Life Together!
Our address is: 10315 Cedar Park Crescent NE Redmond, WA 98053