RCC Weekly Update 06/23/22
Ridge Church Family - We have the great privilege of having our very own Roger Snyder bring God's Word to us this coming Sunday! Roger pastored for many years in Juneau, Alaska. Prior to that, he pastored in Northern California.
Thank you, Roger, for ministering to us! We are so grateful! And we are looking forward to what God has given you to share with us!

Summer is finally here and now is the time to plan some fun summer activities!
Every summer when my kids were younger, we'd create a list of things we wanted to do. As the end of summer drew near, we'd look at our list and reflect on all the fun things we did.
Here are some ideas to help get you get started.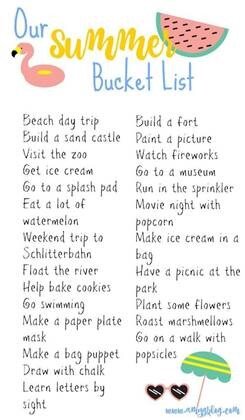 Converge
Our church, The Ridge Community Church, is part of the Converge network of churches. The purpose and mission of Converge is: "Starting and Strengthening Churches."
This past January, Converge held the 2022 Unleash Leadership Conference, in Orlando, FL. The Unleash Conference is designed for strengthening and growing ministry leaders.
Chad Moore, lead pastor of Sun Valley Community Church, was the keynote speaker. Chad's message is very powerful, and we thought it might be a great blessing and encouragement to you, our Ridge church family.
Chad Moore - https://youtu.be/oC7AQtfOrfk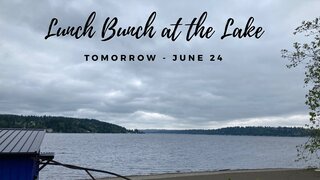 The Lunch Bunch at the Lake is back! Kick off our first warm sunny days of summer at Thor & Janie's place on Lake Washington!
Tomorrow - Friday - June 24.
Same routine as last summer ... come around 11:00am, bring a lawn chair and sack lunch.
Hope to see you there! 😎
The first Sunday in July - July 3rd - we will be having a special July 4th Praise & Worship Service! This will be a very special time together!

Call or text us at 206-518-4623.
Email any time with your prayer needs.
Contact us any time for assistance!
Loving God and Living Life Together!
Our address is: 10315 Cedar Park Crescent NE Redmond, WA 98053