RCC Weekly Update 11/17/22
God is Our Refuge
"God is our refuge and strength, always ready to help in times of trouble. So we will not fear when earthquakes come and the mountains crumble into the sea. Let the oceans roar and foam. Let the mountains tremble as the waters surge! A river brings joy to the city of our God, the sacred home of the Most High. God dwells in that city; it cannot be destroyed. From the very break of day, God will protect it. The nations are in chaos, and their kingdoms crumble! God's voice thunders, and the earth melts! The Lord of Heaven's Armies is here among us; the God of Israel is our fortress. Come, see the glorious works of the Lord: See how he brings destruction upon the world. He causes wars to end throughout the earth. He breaks the bow and snaps the spear; he burns the shields with fire. "Be still, and know that I am God! I will be honored by every nation. I will be honored throughout the world." The Lord of Heaven's Armies is here among us; the God of Israel is our fortress." Psalms 46 (NLT)
I was reminded of this passage this week. Psalms 46 talks about finding joy in the midst of fear, in the midst of insecurity, in the midst of chaos. Scholars cannot agree on the historical event the Psalmist is writing about 900 years ago, but it is clear God's people were in crisis. Almost feels like our world right now. Wildfires in California, hurricanes in Florida, cultural divisions, and a raging political discourse. It feels like times of trouble. But in the midst of all this, "we will not fear" because "God is our refuge and strength". It's a beautiful picture (and reminder) of God's presence in our lives. There is no fear to those who dwell in God. Verse 10 says it simply, "Be still and know that I am God." We need to slow our lives down and recognize that God is God, and we're not. God promises to be with us. We have nothing to fear. Our unchanging God is our refuge and strength! This is good news!
Have a great week!
Jake Bomgardner

With Thanksgiving next week here is a fun craft idea you can do with your kids. They would make great tabletop decorations for your Thanksgiving dinner.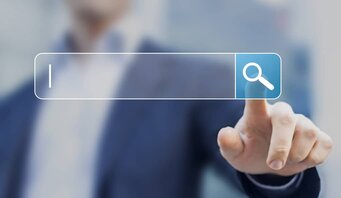 Pastor search update
The search committee is actively engaged and making progress. Stay tuned for more information. Let's continue to pray together for this process and God's leading as we look to Him for our next pastor at the Ridge.
Mike Ward

Email any time with your prayer needs.
Contact us any time for assistance!
Loving God and Living Life Together!
Our address is: 10315 Cedar Park Crescent NE Redmond, WA 98053