RCC Weekly Update 1/12/23
Lost and Found
When I was growing up, my mom would go to the fabric store, and she would drag me along. To a 7-8-year-old, these fabric stores seemed really big. My mom would look at the patterns for what felt like hours to me. These stores were called the 'House of Fabrics', however to me, it was more like the 'House of Satan' because there is nothing for a little kid to do in these places. This was in the late 70s so there were no portable devices to play with, no toys laying around. I had to make up my own games to occupy my time. I would rearrange the fabric swatches, hide under the fabric tables or behind the hanging drapes on the walls. I would find pencils or little fabric tools to put in the manikin's fingers, so it looked like cigarettes. I would rearrange their hands and turn their heads. You might be thinking, "Jake, you're knuckle head." Well, I was, but what do you do when you're bored out of your mind. Now, I remember after some time passed with my antics, I looked up and I could not find my mom. And that fear of being lost came over me. You know that feeling right? I am looking over the tables, my heart is pounding. I raced over to the button section… she is not here. I am weaving through the aisles and the crowd, looking for her. I was lost! I started crying as I am swirling around in sheer panic that my mom left me here. But when I stop swirling around long enough, I could see out of the corner of my eye… there was my mom with her eyes on me, smiling at me. I ran over to her and put my arms around her. And this fear and feeling of being lost… what I really wanted was to be found.
I think we all can relate to this in life. Where we want to go our own way, we want to play by our own rules, we want to do our own thing… and where it leads to is being lost. But in life, if we can stop swirling long enough, look past our antics and pride… we can actually see a Heavenly Father that has his eyes on us, is smiling over us, and is crazy about us (Luke 15, Ephesians 3:18). When we run into His arms, seek after him, and trust Him… our feelings of fear and being lost decreases and the transforming work of God increases in our lives. Thanks be to God!
Have a great week!
Jake

On Sunday, we learned about Jacob and Esau and how Jacob tricked his father Issac, into giving him Esau's blessing. Esau was very angry so Issac and Rebecka sent Jacob away to protect him. On his way he stopped to sleep and layed his head on a rock. While he was sleeping God gave him a promise in a dream. We talked about God's promises and here are a few that we came up with.
*We get to live with him
*Rainbows-He'll never destroy the earth again with a flood
*We are his children
*He is faithful
Here is a craft idea to help your kiddos remember what they learned. Take a walk as a family and find rocks that are big enough to write on. Then, at home, help your kids to write down some of God's promises on their rock. They can place it somewhere in their room or under their pillow (like Jacob), as a reminder of God's promises to them.
See you Sunday!
Ms. Heather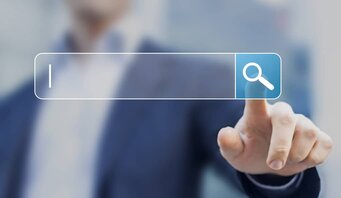 Pastor search update
Just a friendly reminder to fill out the church effectiveness survey.
Please use the following link to access and complete the survey: https://cpn.convergeplacementnetwork.org//websurvey?sid=644. The deadline to complete the survey is Jan 15th.
Please note, you must complete the survey in one sitting if you chose to do it electronically. If you stop the survey and log out halfway through, it will make you start over once you return to it
Thank you,
Your Search Team

Email any time with your prayer needs.
Contact us any time for assistance!
Loving God and Living Life Together!
Our address is: 10315 Cedar Park Crescent NE Redmond, WA 98053