RCC Weekly Update 1/19/23
God's Mercy
Therefore, I urge you, brothers and sisters, in view of God's mercy, to offer your bodies as a living sacrifice, holy and pleasing to God—this is your true and proper worship. – Romans 12:1(NIV)
This is a powerful verse and a whole sermon could be given on it. Paul, right from the start says, "Therefore… in view of God's mercy…". Bam! I will focus on the rest of this passage next week, but this week I would like to share just this part. Paul is talking about a power that changes lives, that through God's mercy, it leads to a changed life. In my book, mercy is defined by not getting what you deserve. The other day, I was driving on the highway to Monroe going 75-80 mph. I sort of lost track of my speed and there happened to be a cop two cars behind me. So, what is it I deserve? I deserve a speeding ticket, but I didn't get one. He pulled some else over. I slowed back down. I am not saying God divinely inspired that, but the cop had some mercy. Mercy means we don't get what we deserve. Our actions, which are sometimes foolish, deserve some kind of consequence in life, but mercy steps in and says, "You don't have to face that consequence. I'm going to save you from that consequence." There is only one person who has more mercy than anybody we'll ever meet. The Bible says, if we keep God's mercy in view, it'll change your life. I yearn for God's mercy in my life. "Yearn" is an interesting word, but I like it because it captures the deep desire, the daily dependence for it. You could spend your whole life searching it out, experiencing it, relying on it, asking God for it, and you would never come to the end of His mercy.
"The faithful love of the Lord never ends! His mercies never cease. Great is his faithfulness; his mercies begin afresh each morning." (Lam 3:22-23 NLT) This is a great prayer. Great is His faithfulness. His mercies begin afresh every day. Every day, His mercies are new and are different.
Have a great week!
Jake

Do you remember that TV show called "Minute to Win It"? We loved watching that show as a family and would try to mimic some of the games that they played. We had the best time laughing and trying to beat each other at these games. If you are wanting to find new ideas to do together as a family, then clink this link 20 Minute to Win it Games Kids Will Love - Make it a Fun Family Night! (thepragmaticparent.com) and get 20 different game ideas!
See you Sunday!
Ms. Heather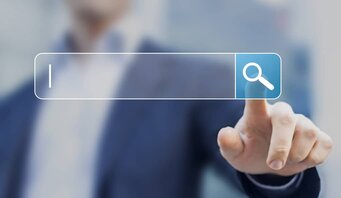 Pastor search update
Thank you everyone who completed the church survey. Our next step is meeting with Converge on Saturday, January 28th. Please continue to keep our church and the search team in your prayers.
Thank you,
Your Search Team

Email any time with your prayer needs.
Contact us any time for assistance!
Loving God and Living Life Together!
Our address is: 10315 Cedar Park Crescent NE Redmond, WA 98053