RCC Weekly Update 1/26/23
True Worship
Therefore, I urge you, brothers and sisters, in view of God's mercy, to offer your bodies as a living sacrifice, holy and pleasing to God—this is your true and proper worship. – Romans 12:1 (NIV)
In last week's newsletter, we looked at God's Mercy from Romans 12:1. This week, I would like to share on the latter part of this verse where it says, "Offer your bodies as a living sacrifice, holy and pleasing to God—this is your true and proper worship". What is God is asking you and I to sacrifice? A chicken? Chocolate? The hair on my back? Because we tend to sacrifice what is easy. No, it's something much deeper. When we wake in the morning, we've got a choice. Do we live the world's way and standards... because that is easy. Or do we sacrifice our will and set the course of our life on God's way? Which isn't easy but is always good. This is where sacrifice comes in. I give up what is easy for what is God's way. Paul is saying that when I sacrifice my life, that is an act of worship. Sacrifice is an act of worship! But wait, isn't worship the songs we sing on Sundays? Certainly, but that is only a fraction of worship. Worship is not reserved for the one hour at church, worship is your life! Worship is every part of who you are, every aspect of your life. This is what worship is supposed to be like. When I reflect on God's love and am reminded on how much He loves me, it takes my life from going the world's way and fixes my attention on God. This is true and proper worship!
Have a great week!
Jake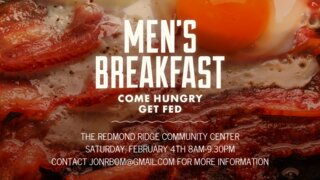 At the Ridge Kids we feel it's important to incorporate missions into our Sunday morning teaching time. It teaches them that sharing the gospel is what Jesus calls us to do, and shows them what it's like being a missionary in another country. We are very privileged to have our very Kathy Ward sharing with our kids this Sunday about her ministry in India. She will be going to India in February and wants our kids and the kids of the Rapha team to connect. Last Sunday, your children were given a picture of the Rapha team children, and she she took a group picture of them. This Sunday, Kathy will talk to the kids about writing letters, and drawing pictures for the kids in India and she'll take these, along with the group photo, to India. When she comes back at the end of the month, she will have letters to give to our kids. Our desire is to establish a relationship between between The Ridge Kids, and the kids of the Rapha team.
See you Sunday!
Ms. Heather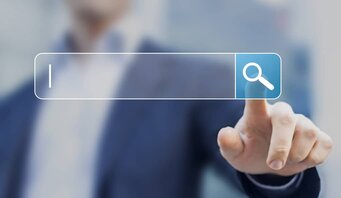 Pastor search update
This Saturday 1/26, we will be having our all-day meeting with Converge to go over the church survey results and next steps. Thank you for your continued prayers.
Thank you,
Your Search Team

Email any time with your prayer needs.
Contact us any time for assistance!
Loving God and Living Life Together!
Our address is: 10315 Cedar Park Crescent NE Redmond, WA 98053