RCC Weekly Update 2/9/23
WIIFM or Surrender
What was the hardest teaching for Jesus to communicate to people? Of all the things Jesus taught, what was the hardest thing for people to really get? It wasn't His teaching about the end of the world or about the coming Kingdom of God. I don't think it was His teaching about repentance or even about the Holy Spirit. I think it was the one thing we see His disciples (His closest followers) often arguing about. They were constantly arguing amongst themselves about which one of them was the greatest. They were tuning into the radio station of WIIFM (what's in it for me?). I have found the most difficult teaching of Jesus is the teaching about surrendering ourselves to His leadership. It's about living our lives for Him rather than for ourselves. The issue is really one of a stubborn independent will and a thorough misunderstanding of the goodness of God. When you and I don't understand that God is good, we will inevitably and quietly but with fierce determination, take over the control of our lives. We turn to WIIFM. If we are honest, I think we would admit that. I know I would. The ugliness of WIIFM impacts our relationships, our marriage, our activities, and often the church. It isn't pretty, but it's reality.
Becoming a follower of Jesus is not about adding Jesus to the long list of things which we already have in our lives. It's not about pouring religion into a cup that's already full of ourselves. We need to replace WWIFM with Surrender. It is about surrendering our will to His. It is about sending up the white flag of battle that says, "I'm done fighting You, God. You win. I surrender to you. Will you get into the driver's seat and show me Your way. I need you. I want to live my life for you. I will tune into the radio station of YOU!".
Have a great week. See you this Sunday!
Jake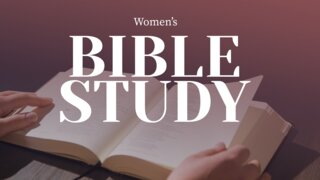 The women's ministry is wanting to see who would be interested in starting up a women's bible study. If you're interested, look for the sign-up sheet or talk to Kathleen Dove on Sunday. You can also contact her at kdove@peterdove.com.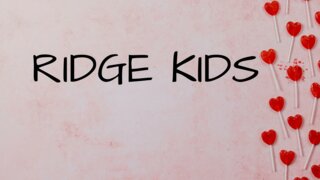 As a child Valentines Day was always such a fun holiday for me. I liked making valentine cards to pass out at school and decorating my box or large envelope for receiving my valentine's. However, the thing I loved the most was waking up to my very own mini shaped heart cake. My mom would make our cakes, for my brother and I, while we were at school and then set them out early the following morning. Seeing the cakes on the table made me feel so loved and special. As a mom, I also try to make valentine's special for my kids, but not with heart shaped cakes... the pans are so old and dented, I couldn't produce a good cake if I tried. But the most important thing is that my kids know they are loved. I pray this Valentine's Day you feel the love of the Lord and remember that he gave you something better than a heart shaped cake, he gave you His life.
See you Sunday!
Ms. Heather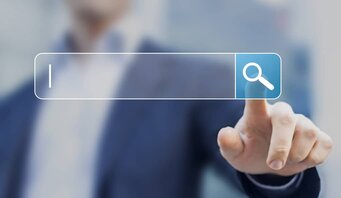 Pastor search update
The Search Team has drafted a Job Description/Advertisement that has been given to Converge. This in process to be posted, if it hasn't already.
Thank you,
Your Search Team

Email any time with your prayer needs.
Contact us any time for assistance!
Loving God and Living Life Together!
Our address is: 10315 Cedar Park Crescent NE Redmond, WA 98053