RCC Weekly Update 3/2/23
The Good Meter
But the Holy Spirit produces this kind of fruit in our lives: love, joy, peace, patience, kindness, goodness, faithfulness, gentleness, and self-control. There is no law against these things! – Galatians 5:22-23
As I read this passage on the fruits of the Spirit, the word Goodness sort of hit me this week. How do we discern goodness in our relationships and in our lives? To put it another way, how do we really know what's good and what's bad? Honestly, I think we have these "good meters" inside each of us. I don't know what it is, but we are born with it. That as soon as we see something, we quicky label it good or bad. But what I have learned over the years as a Christian is this "good meter", this sensor inside us, needs to be fine-tuned. And the only way to do this is to become sensitive to God's Spirit! The moment we became (or become) a Christian, God's Spirit came (comes) inside us. This secret power, secret weapon whispers to our soul and tells us what is good and bad. God's Spirit will never contradict scripture (so we need to know our Bible) and teaches us. The result is our "good meters" become fined-tuned and we're able to have discernment in our choices, our thoughts, and our relationships. It's a natural characteristic of Jesus that he gives us through God's Spirit.
Join us this Sunday as Roger shares part 3 on the "A spirit-led life" series. If you have missed the first two weeks, check out recordings on our website.
In His grip,
Jake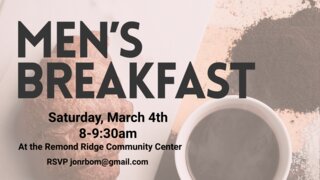 A ZOOM PRAYER GATHERING
A TIME SET ASIDE TO BE WITH GOD AND EACH OTHER
SUNDAY, MARCH 5th or 12th, 7-8 p.m.
Meeting ID: 817 3033 4813
Passcode: 140144
At this unique time of unknowns for our church, you are invited to gather together via ZOOM to wait upon the Lord in quietness and trust. Linda Snyder will facilitate a couple of contemplative practices to help us experience being still and knowing God. We will do some talking, but listening in different ways will be a big part of the time together. We'll finish the session with prayer for the search process and our future pastor!
For more information contact Linda Snyder at lindawsnyder65@gmail.com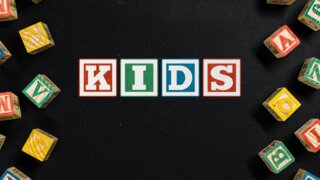 It's Family Sunday this week! Make sure to find Ms. Heather for your activity bag.
See you Sunday!
Ms. Heather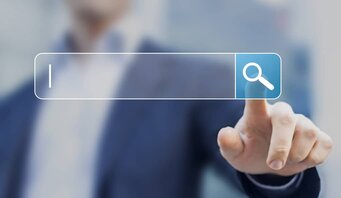 Pastor search update
Converge are looking at the first set of candidates this week and will give us those applicants that meet our criteria in the next 2 to 3 weeks. Thank you for your continued prayers.
Thank you,
Your Search Team

Email any time with your prayer needs.
Contact us any time for assistance!
Loving God and Living Life Together!
Our address is: 10315 Cedar Park Crescent NE Redmond, WA 98053