RCC Weekly Update 3/23/23
Busyness Doesn't Satisfy
If we are really honest, there is one word that gets in the way of meaningful relationships… Busyness. Last week a friend asked me, "How are you?". And I promptly replied, "I am super busy!" I did not use the standard "fine" or "good". I have been busy and wanted to express it. And he said, "Oh, that's good… you are staying busy." What I have noticed is that Busyness is celebrated in our society. We live in a fast paced, drive-thru, instant world filled of to-do lists, next tasks and the next activity. Yes, there are real things to accomplish, but all too often we let Busyness destroy our time with God and others. What I have learned is that "busy" people aren't satisfied people. Busyness is used to fill an emptiness felt inside.
Max Lucado (best-selling author, speaker, and pastor) put it this way in the context of marriage, "Busyness is an expert in robbing the sparkle and replacing it with the drab. Busyness invented the yawn and put the hum in the humdrum. The strategy of Busyness is deceptive. With the passing of time, he'll infiltrate your heart with fatigue and cover the cross with dust, so you'll be safely out of reach of change. Busyness won't steal your marriage from you. He'll do something far worse. He'll paint it with the familiar coat of drabness. He'll replace evening gowns with bathrobes, nights on the town with evenings in the recliner, and romance with routine. He'll scatter the dust of yesterday over the wedding pictures in the hallway until they become a memory of another couple in another time. Hence, walks won't be taken, games will go unplayed, hearts will go unnurtured, opportunities for intimacy will go ignored, all because the poison of Busyness has blinded your eyesight to the wonder of your spouse."
We are created for so much more than always being busy, tired, fatigued, stressed, and missing time with others. Thankfully, God offers a better way than running on empty. He invites us to walk instead run and find rest for our weary souls. This week, consider this as an invitation! Simply cease activity for few moments (or more) and consciously focus your thoughts on God. When you do, you'll find your focus clearer, your perspective brighter, your joy richer, and you find time for connection and rest.
Have a great week!
Jake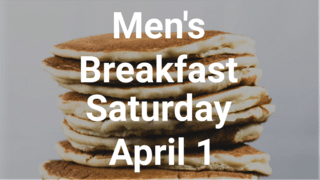 Men let's gather again for Breakfast!
When: Saturday, April 1st @ 8-9:30am
Where: The Redmond Ridge Community Center
RSVP: jonrbom@gmail.com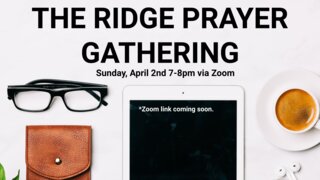 Mark your calendars for another prayer gathering!
A ZOOM PRAYER GATHERING
A TIME SET ASIDE TO BE WITH GOD AND EACH OTHER
SUNDAY, April 2nd, 7-8 p.m.
At this unique time of unknowns for our church, you are invited to gather together via ZOOM to wait upon the Lord in quietness and trust. Linda Snyder will facilitate a couple of contemplative practices to help us experience being still and knowing God. We will do some talking, but listening in different ways will be a big part of the time together. We'll finish the session with prayer for the search process and our future pastor!
For more information contact Linda Snyder at lindawsnyder65@gmail.com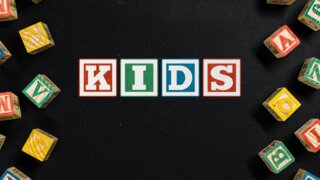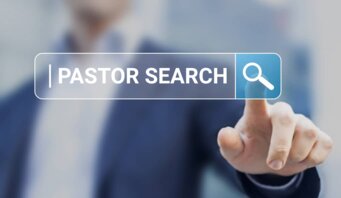 Good news! Converge now has 8-9 candidates that match our church profile and criteria. They will be assessing these candidates over the next few weeks, then will meet with the search team on next steps to start the interview process. Let's continue to pray as a church and God's leading for our next pastor.
Thank you,
Your Search Team

Email any time with your prayer needs.
Contact us any time for assistance!
Loving God and Living Life Together!
Our address is: 10315 Cedar Park Crescent NE Redmond, WA 98053