RCC Weekly Update 4/20/23
Humility Leads to Greatness!
And all of you, dress yourselves in humility as you relate to one another, for "God opposes the proud, but gives grace to the humble." So humble yourselves under the mighty power of God, and at the right time he will lift you up in honor. 1 Peter 5:5b-6
I'm a little embarrassed to admit that after 30 years of being a Christian, I still face a battle raging within me between humility and pride. Can you relate to this battle? I understand Biblical theology: God hates pride and honors humility. But every day I wake up and face a test… "Will I exalt or humble myself?" I know what I'm supposed to do. I know what I have written and shared in sermons to do. I know what I tell my kids to do. But my anxious heart and insecure soul "leaps" at opportunities to be recognized, to be "great" the world's way. Just this week, I failed several greatness tests:
In a conversation at church, a friend told a funny story, but I "topped" that friend with a funnier story. Failed.
Then I walked by some garbage in our church parking lot that needed to be picked up, but I didn't feel like playing church janitor. Failed.
Then I scoffed at having to do a chore Heather asked me to do. I lacked humility and grumbled as I did it. Failed.
I had the opportunity to be humble and I blew it. But you know what this tells me. This tells me that humility is a process. Humility can be achieved. The choice is ours. We can either exalt or humble ourselves. Jesus said in Matthew 20 (my paraphrased version), "You want to be great? You forget what the world says about greatness. You want to be great, you serve. You humble yourself. You want to be first, put yourself last. You want to be the best, be the least." You want to be a great, develop an attitude of humility. When we have an attitude of humility, under the mighty power of God, at the right time he will lift you up in honor!
In His grip,
Jake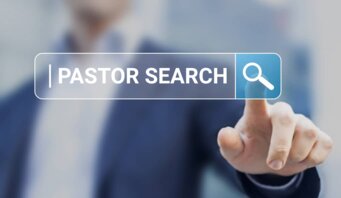 The first round of interviews are completed. Please continue to pray as a church and God's leading for our next pastor.
Thank you,
Your Search Team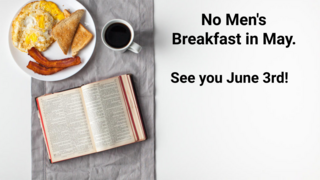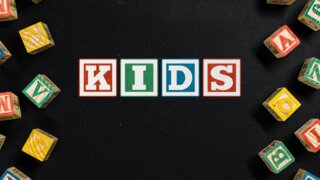 Earth Day is coming up and I always struggle with that day. I love the earth that God has created, and I believe he calls us to take care of it, to be good stewards (Genesis 1:28), but what I struggle with is how our world celebrates the earth, and not the Creator. So, as a family, how do we engage our kids in all the good things that we can do for the earth that God created? First, I think we need to praise God, and thank him for creating this wonderful place that we live in. Take some time this week to read Genesis 1 and talk about how he created the universe, because he deserves all the glory. Secondly, come up with ways we can be good stewards of the earth that God made for us. Maybe it's planting a tree, growing a garden, or picking up trash at a park. As Christian's, we can celebrate earth day as long as we aren't celebrating the earth, but the One who created it.
See you Sunday!
Ms. Heather

Email any time with your prayer needs.
Contact us any time for assistance!
Loving God and Living Life Together!
Our address is: 10315 Cedar Park Crescent NE Redmond, WA 98053