RCC Weekly Update 5/25/23
A Timeless Memorial Day Message
Hello Ridge Family,
As Memorial Day approaches on Monday, May 29th, we would like to take a moment to honor and remember the U.S. military personnel who have died while serving in the armed forces. We would like to share an excerpt from a timeless message given in 1955 by Billy Graham. To view the full message, please click this link.
A Timeless Memorial Day Message From Billy Graham
Some months ago when President Eisenhower was touring the Battlefield at Valley Forge and was being shown from one historic spot to another, he made this statement at the conclusion of the tour: "This is where they got it for us."
What did he mean? He meant that those men, and thousands of others in all the wars that America has fought, purchased by their blood the freedoms that we enjoy today in "the land of the free, and the home of the brave." That terse statement from the lips of our president has rung in my ears for many months.
My mind goes back 2,000 years to another battle which was fought on a hill called Calvary. It was a battle of one young man against all the forces of evil. It seemed like a futile, hopeless struggle as Jesus Christ took on Satan's task force single-handed. The jeers of the rabble, the spittle of the soldiers and the sneering of the people were incidental compared to the inner struggle which was taking place in His soul. But I watch Him, in fancy, as one hand is stretched out toward God and the other toward rebellious man, and He makes the connection and says: "It is finished." He got through for us!
If we are to be strong spiritually, it will be through Him. Thousands today are finding a fresh, new meaning of life through Him. They are learning to say with confidence, "I can do all things through Christ, which strengthened me." We can best keep faith with those who have gone before by keeping faith with ourselves, with our highest ideals and with God.
Billy Graham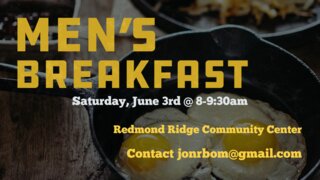 When: Saturday, June 3rd @8-9:30am
Where: Redmond Ridge Community Center
This is the last men's breakfast before we break for summer. More info to come on a few summer events. Stay tuned!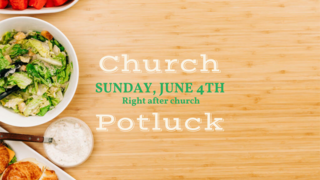 Join us for an all-church potluck on Sunday, June 4th right after service. What do you need to bring to share? See list below. Water will be provided.
If your last name begins with:
A-E Main Dish
F-M Side Dish
O-Z Dessert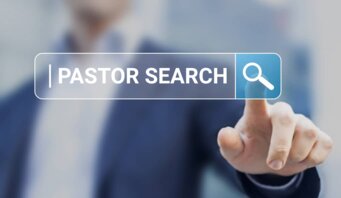 Join us this Sunday as we will announce who our new pastor will be!
Thank you,
Your Search Team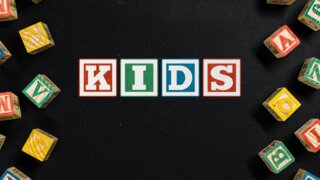 Memorial Day is this Monday and even if you don't know anyone who served in the military, we can still honor those who did. Sometimes it's easy to think our kids won't understand what memorial day is all about so we don't tell them. I do think that they understand what it means to remember someone, and to thank someone for gifts they have been given. Here is a craft idea you can do this weekend to celebrate Memorial Day and honor those that have given us the gift of freedom. Egg Carton Memorial Day Poppy Wreath - Crafty Morning
See you Sunday!
Ms. Heather

Email any time with your prayer needs.
Contact us any time for assistance!
Loving God and Living Life Together!
Our address is: 10315 Cedar Park Crescent NE Redmond, WA 98053