Between Sundays
March 24 , 2020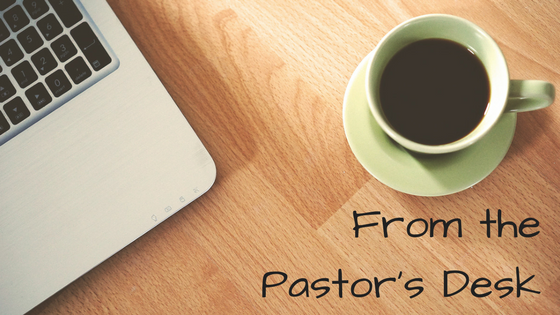 I know that I'm a day late with my regular weekly newsletter. Really no excuse on my end - just got so busy with a bunch of other things that it slipped my mind. But during this time when we can't meet in person, it is imperative that we continue to stay in touch. That means that there may be some overlap between this newsletter and some other emails that I send out. It would take me longer to explain why I need to do that than it's worth, but it's just my attempt to make sure that everyone stays up to date.
I know that many of you had problems connecting to our streaming the last two weeks. Since so many churches have been streaming for the first time, that hasn't been an uncommon experience with many churches all over the world since the volume of traffic has overloaded the servers of many streaming providers. This week we are going to change streaming providers with the hope that it will alleviate some of those issues, although I can't promise that we might not still have some issues.
If you missed the message Sunday and you would like to listen to or watch it, you'll find links below.
We're also in the process of moving some of our Bible Studies and groups to an online experience and we're also working toward starting some new groups to help us stay connected.
If any of you have any needs, please let me know. We have a number of people who have volunteered to help. If you need groceries, need someone to run and errand, etc. we have people who can help. So please don't hesitate to ask.
Walking with you toward Jesus,
Pat
(520) 661-4464
______________________________________
Our address is: 10501 N Thornydale Rd, Tucson, AZ 85742, USA