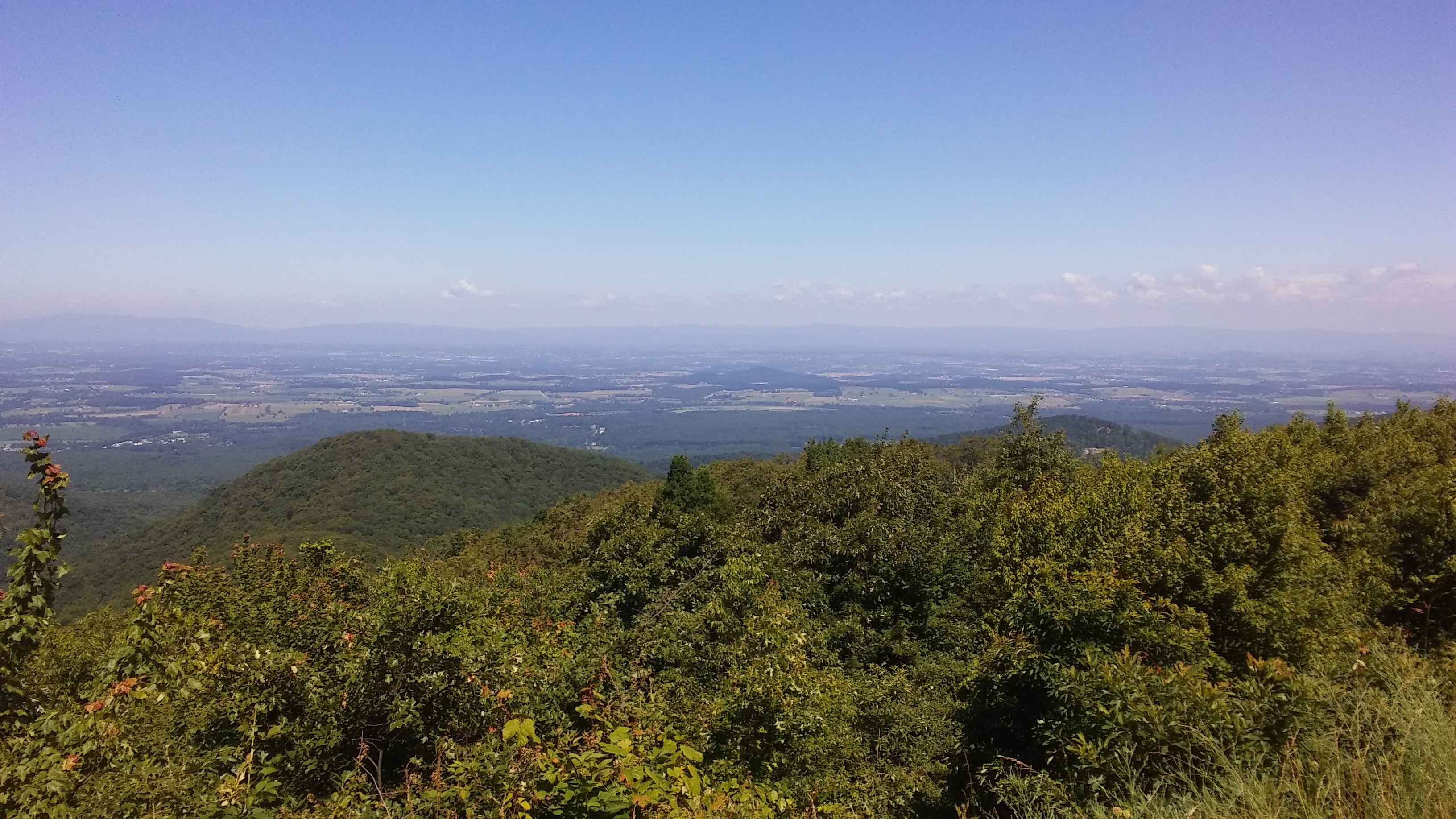 Trinity Lutheran Church - Canton, IL
June 30, 2019 - 3rd Sunday after Pentecost
Welcome to Trinity!
We're glad you're here!
If you are attending via Facebook Live, please fill out the contact card at the end of today's bulletin to request a pastoral visit, join our mailing list, or update your contact information.
If you are attending in person, we invite you to sign in when the ushers pass around the clipboards, and to include your contact information so that we can send you a card (and Pastor can call you if you'd like).
We celebrate Holy Communion in worship each Sunday at 9:00 AM. Visitors are welcome for Communion—read the "Invitation to Holy Communion section to learn more.
We have weekly education programs for all ages after worship, including Sunday School (age 3+), Confirmation (7th & 8th grade), Youth Group (middle/high school), and Adult Forum.
"Need to Know" Information
Restrooms (all handicapped-accessible):


Located down the hall from the church office (women's first, then men's).
Child and Family Needs—in Fireside Room (entry area):
Children are welcome in worship! The small table has crayons and coloring books if your little ones need to keep their hands busy!
Our Family Room (next to the TV) offers a baby changing table and space for nursing or other family needs during the service!
Hearing Assistance:
You can your set hearing aid to "T" to use our T-coil hearing loop.
Other hearing assistance devices are available as well—please ask an usher if you would like to use one.
God's Mission for Trinity: Welcome. Nurture. Serve.
In order to put Christ first, we WELCOME people into the church, inviting them to receive the love and grace of Jesus so they may know themselves as children of God.
We NURTURE people in faith to support their learning and growth as followers of Jesus.
We send people out to SERVE people in emotional, spiritual, and physical need in the congregation, the community, and the world.
Welcoming & Gathering
Prelude
Welcome & Announcements
Click/tap here for this week's announcements!
For Kids: Learn about the Bible with interactive games, word searches, and puzzles you can play on a phone through Bible Activities Zone! (Please be polite and turn off the sound if you are sitting in church, though!)
Today's Favorite Hymns Summer selections were requested by:
"In the Garden" - Dave Gillam
"Shepherd Me, O God" - Jan Woodall
"Amazing Grace" - popular from 2017 list
Please stand as you are able.
*Gathering Hymn "In the Garden"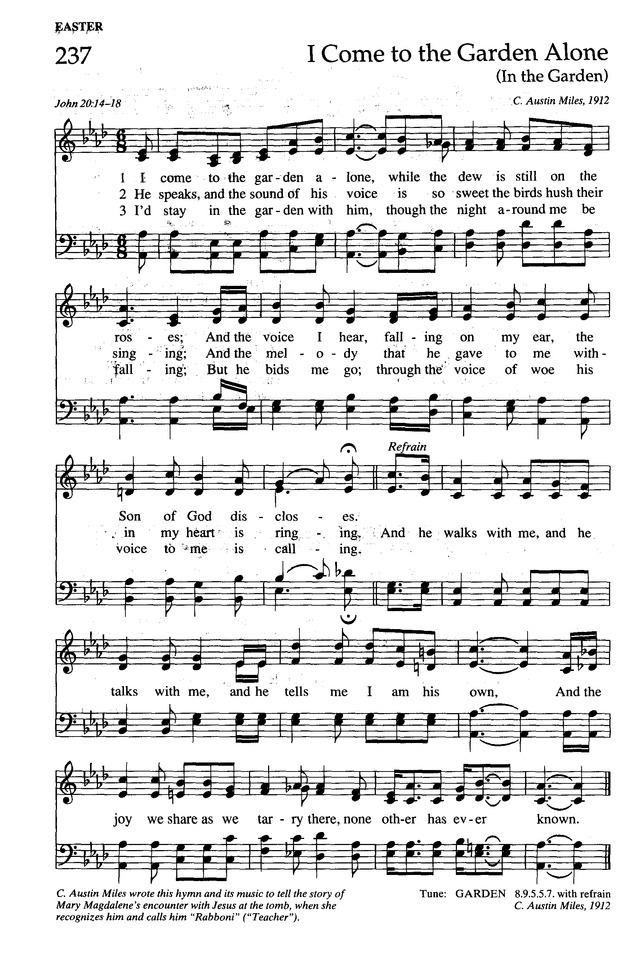 Confession and Forgiveness (1 John 1:8-10; John 20:23)
P: Blessed be the holy Trinity, + one God, who forgives all our sin, whose mercy endures forever.
C: Amen.
P: Seeking reconciliation with God and neighbor, let us remember the gift of baptism and confess our sin. (A brief silence.). O God of mercy,
C: we confess that we have sinned against you, against one another, and against the earth entrusted to our care. We are worried and distracted by many things, and we fail to love you above all else. We store up treasures for ourselves and turn away from our neighbors in need. Forgive us, that we may live in the freedom of your Son, Jesus Christ our Lord. Amen.
P: When we were laid low by sin and guilt, God made us alive together with Christ, forgiving us all our trespasses by taking our sins to the cross. For freedom Christ has set us free: Rejoice in this good news!
C: Amen.
Apostolic Greeting (2 Corinthians 13:13)
P: The grace of our Lord Jesus Christ, the love of God, and the communion of the Holy Spirit be with you all.
C: And also with you.
Hymn of Praise (Luke 2:14) "Glory Be to God"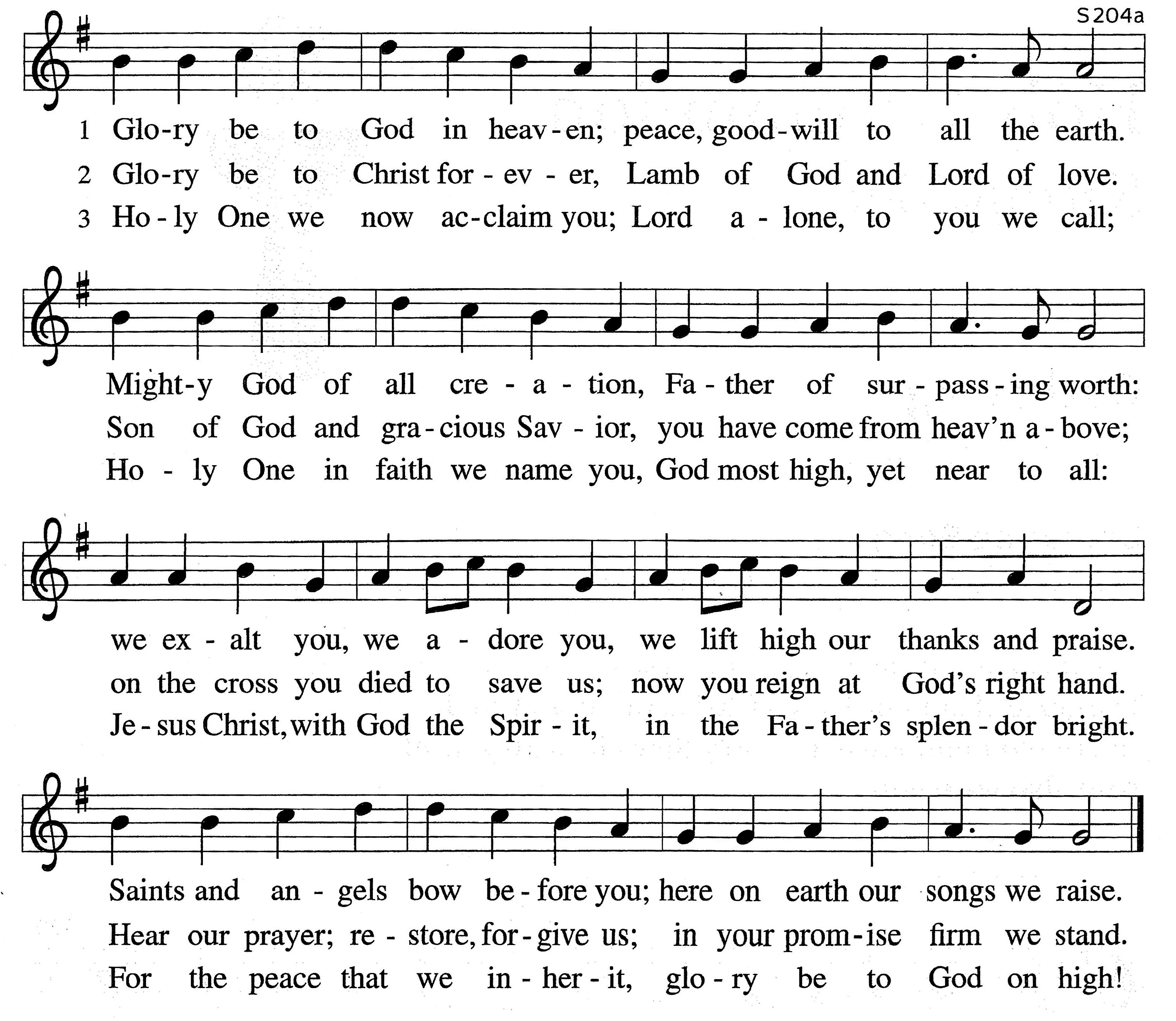 Prayer of the Day
P: The Lord be with you.
C: And also with you.
P: Let us pray together. Sovereign God, ruler of all hearts,
C: you call us to obey you, and you favor us with true freedom. Keep us faithful to the ways of your Son, that, leaving behind all that hinders us, we may steadfastly follow your paths, through Jesus Christ, our Savior and Lord. Amen
Please sit.
Nurtured By God's Word
First Reading: 1 Kings 19:15-16, 19-21
In the story preceding today's reading, the prophet Elijah flees for his life to the security of God's mountain. There the Lord reveals to Elijah that there are still other faithful people in Israel and commissions him to anoint new leaders, including his own successor, Elisha.
A: Then the Lord said to him, "Go, return on your way to the wilderness of Damascus; when you arrive, you shall anoint Hazael as king over Aram. Also you shall anoint Jehu son of Nimshi as king over Israel; and you shall anoint Elisha son of Shaphat of Abel-meholah as prophet in your place.
So he set out from there, and found Elisha son of Shaphat, who was plowing. There were twelve yoke of oxen ahead of him, and he was with the twelfth. Elijah passed by him and threw his mantle over him. He left the oxen, ran after Elijah, and said, "Let me kiss my father and my mother, and then I will follow you." Then Elijah said to him, "Go back again; for what have I done to you?" He returned from following him, took the yoke of oxen, and slaughtered them; using the equipment from the oxen, he boiled their flesh, and gave it to the people, and they ate. Then he set out and followed Elijah, and became his servant.
Psalm: Psalm 16

A: Protect me, O God, for I take ref- | uge in you;
I have said to the LORD, "You are my Lord, my good a- | bove all other."
C: All my delight is in the godly that are | in the land,
upon those who are noble a- | mong the people.
A: But those who run after | other gods
shall have their troubles | multiplied.
C: I will not pour out drink offerings | to such gods,
never take their names up- | on my lips.
A: O LORD, you are my portion | and my cup;
it is you who up- | hold my lot.
C: My boundaries enclose a | pleasant land;
indeed, I have a | rich inheritance.
A: I will bless the LORD who | gives me counsel;
my heart teaches me night | after night.
C: I have set the LORD al- | ways before me;
because God is at my right hand, I shall | not be shaken.
A: My heart, therefore, is glad, and my spir- | it rejoices;
my body also shall | rest in hope.
C: For you will not abandon me | to the grave,
nor let your holy one | see the pit.
A: You will show me the | path of life;
in your presence there is fullness of joy,
and in your right hand are pleasures for- | evermore.
Second Reading: Galatians 5:1, 13-25
For Paul, the freedom Christ gives is not permission to do whatever we want. It is the invitation to be what we could not be otherwise. The power and guidance of Christ's Holy Spirit produce a different kind of life, one marked by the fruit of this Holy Spirit.
A: For freedom Christ has set us free. Stand firm, therefore, and do not submit again to a yoke of slavery.
For you were called to freedom, brothers and sisters; only do not use your freedom as an opportunity for self-indulgence, but through love become slaves to one another. For the whole law is summed up in a single commandment, "You shall love your neighbor as yourself." If, however, you bite and devour one another, take care that you are not consumed by one another. Live by the Spirit, I say, and do not gratify the desires of the flesh. For what the flesh desires is opposed to the Spirit, and what the Spirit desires is opposed to the flesh; for these are opposed to each other, to prevent you from doing what you want. But if you are led by the Spirit, you are not subject to the law. Now the works of the flesh are obvious: fornication, impurity, licentiousness, idolatry, sorcery, enmities, strife, jealousy, anger, quarrels, dissensions, factions, envy, drunkenness, carousing, and things like these. I am warning you, as I warned you before: those who do such things will not inherit the kingdom of God. By contrast, the fruit of the Spirit is love, joy, peace, patience, kindness, generosity, faithfulness, gentleness, and self-control. There is no law against such things. And those who belong to Christ Jesus have crucified the flesh with its passions and desires. If we live by the Spirit, let us also be guided by the Spirit.
A: The word of the Lord.
C: Thanks be to God.
Please stand as you are able.
Gospel Acclamation (John 6:68)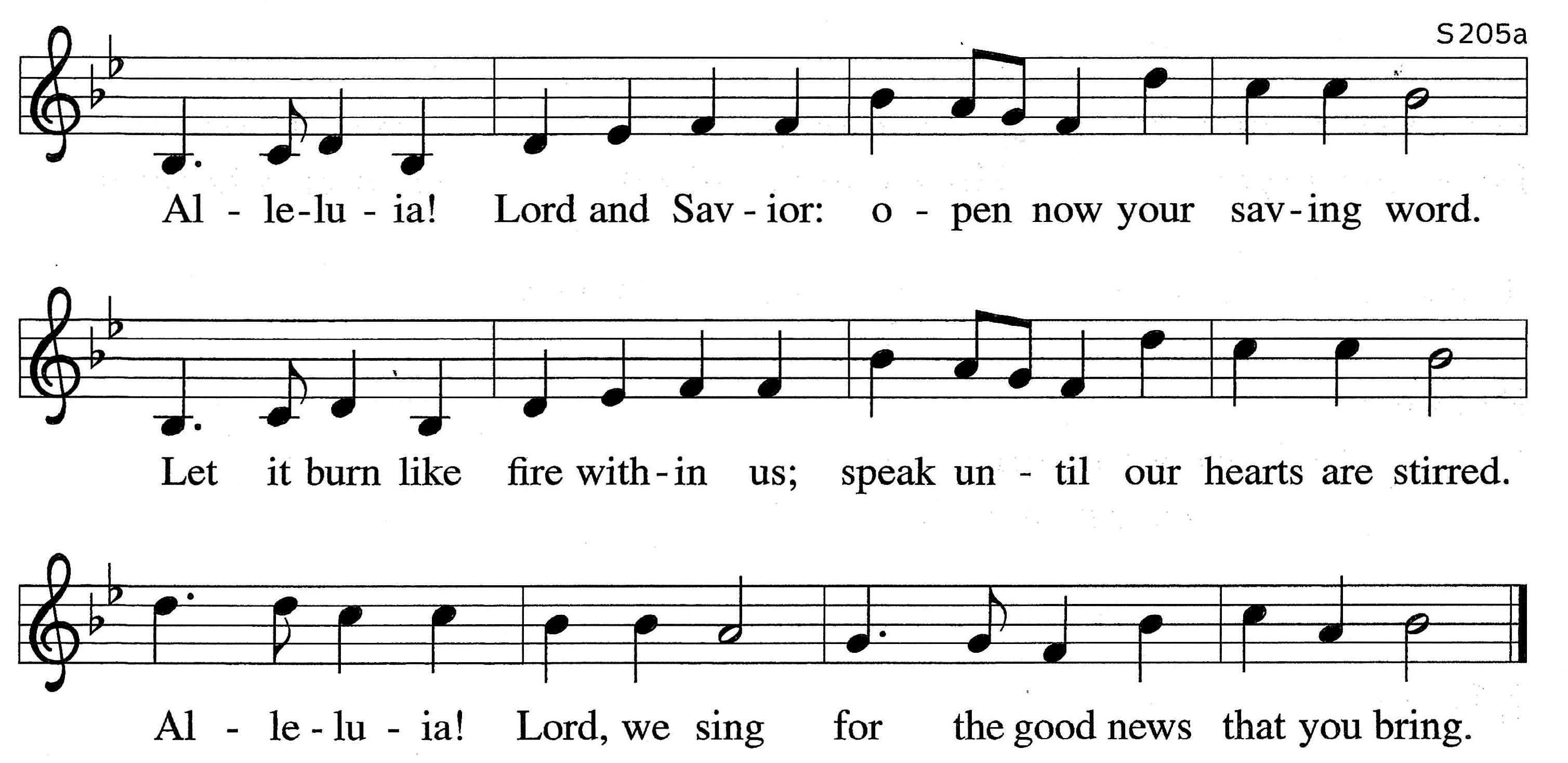 Gospel Reading: Luke 9:51-62
Jesus is unwavering in his commitment to his mission in Jerusalem and will not be swayed by pettiness. In a series of striking cases in point, he calls his disciples to a similar single-mindedness.
P: This is the Holy Gospel according to St. Luke, the 9th chapter.
C: Glory to you, O Lord.
P: When the days drew near for him to be taken up, he set his face to go to Jerusalem. And he sent messengers ahead of him. On their way they entered a village of the Samaritans to make ready for him; but they did not receive him, because his face was set toward Jerusalem. When his disciples James and John saw it, they said, "Lord, do you want us to command fire to come down from heaven and consume them?" But he turned and rebuked them. Then they went on to another village.
As they were going along the road, someone said to him, "I will follow you wherever you go." And Jesus said to him, "Foxes have holes, and birds of the air have nests; but the Son of Man has nowhere to lay his head." To another he said, "Follow me." But he said, "Lord, first let me go and bury my father." But Jesus said to him, "Let the dead bury their own dead; but as for you, go and proclaim the kingdom of God." Another said, "I will follow you, Lord; but let me first say farewell to those at my home." Jesus said to him, "No one who puts a hand to the plow and looks back is fit for the kingdom of God."
P: The Gospel of the Lord.
C: Praise to you, O Christ.
Please sit.
Sermon
Please stand as you are able.
Hymn of the Day "Shepherd Me, O God" *ELW 780
Profession of Faith (Apostles' Creed)
C: I believe in God, the Father almighty, creator of heaven and earth.
I believe in Jesus Christ, God's only Son, our Lord. He was conceived by the power of the Holy Spirit and born of the virgin Mary. He suffered under Pontius Pilate, was crucified, died, and was buried. He descended into hell. On the third day he rose again. He ascended into heaven, and is seated at the right hand of the Father. He will come again to judge the living and the dead.
I believe in the Holy Spirit, the holy catholic Church, the communion of saints, the forgiveness of sins, the resurrection of the body, and the life everlasting. Amen.
Sharing of the Peace (John 14:27, 20:19-21; Matthew 5:23-24)
P: The peace of the Lord be with you always.
C: And also with you.
Please sit.
Offering
Please stand as you are able.
Sung Offertory "We Give Thee but Thine Own" (v. 1 & 2) ELW 686
We give thee but thine own, whate'er the gift may be;
all that we have is thine alone, a trust, O lord, from thee.
May we thy bounties thus as stewards true receive,
and gladly, as thou blessest us, to thee our first-fruits give.
Offertory Prayer
A: Let us pray. Blessed are you, O God, for the greening earth given for all, for the talents we are given to share, and for this bread and wine. Transform us to be the body of Christ, that, feasting on this food and drink, our lives may reflect your generosity; through Christ our Lord.
C: Amen.
Prayers of the Church (1 Timothy 2:1-2)
Each section of the prayers ends:
A: Lord, in your mercy,
C: Hear our prayer.
When we get to this part, please join in reading the names in bold:
A: Today, we pray especially...and for these friends on our Prayer list:
C: JoAnne, Cecil, Rebecca, Dave, Tom, Ron, Eleanor, Karen, Ian, Kirk, Pr. Paul, Dawn, Lois, Lynette, Carole, Paul, Becky, Brian, Brenda, Tony, Bill, Becky, Lori, David, Bill, Ron, John, Evan, Charlotte, David, Tom, Marvin, DeEtt, and Mallerie.
The prayers conclude with the Lord's Prayer:
P: Lord, remember us in your kingdom, and teach us to pray.
C: Our Father, who art in heaven, hallowed be thy name. Thy kingdom come, thy will be done, on earth as it is in heaven. Give us today our daily bread, and forgive us our trespasses as we forgive those who trespass against us. Lead us not into temptation, but deliver us from evil. For thine is the kingdom, and the power, and the glory, for ever and ever. Amen.
Sending Us Out to Serve
Benediction (Numbers 6:24-25)
P: The Lord bless you and keep you.
The Lord make his face shine on you and be gracious to you.
The Lord look upon you with favor and give you peace,
in the name of the Father, and of the + Son, and of the Holy Spirit.
C: (sung response below)

Sending Hymn "Amazing Grace" **ELW 779
Dismissal
A: Go in peace. Serve the Lord!
C: Thanks be to God!
Postlude
Copyright Notices
Service words & music reproduced and streamed under Augsburg Fortress Liturgies License #SBL-14744.
Other hymns reproduced and streamed under OneLicense #A-715015.
Let us get to know you!
Please take a moment to send us your information so that we may stay connected with you. Your information is carefully managed and protected.
How did you hear about us?