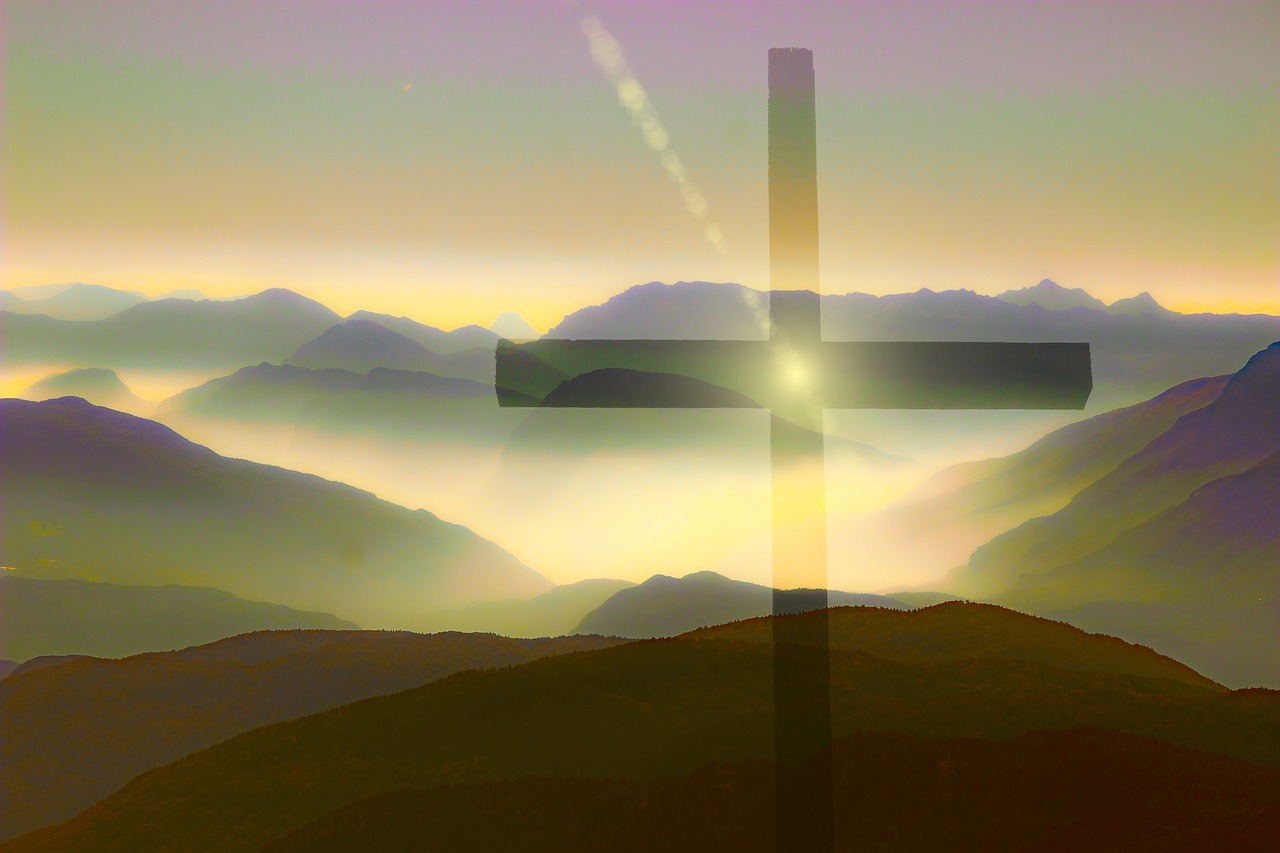 Trinity Lutheran Church - Canton, IL
March 22, 2020 - Fourth Sunday in Lent
Welcome to Trinity!
We're glad you're here!
If you are attending via Facebook Live, please fill out the contact card at the end of today's bulletin to request a pastoral visit, join our mailing list, or update your contact information.
If you are attending in person, we invite you to sign in when the ushers pass around the clipboards, and to include your contact information so that we can send you a card (and Pastor can call you if you'd like).
We celebrate Holy Communion in worship each Sunday at 9:00 AM. Visitors are welcome for Communion—read the "Invitation to Holy Communion section to learn more.
We have weekly education programs for all ages after worship, including Sunday School (age 3+), Confirmation (7th & 8th grade), Youth Group (middle/high school), and Adult Forum.
Study Notes: Part 1 (John 9:1-7)
Jesus sets out to challenge some Old Testament thinking about disabilities, which is reflected in the disciples' question to him. Birth defects were thought to have come from two sources:
Sin of one's parents or ancestors (Exodus 20:5 - "I the Lord your God am a jealous God, punishing children for the iniquity of parents, to the third and the fourth generation of those who reject me")
Sins one committed in the womb (Ezekiel 18:20 - "The person who sins shall die. A child shall not suffer for the iniquity of a parent, nor a parent suffer for the iniquity of a child; the righteousness of the righteous shall be his own, and the wickedness of the wicked shall be his own"
Jesus gives sight to the man to show that God's glory (rather than a perception of sinfulness) can be shown through a person with a disability.
We see this very thing each month in our congregational life at the Rejoicing Spirits service, which is adapted to work well with people with disabilities!
Study Notes: Part 2 (John 9:8-12)
When the man who had been born blind returns to his community, people can't believe it's actually him! They are so used to him having a disability that they can't come to terms with him not having a disability.
Christians experience this too when Jesus changes our lives and the Holy Spirit directs us in new ways that serve God rather than our selfish pursuits. People are thrown off when God prunes off of us the bad branches that caused us to hurt others.
Study Notes: Part 3 (John 9:13-23)
The Pharisees and others with them express skepticism when the man tells the story of what Jesus did for him. While we might be quick to judge them for this since they are frequent opponents of Jesus, it's a pretty natural reaction to something so dramatic.
Unfortunately, this part of the reading also shows us the tendency in John's Gospel to be harsh toward Jewish religious authorities who did not follow Jesus. This legacy of hatred has been very problematic over the centuries.
The Pharisees question how Jesus could have been able to give the man his sight because Jesus violated the Law in performing this action on the sabbath day.
This exposes the tension between the "letter" and the "spirit" of the Law, which is a commonly explored theme in all four of the Gospels.
Study Notes: Part 4 (John 9:24-34)
The man who had been born blind again experiences push back as he tells the story of what Jesus did for him. It seems clear that his testimony is not changing the religious leaders' minds.
The leaders' argument, in the context of the story, is a reasonable one: they don't know who Jesus is, and they are not about to uproot thousands of years worth of religious tradition to follow someone who doesn't conform to that tradition's expectations.
But the man doesn't come to change the minds of the leaders. He simply wants to tell about an amazing thing that happened to him.
This is a very helpful model of evangelism. If we track our percentage of people who become Christians after they hear our stories, we will be quite disappointed...but each time we share what Jesus has done for us, our faith gets deeper and richer no matter what happens after that.
Study Notes: Part 5 (John 9:35-38)
Jesus reveals his true identity to the man, who then confesses his faith in him. The man grasped that Jesus couldn't have done what he did without the presence of God, and Jesus proves his suspicion correct!
Even people who have been Christians for a long time have these moments when Jesus' identity as the Lord, the Son of God, the Word Made Flesh is made more powerfully real to us.
Study Notes: Part 6 (John 9:39-41)
Jesus concludes today's reading with a jab against the Pharisees that actually continues through John 10:21. He criticizes them for being blind to God's work and marvels in the reversal that the man born blind not only now has the physical ability to see but also has "eyes of faith."
These words, though harsh, are a powerful reminder to us in this anxious time. God is good and at work in our world, no matter how bad things may seem. God has redeemed us through Christ and helps us each day through the Holy Spirit to see that good work in the world.
Let us get to know you!
Please take a moment to send us your information so that we may stay connected with you. Your information is carefully managed and protected.
How did you hear about us?