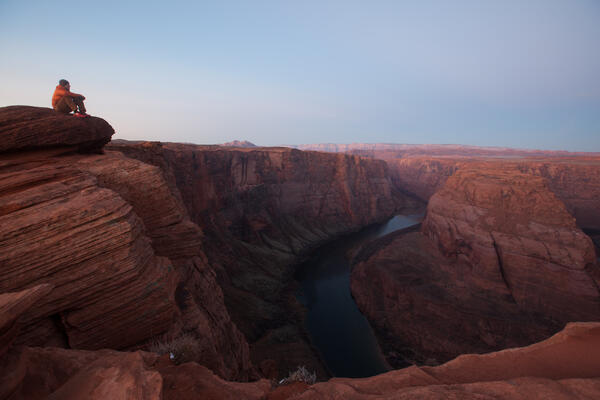 TPC Times
GLORIFY, GROW, GO
Post-Easter Blues
Surviving in a world of distance!
This Easter was unprecedented. If you would have told me, a month ago, that I would be live streaming the sermon without gathering for worship on Easter Sunday, I would have said: "you're crazy." Yet, we ended up doing just that. There were no egg hunts, no fancy dresses and hats, no family picnics, etc . . . The body of Christ was not gathered in the house of worship as usual.
I could be very easy for us to be discouraged by what has happened and what we have experienced. But, I would like to encourage you to keep the faith. While these are unprecedented times for us, the church of Jesus Christ is very strong. It is often in times of adversity when the church finds its true strength. God uses moments like this to refine and restructure so that the people of God are used as "salt and light." (Matt 5:13)
Here are some things I have witnessed that I wanted to share. It is my hope and prayer that you are encouraged during this time in what God is doing at TPC:
▪ The Easter sermon was viewed over 103 times by Monday morning. There were 73 views by 12:08 on Sunday. The gospel is going out.
▪ Communications between members has increased more than ever. I am receiving many reports of people checking and praying with one another.
▪ Volunteers have stepped up to accomplish the work necessary to carry on the work of building God's Kingdom.
▪ Prayer has become a central focus for the members of TPC.
▪ I received encouragement from many of you through phone calls, e-mails, text messages, etc . . .
I could say much more. When we look at this, however, we should see a couple of things. First, that the church is not about a building or location. We have not gathered in weeks. Yet, ministry is happening in ways that are unconventional and new. This shows us that the church of Jesus is about people serving one another, and not about the walls in which they serve.
Secondly, we see that God sustains his people in ways we could not expect. We are not in new territory. The church, at various times throughout history, has been kept from gathering for worship. It has often been challenged to compromise whom it worshipped. Yet, in our simple inconvenience, God is still working. He is sustaining his church in ways we may not even know or see.
So, I share these things in hopes to encourage you all. Let us be "salt and light" by proclaiming the great work that God is doing in His church amid the adverse conditions.
Stay Encouraged!
Pastor Hank
Glorify, Grow & Go
Our address is: 607 Jackson St, Thomson, GA 30824, USA