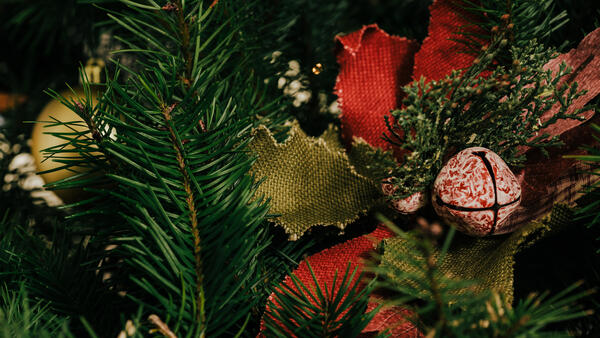 TCC Newsletter
December 2021
Operation Christmas Child!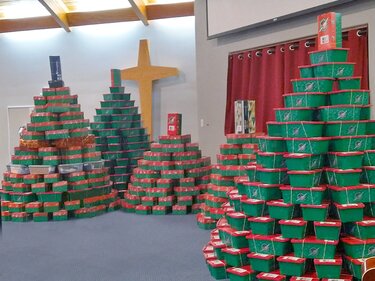 Through God's good favor and grace, He accepted your prayers and donations, multiplied them, and caused them to overflow. The result of this abundance is 918 Shoeboxes filled and ready to go with shipping costs covered. Wow! That's 918 children who will be learning of or being reminded of the Good News of the Gospel of Christ because of your generosity. And, based on the estimation that each box impacts 7-10 people, that multiplication is even more staggering. That means that these 918 Shoeboxes will directly share God's love with approximately 6,000 to 9,000 people. What an impact this will have on the Kingdom of Heaven!!!
Thank you to all who donated a dollar, a minute of your time, or an offered prayer. These Shoeboxes could not have happened without you.
We've shared before about what a community project this truly is and how some years we've seen up to 12 different churches represented in some way in this Operation Christmas Child project through TCC. This year alone we had involvement from at least nine local congregations of differing denominations. Every year we have friends and family participate who have no home church or who don't even consider themselves Christians. We all work together to touch the lives of people who desperately need a physical gift on their journey to accept The Greatest Gift.
With that in mind, it seems a good time to announce that changes are coming to this ministry beginning this month. These changes were mentioned during our Shoebox dedication last month, but maybe a few more details are in order or maybe you weren't there for this announcement. Instead of focusing on Shoeboxes directly through TCC, we will shift our focus to the newly launched Salem Area Community packing party sponsored by Samaritan's Purse and their Greater Salem Area Team. This Team oversees all of Marion and Polk counties in their Shoebox efforts. We were blessed with good results back in August when this Team from the Greater Salem Area hosted the first annual Community packing party and we are full of optimism and hope for future annual events.
It may sound like a big change, but things will pretty much look and run the same as always. You can still contribute to the "Item of the Month." Everyone who has been knitting, crocheting, or sewing to provide us with wonderful handmade items are still encouraged to do so. You will still be able to donate financially anytime you wish. You may still donate to help with a portion of the $9 per box shipping costs if that's how you choose to participate. There will still be a Packing Party for you to attend and you will still be able to enjoy the hands-on experience.
There will be two significant differences as we make these changes. The first is that TCC staff will be relieved of the need to find good, safe, dry storage in the TCC building for our growing inventory throughout each year. This has become a bigger issue as this project has grown. We appreciate the sacrifices that have been made to accommodate our requests for extra storage as God has continually provided more than we could ever imagine.
The second change will be that we may not host a Shoebox Packing Party on TCC premises, so we may not have the Shoeboxes on stage on dedication Sunday each year. We will continue to work with TCC staff and leadership to come up with a plan to acknowledge God's goodness and your dedication and support of this ministry during National Collection Week. We will also do our best to keep you all informed of upcoming events, number of Shoeboxes completed, etc.
We really appreciate this TCC family who accepted and embraced this ministry when it was introduced to you almost 25 years ago (with seven boxes filled) and who still support it so well today. During these years, you have helped fill and ship over 6,000 Shoeboxes, which multiplies out to an estimated 42,000 to 60,000 lives being reached for Christ. We pray that your love and care for the unreached people of the world will continue to shine through in support of these Simple Gifts.
- - Ann Stoker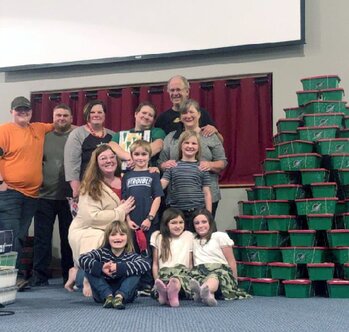 Many thanks to Ann Stoker and her family!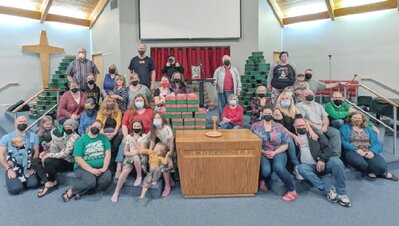 Many thanks to all those who helped pack shoeboxes!

As I look back over 2021, I have to be honest: it didn't go the way I expected. So many things have changed, and many of those were according to plan: the changes to our staff and the amendments to our bylaws were all part of the "strategic goals" we set for 2021. The changing COVID-19 situation, however, was not. There was a point during this year when I thought that fall 2021 was going to be a big launch point for us to have all of our ministries back at full blast because the COVID-19 danger had passed. And then came the Delta variant, and the regulations came back and took the wind out of my sails. There was a point in September when I was really discou-raged.
And yet, about three months later, I look back over the year and I see that God is at work, even when things didn't go according to my plans. I suddenly realized last week that, as of this winter, we have officially accomplished all the transition goals the elders and I set when I started here three years ago! Most of that work has been behind the scenes, but the result is that we have a leadership and ministry structure that is strong and ready to take on the mission of the church. We also have a congregation (that's you!) who are flexible, dedicated and patient. The truth is, we are in a really good place, and we have been incredibly blessed by God during this season.
As we head toward 2022, I don't know what it's going to look like. But I do know that our God is good and he has a plan for this church to build his kingdom here in Turner. I am so excited to be on that mission with you, and to find out what's in store for us next year! Until then, may you and your family have a blessed Advent and a Merry Christmas!
Celebrating Christmas at TCC!

Christmas Caroling
Sunday, December 12th • 6:30 pm
Everyone is invited to meet together at Turner Retirement Homes (parking lot at 1st & Boise Streets) to spread Christmas cheer!
Blue Christmas Service
Sunday, December 19th • 3:00 pm
This is a special Christmas service for those who have a difficult time feeling joyful this season. If you have undergone a difficult loss, transition, or life change, the church cares about you and invites you to a special time of worship and encouragement.
There will also be a Blue Christmas Service at Turner
Retirement Homes on December 21st at 3:00 pm.
Christmas Eve Candlelight Services
Friday, December 24th
3:00 pm and 6:00 pm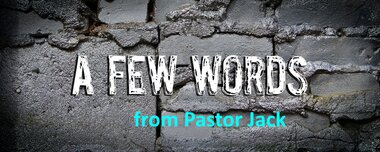 If you've read my articles before, you have probably heard me mention how I like racing. Having the freedom to write about anything can be difficult. Finding topics to discuss can be difficult as well. When I can discuss anything, I am often left with some of subjects I think of often. As I was going through some of the items taking up space in my mind, two things in specific showed up: Formula 1 (a top racing series) and the letter of James. I believe there is a subject within James that Formula 1 exemplifies well, and it exemplifies this subject well in a negative way.
Formula 1 costs A LOT of money. The cars themselves, the drivers, the employees, transporting the cars and employees from country to country, and so much more, costs a lot of money. One aspect of Formula 1 that fans have to get comfortable with is the idea of a drastic difference in budgets for the teams. The same is true for MLB baseball and entire movies have been made on the subject (Moneyball). However, while the difference between the first and last MLB team budget is 165 million dollars, the difference between the first and last F1 team budget is a whopping 310 million dollars. Both are huge numbers but the actual difference between first and last in F1 is greater than the amount of payroll of the highest paid MLB team of 2019; the Boston Red Sox (229 million).
When I think over the subjects in James, favoritism comes to mind. In chapter two of James, it is clearly laid out that we should not show favoritism towards those who are rich or look nice in the church. I acknowledge that neither the richest nor the "poorest" F1 teams are actually poor. But this budget difference throughout many years of the sport has led to those rich teams winning often and winning big, while the small teams struggle to keep the doors open. It has created a world where you can buy success. I still love the sport, but I also know this is something that has significant effects on the sport. I'd say that it is a bit unfair. It creates an uneven playing field, and this uneven playing field seems to be why some dislike or even avoid joining the sport.
Where am I going with all of this? As I write this during the week of thanksgiving, I am thankful that there is not an uneven playing field with Jesus. God has made it clear that we ought to treat all people with the same respect no matter who they are. We are to love others no matter their situation because God loves His children. The frustration I feel with the uneven playing field in F1, I don't feel in my faith. I am glad that is the case, and I am glad the rich don't receive special privileges from God. I am glad that we don't buy our faith. I am glad that Jesus loves me just as much as the next guy. I am also glad that Jesus loves the next guy just as much as me. I feel I need to remember that Jesus loves others just as much as he loves me. I need to remember that more than I do. I need to remember that there isn't an uneven playing field in the eyes of Jesus. But I also need to remember that, here in the States, I am privileged, and I need to use that privilege to love others with the love of Jesus. I also believe we need to be vigilant in how we are treating people in the church as the church. Are we showing favoritism? Because we shouldn't be. In our goal and our efforts to reflect Christ, we should be treating all people with love no matter who they are, where they come from, or how much money they have.
"My brothers and sisters, believers in our glorious
Lord Jesus Christ must not show favoritism."
James 2:1

My mother loves Christmas. The month of December was always filled with the special Christmas books, Christmas decorations, Christmas toys, Christmas stuffed animals and Christmas cookies. All except the latter would be brought down from the attic with great fanfare. It would take at least two days to set up the house and I would thrill as my favorite things appeared.
The nativity set we had was perfect for a little girl. I had permission to play with it to my hearts content-and the baby Jesus was removable. I could take him from the manger and slip him into my pocket. Jesus could be with me while I played with my Christmas toys or read my favorite Christmas books.
As a single adult it's been hard to cultivate the magical feeling that Christmas brought me as a child. Most of the homes I've lived in have never had the finances or inclination to deck out for the holidays. Like me, most of my friends are stretched thin buying presents for family members and so we don't often exchange gifts. I own no Christmas books, and I am often a guest on Christmas day, working to find joy in the things that are important to others.
But the Jesus I loved as a child is the same yesterday, today and forever. That's no small thing.
I spent one Christmas season in Scotland, far from my family. And Jesus was the same.
I spent one Christmas angry at a dear family member, because I felt pushed to the side. Jesus was the same.
I spent one Christmas having my parents as guests. I made breakfast and we drank coffee and sat cozily on the couch chatting. Jesus was the same.
Despite the festive holiday movies and the "Christmas Spirit" people talk about, the emotions and thoughts of the season seem to be a mixed bag for most. It's a season of grief as we miss those who have passed on, moved away, or whom we're in broken relationship with. It's a season of stress as we worry over finances, or present choices, or holiday plans, or too-full schedules or expectations regarding food, cooking, decorating, volunteering, or giving. It's a season of disappointment as plans fall through or relatives fight, or people don't behave the way we want them to.
And in the midst and at the center of all of this, Jesus is the same. He holds us the same way. He invites us to stillness the same way. He asks us to take him with us wherever we go-a Jesus in our pocket, and our hearts, and guiding our thoughts as we make those hard financial choices, as we say 'yes' and as we say 'no' and as we let go of expectations and allow people to be, and to be loved.
1 Thessalonians 5:16-18 reminds us, "Rejoice always, pray continually, give thanks in all circumstances; for this is God's will for you in Christ Jesus."
Brother and sisters of Turner Christian Church, that would be my prayer for each of you this Christmas season: Rejoice, pray, and give thanks. Jesus is the same. And what could be better than that?
―Pastor Rachel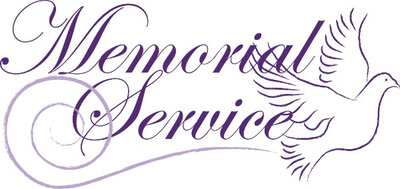 Leo Woodruff passed away and went home to the Lord on October 31, 2021. A Memorial Service will held at TCC on December 11, 2021 at 1:00 pm.
Robert Warrick passed away and went home to the Lord on November 5, 2021. The family is planning a Memorial Service to be held after the first of the year. The time and date will be announced in Faithlife and the church bulletin.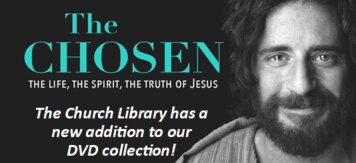 We have recently acquired a copy of season 1 & 2 of the series The Chosen. It is a series on the life of Jesus through the eyes of those who interacted with Him. It is done very well and worth seeing. So check out our library for this new item and see all of the other titles we have in our DVDs. Remember, we have something for everyone, from "littles" to "oldsters."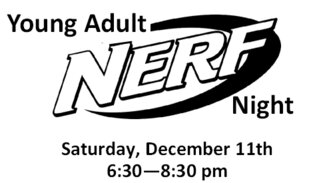 All young adults are invited to come out for an evening of fun and fellowship. Contact Pastor Jack for more information.

This podcast is a ministry of Turner Christian Church, designed to help our congregation take their faith and spiritual growth beyond Sunday and into every day of the week and every part of their lives. Each week the ministers of TCC will talk about their response to the weekly service, and then dig deeper into Scripture passages, conversations and practices that help us to grow further in our faith in God and love for him and his people. Join us! You can access theses podcasts at www.anchor.fm/turnerchristianchurch or on the church website (new program each Thursday).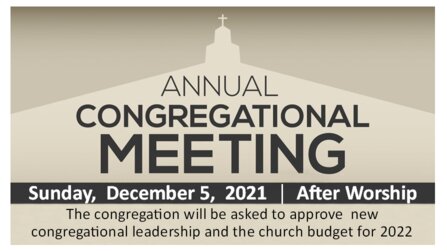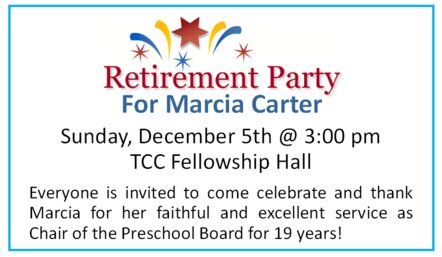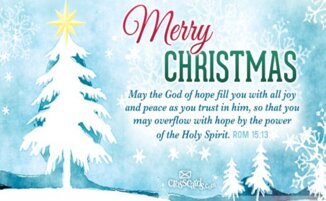 Connect, Grow, Serve, SHARE.
Our address is: 7871 Marion Road SE