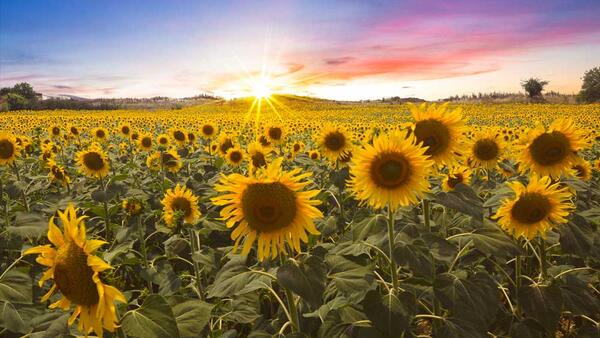 TCC AUGUST NEWSLETTER

It's hard to say goodbye. July has been a month of goodbyes—the Jessups, the Leith-Rosses, the Hagedoorns, and now Pastor Jack. I first met Jack when he was a counselor at a summer camp I was directing in Eastern Oregon. We had a lot of fun that week, and obviously he made a good impression because I made sure to contact him about coming to Turner when he was a senior at Boise Bible College. We officially called Jack in January of 2020—before COVID—but he joined our staff in May, when we were right in the middle of it. I remember installing him as Associate Minister in the field beside the church—everyone was in their cars, and afterward, as they left, Jack gave them all high-fives with a fake hand stuck in a pool noodle. What strange times!
Pastor Jack came along just when we needed him. I remember how relieved I was to have another person to manage the new livestreaming equipment upstairs, so I didn't have to run up and down those stairs in the middle of the service! Jack also formed really strong, genuine connections with youth in the congregation, and helped us get things back on track when we were finally able to reopen. Since then Jack has continued to be an incredibly valuable member of our pastoral staff—he brought a personality and wisdom that was different from me (and from Rachel, when she joined the team). I am genuinely sad to see him go.
What's next for Jack? You'll have to ask him, but as a congregation we wish him well, we bless him and we thank God for the time he was part of our staff. What's next for the staff? As you may or may not have already seen, we are now searching for a worship minister—someone who can oversee our worship services, lead our praise team, and coordinate our Sunday morning volunteers. Please pray for our search, as you pray for Jack in his transition.
The 22-23 school year looks to be a unique, challenging, and exciting one. Casey and I are expecting #3 (Margaret Joanna) on October 2nd. We are also presiding over the 2023 Northwest Christian Convention next June. We will also be launching into our first school year without any COVID restrictions, and hoping to build on the momentum we have to get things back into full swing. There is no telling how long it will take for us to find a worship minister, so we are heading into this year less than full strength. This means that we are going to need some help from the congregation to make sure all of our goals are met this year. Here are the best ways you can help:
· Pray! Pray for a new worship minister, pray for our pastoral staff,
and pray for our volunteers.
· Consider becoming a youth volunteer! Jack has been a great
part of our youth ministry, but now Rachel has no other adults
regularly involved in youth group. She could use more people,
especially men, who are willing to invest in teenagers.
· Join our welcome/security team! We need people who would
be willing to serve as greeters to welcome people as the arrive at
church, to help them check in their children, and to walk the
building during the service to check doors.
· Keep praying!
Even as I'm sad to see Jack go, I am excited about what God has in store for us this coming year. I hope you're excited too, and I hope you're able to get involved!
Stay healthy, and stay hopeful!
_____________________________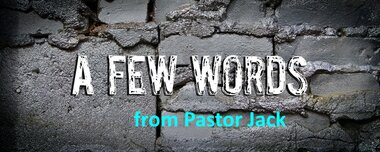 Every month for my time here at Turner Christian Church, Jerry would remind me that it was time to write an article for the newsletter. I would then begin the process of procrastinating to the last day or so before he needed it, thinking of what to write, and finally deciding to not write about that topic and write about something else.
As I look back on some of the articles I have written, I am reminded of how much thought, time, and effort went into these articles. Reflecting on this isn't me attempting to gain kudos from you… instead, it is me dedicating an important final newsletter article to offering my gratitude for you and to saying goodbye.
I am immensely grateful for my time spent with you here at Turner Christian Church. I came straight from Bible College and, in many ways, experienced many of the aspects of ministry for the first time here with you. I developed relationships with many of you that I will cherish eternally and look forward to maintaining and continuing those relationships. I am thankful for a healthy place to grow and develop as a person, minister, and Christ follower.
Ministry in the midst of Covid-19 was always changing, challenging, and frustrating at times. Beginning ministry during this time was something that I wasn't really prepared for. I mean, how could I be prepared for it? While I knew I would experience firsts for myself personally, I had no idea I would also be having first experiences similar to people who had been in the ministry for decades. I learned a lot about myself, the world, and the church during this time and was able to learn from and alongside some wonderful people who I felt supported by.
Overall, I am so grateful for all of you. I will remember my time here fondly and with good memories. I thank you all for how you have cared for me and given me grace. I would like to thank so many people personally for all you have done for me. I wish you all the best and will continue to pray for you. For one last time, stay healthy and stay hopeful. Thank you.
_____________________________

About Swimming!
A memory popped into my mind of a few years ago, and a trip to Hawaii. A group of us were enjoying ourselves on a calm snorkeling beach when I had the bright idea of trying to swim out, following the line of the jetty. I wanted to see how far I could get. As I chatted with the group about swimming out, one of the girls, to my annoyance, asked to join me.
We swam. We swam out past the gentle waves, and out past our friends snorkeling. We swam until our friends were a speck in the distance. We swam about halfway down the length of the jetty when I started to get tired. We swam further. I finally stopped, realizing I needed to turn around, and my companion said, "I can't go any further."
"Yeah," I said, "It's time to turn around.
"No, Rachel," she said, "I can't go any further."
Everything in my body tensed. "Rachel," she said. "I think I'm about to have a panic attack."
She got herself on her back, floating and taking deep slow breaths, and I tried to think. We were too far out for anyone to hear us yell, or notice me making a commotion. Even if I could be successful at that, it had seemed that I was the best swimmer in the group and due to our location and lack of cell reception a professional rescue could be a long time coming. I also thought leaving her to go for help could induce a full-blown panic attack on her part that could end in drowning. I decided my best choice was to try and get us both back to shore-together.
We used a combination of me dragging her while she floated, and her kicking when she felt like she could. It was long and slow. My body ached, my lungs felt exhausted and more than once I thought, "God, are we going to make it?"
By the time we were within earshot of our friends I had no energy to call for help-everything was going to just keeping us afloat and moving in the water. I hit sand and collapsed, my legs jelly, my body shaking, and my nerves frazzled.
After my friend had recovered, she started telling everyone that I had saved her-but I knew the truth: I had put her in danger. Although an adult (barely), she was younger than me and an inexperienced swimmer. It had been my bravado and arrogance that pushed me to the limits of my own endurance before turning around. It had been my lack of patience and my annoyance at having company that had kept me from checking in on her.
So why do I tell you this story-a story that by the grace of God did not end in tragedy?
It is the same bravado, arrogance, impatience and frustration that sometimes keeps me from healthy engagement in Christian community the way God asks me to. Like an errant swimmer, I can find myself in deep water when I ignore the encouragement, conviction and support that the bride of Christ provides. We aren't supposed to do this life alone, and the reality is that we can't. When we push beyond the boundaries of what God has provided for us, when we go way out on our own, we can find ourselves in sketchy and dangerous places-spiritually, emotionally, mentally, physically. And, to a sometimes worse degree, when we head off in wild directions alone, we can sometimes take the more vulnerable with us, people following our headstrong lead.
Though the bride of Christ is filled with messy people, it is the safe sand here on Earth, built on the rock that is Jesus Christ.
How are you doing these days? Are you on safe sand, or are you way out in the water, looking back at the specks of people, unsure how you're going to get back to shore? Even if your lungs hurt, and you feel like you might not make it, I want to remind you that Jesus can hold you up, and carry you back to his people. Trust in Him, and, as Dory says, "Just keep swimming."
And if you safe sand, how can you encourage those around you today? In what ways can you build others up, reminding them that they are exactly where they need to be?
May you be encouraged as you live for Him today.
"He died for us so that, whether we are awake or asleep, we may live together with him. 11 Therefore encourage one another and build each other up, just as in fact you are doing." 1 Thessalonians 5:10-11
_____________________________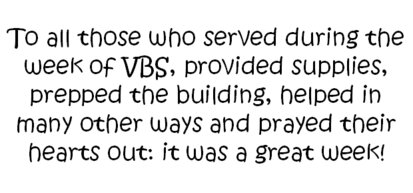 _____________________________

For All Nursery, Jr Worship,
Family Ministry and Kid's Club Volunteers


5:30―8:00 pm on Friday August 19th
10:00 am―6:30 pm on August 20th
It starts Friday night with a kick-off dinner at 5:30 pm and will be a weekend of worship, connecting, trainings, and brainstorming with the separate ministry groups. This is a way we can really encourage one another, and start off strong next Fall, as we look over curriculum, scheduling and leadership. A more detailed schedule will be emailed closer to the event.
Coffee, Lunch and Dinner will be served on Saturday.
_____________________________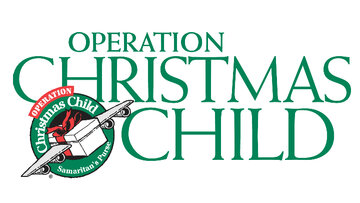 Good News! Great Joy! God is doing great things for Operation Christmas Child and it is such a blessing to see His hand at work. However, as our Community Packing Party quickly approaches, one of our biggest needs is to have all of you prayer warriors at work. Please pray for all of our church and community volunteers, not just for the Packing Party, but also beyond, as Shoebox season is right on it's heels.
We are so appreciative of the support that this TCC church family continues to offer to the Shoebox ministry. Your contributions have helped provide 1200 pencil pouches filled with much needed school supplies. Your support of and through VBS provided 1252 boxes of crayons and 236 notebooks. Your willingness to knit, crochet, sew, and shop will bless so many children with warm scarves and hats, as well as fun toys to play with and blankets for their new little cuddlies like stuffed animals and dolls. Each small item is a huge blessing.
There are still many items needed for our Greater Salem Area Community Packing Party. We especially need washcloths! Many of these items will be purchased in bulk for better deals, so financial donations are probably the most practical help at this point. Donations for the $10 per box shipping & resource costs would also be beneficial.
You are all invited to join us at Salem Evangelical Church on Sunday, August 21 at 2:00 pm to help us fill 1200 Shoeboxes. This is a great time to Connect with other brothers and sisters in Christ who have a common goal of taking the Gospel to the ends of the earth.
Thank you so much for your wonderful support and involvement. Thank you for your prayers.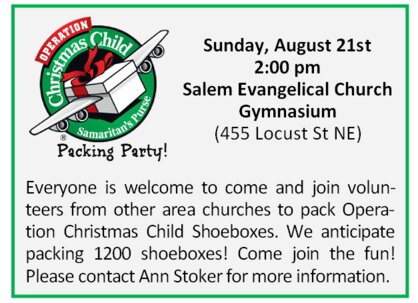 _____________________________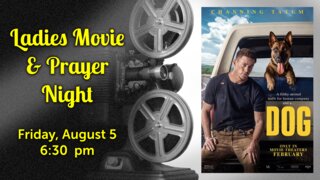 All Ladies Invited for an
Evening of Fun, Fellowship and Prayer!
We will watch "Dog" and then we will share in a time of fellowship and prayer. "Dog" follows the misadventures of former Army Rangers Briggs and Lulu (a Belgian Malinois dog). They drive each other crazy, but let down their guards enough to have a fighting chance of finding happiness.
Bring a friend and a snack to share!
_____________________________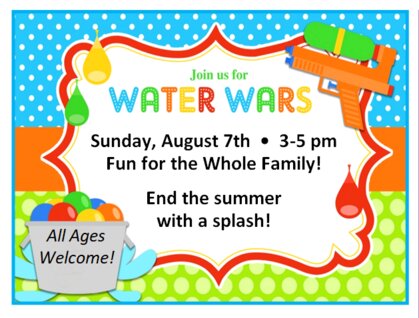 _____________________________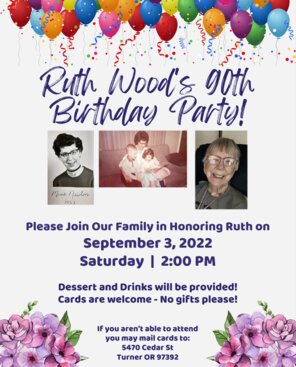 _____________________________

Wow! Summer really is flying by!! We have been busy all month getting watering systems enhanced and making sure all our beans, cucumbers, squash, pumpkins and corn are set and well tended, as well as tomatoes, onions,, roots,, and watermelon in the inner areas. New hands have come to help and we want to acknowledge all their hours of help, as well as our steadfast leaders and ongoing volunteers. Big thanks to you all!!
As fall and school loom in the near future, we are also happy to announce to our community that we will be offering a Pumpkin Patch and Corn Maze for families to visit for Halloween!!
Check in with us on facebook or at our email :
turnercomgarden@gmail.com
_____________________________
Our address is: 7871 Marion Rd SE, Turner, OR 97392, USA