TCC NEWSLETTER

Let's talk about evangelism! This summer our sermon series focused on the things that happen inside the church on a Sunday morning. This fall, we're going to focus on what happens the other 165 hours of the week! Our Sunday gatherings are important—essential—to who are as Christians and as a congregation. But our Sunday gatherings are valuable precisely because what happens in our services has the power to spread out into our homes, communities, and the world. Jesus didn't recruit 12 disciples so they could have closed meetings and watch the world burn around them—he went out and interacted with people, met them on the streets, ate in their homes, helped them in their suffering, and changed their worlds. This is the ministry we are called to continue, and the example we are called to follow.
This is why our new fall sermon series, "Eating with Jesus," is going to focus on the ministry of Jesus—specifically the way he ministered through meals. We're going to look at every meal Jesus ate with others in the Gospel of Luke and see what they teach us about the heart of God—about who he wants at his table, and why.
We are also going to launch a Sunday class called "Evangelism 101." This class will be focused on discussing and practicing the best ways to share faith without feeling like a salesperson. If evangelism makes you feel uncomfortable, then this class is for you—because it makes me uncomfortable too! We're going to work together to figure out how we can best reach the people in our lives and community.
I should also say that we have another excellent class on the book of Revelation, taught by Frank Loyd and Gary Tiffin. I highly recommend this class, and don't worry—if you're torn between the two, we will make sure there's another chance to take the evangelism class!
I hope you are as excited about the fall as I am. Good things are happening here at Turner Christian Church, and I am so glad to be part of them with you. God bless!
_____________________________

About My Uncle!
My uncle (my mom's brother) is one of my favorite people on the planet. As a literal toga-wearing long-haired hippie in college he inadvertently found himself on a weekend Christian retreat and encountered Christ. He came back from the weekend on fire for Jesus, adding a Bible to his ensemble. The toga and the hair took a while to go away, but his passion for Christ was immediate.
When my dad started attending college-after my uncle had graduated-stories of the toga Christian were everywhere on campus. No one had ever encountered such a dramatic conversion.
But things in my uncle's life tend to be dramatic. As an undergrad he flooded a dorm basement with some friends so that his water polo team could play some indoor jungle ball. While pastoring a church in Scotland he once threw a football the length of the Cathedral as a sermon illustration-to the absolute shock of his Scottish parishioners ("Aye and we remembered that sermon"). At a good 6'3 height, he eagerly gets on the floor to cuddle puppies and to play with small children. As often the tallest man in the room, I've never seen him try to shrink. He is delightfully, and joyfully himself. I was once with him on a long walk, when he suddenly had the urge to praise our Savior. "Sing with me Rachel!" he said as his rich baritone burst into a hymn. I have also seen him boldly proclaim his faith in other ways, always deeply concerned and interested in the lives of those who meets. Strangers can quickly become friends, and friends can be told about Jesus.
When I was about twelve, and a bit self-righteous, I remember going on a walk with my uncle and bringing up a theological matter that was deeply concerning to my young mind. He did not dismiss me. He pondered carefully what I had to say, and offered up kindness and thoughtfulness in response, gently pointing me to a passage of scripture and speaking with Love about who God is.
When my uncle was working, his official title was Reverend Dr. I don't think that title does him justice. I think "disciple" is a higher praise. He loves Jesus and he loves others. Though his life had held many painful moments, his faith has held true.
My uncle has affected my life deeply because he loves Jesus. More important than our natural family relationship is our belonging to the family of God. The people who have affected your walk with Christ most may or may not be relations, and may or may not throw footballs during sermons, flood basements, or burst into song on a whim. Instead, they have probably been delightfully themselves, made in Christ's image, whether the kind of human devoted to quiet service, or the kind of human with a crowd-drawing laugh.
Today, I hope you take a moment right now, and spend time thanking God for those who have guided your journey and pointed you towards our Savior. Then take some time and seriously ponder who God is asking you to disciple right now. Whether age 12, 35, or 52, everyone needs guidance from older believers in the faith, investing deeply in them. Who can you be intentionally investing in?
Paul's says to his "true son" in the faith, Timothy:
"I have been reminded of your sincere faith, which first lived in your grandmother Lois and in your mother Eunice and I am persuaded, now lives in you also. For this reason I remind you to fan into flame the gift of God, which is in you through the laying on of my hands. For God did not give us a spirit of timidity, but a
spirit of power, of love and of self-discipline."
_____________________________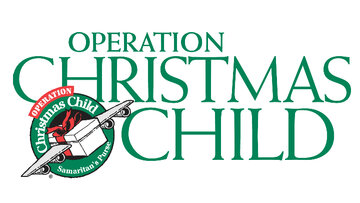 Good News. Great Joy.
To the Ends of the Earth. A Simple Gift.
You've probably heard all these expressions at some point when reading articles or hearing information about Operation Christmas Child. All of these expressions so accurately describe the mission and ministry of our little Shoeboxes.
The volunteers of the Greater Salem Area Team were so humbled and excited to be a part of filling 1200 Shoeboxes on August 21. This special event was meant to not only fill Shoeboxes, but to inspire and encourage others to catch the vision of this life changing ministry.
On a more personal note to you is the reminder that the Team who hosted the Community Packing Party had only a small part in its success. Obviously the biggest praise goes to our Father who provides all good things. However, He also uses ordinary people like us to accomplish extraordinary things, and this TCC family is proof of that. You gave so much to this Community effort that, combined with other generous donations, we not only filled 1200 Shoeboxes, but we also came away with excess inventory. (More on that later.)
Thank you again for the blessing of your prayers, finances, VBS crayon participation, knitting, crocheting, sewing, and shopping. You support this ministry so wonderfully and it will be so great to share in hearing all of the Shoebox recipients' stories up in Heaven some day.
And now for more on that excess inventory. Since we do have a good amount of Shoebox items remaining in storage, we're thinking we'll go ahead and have a packing party at TCC in November, as usual. It will be on a much smaller scale than the last few years, and will kind of be a continuation of the Community Packing Party we just completed.
If you are one of our gracious supporters who looks forward to these ministry opportunities each year, please continue watching and listening for more information as November approaches.
―Ann Stoker
_____________________________

We were blessed by the many ways Grace used her skills and talents to glorify God and serve the TCC congregation. She will be beginning her senior year at Bushnell University in Eugene, Oregon this month.
_____________________________

Nancy Menken, Carol Schaudt's mother, passed away peacefully in her sleep and went home to the Lord on June 29th.
_____________________________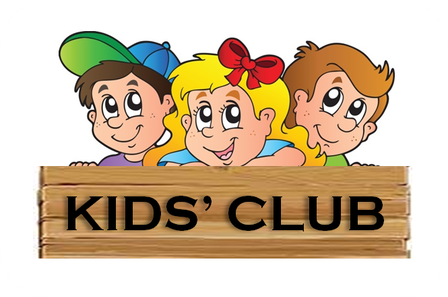 Groups for Kids!
4 years old – 2nd Grade
&
3rd – 5th Grade
(begins September 18)
Each group meets on the 1st & 3rd Sunday
of the month from 6:00—7:30 pm
Vicky Remy, Kris Jakubowski, Melissa Braun
and Marcia Carter serve as leaders
(Nursery Care is also available these evenings)
_____________________________

Youth Group
Sundays at 6:00 pm
All youth, grades 6-12, are invited for study, fellowship and fun each Sunday evening at 6:00 pm, beginning September 11th. Rachel White leads this group.
_____________________________

The Parent's Group is starting up again on September 11th!
Parents with children 18 and under are invited! On the first and third Sundays of the month children will be in Kid's Club, Youth Group and Nursery. On the other Sunday evenings, families will meet together as a group. Please contact Matt or Casey Holmes if you are interested in joining this group.
_____________________________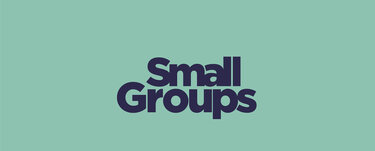 Wednesday Evening Groups Start on September 7th at 6:00 pm
Adult Sermon-Based Study Group―led by Jerry Carter
Ladies Study Group (Jesus & Women)―led by Kris Jakubowski
Monday Morning Men's Discussion Group at 8:00 am
Led by Frank Loyd (Begins October 3rd)
_____________________________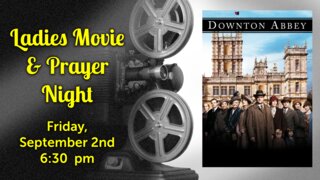 All Ladies Invited for an
Evening of Fun, Fellowship and Prayer!
We will watch "Downton Abbey" and then we will share in a time of fellowship and prayer. "The beloved Crawleys and their intrepid staff prepare for the most important moment of their lives. A royal visit from the king and queen of England soon unleashes a lot of intrigue -- leaving the future of Downton hanging in the balance."
Bring a friend and a snack to share!
_____________________________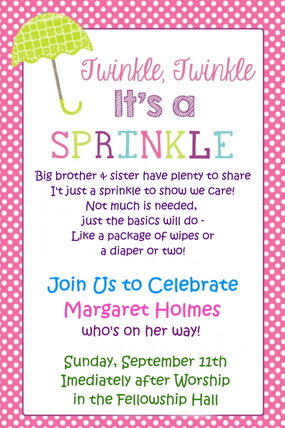 _____________________________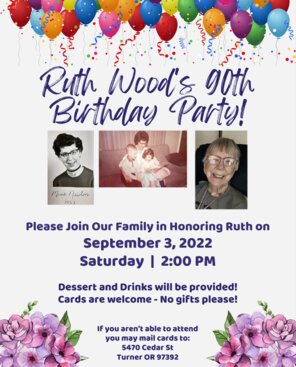 _____________________________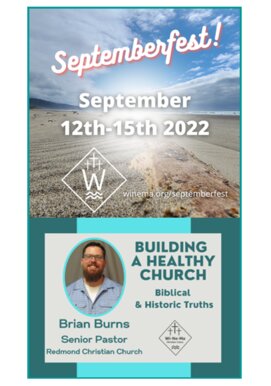 Septemberfest is a time where we get together to relax and have fun, all while growing in our faith. Every year we have a guest speaker, various workshops, and more.
Oh and snacks. We pride ourselves on our snacks.
While Septemberfest is primarily seniors and retirees, we welcome all adults to join us for a wonderful few days!
_____________________________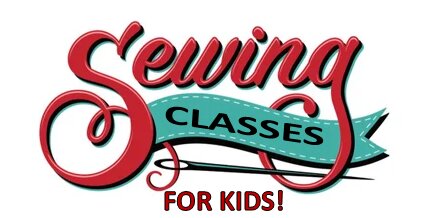 September 24, October 1st & 8th
At 10:00 am
An introductory class for kids age 10-14 at Turner Christian. Fun sewing projects that teach skills and light up the imagination! Registration is limited to 8, so register now! Led by Elaine McNitt and Elizabeth O'Dell .
_____________________________
Connect, Grow, Serve, SHARE.
Our address is: 7871 Marion Rd SE, Turner, OR 97392, USA