Turner Christian Church
December 2022 Newsletter

Casey and I have always tried to involve our children in prayer as much as we can. We have a normal family prayer we say at the dinner table, but we try to have James start it whenever he's willing (Charley isn't quite ready yet). Usually this means singing the doxology (which is a risk, because James can pick some really difficult keys!) but sometimes it involves James making up a prayer of his own. A few days ago James said a prayer that really surprised everyone at the table. He said,
"Dear Father,
Thank you for our blessings.
Help us when we're sick.
Put mud on our eyes when we're blind.
In Jesus' name, Amen."
Now for context: earlier in the day, James had asked me how Jesus healed people, and I told him that Jesus did it lots of different ways--he even spit in the dirt to make mud and put it on the eyes of a blind man! (John 9:6) Evidently that story stuck in James' mind, and so he mentioned it in his prayer.
Here's what I love about having a 3-year-old pray: I certainly know more about that story than James does--but I would never think to turn it into a prayer at the dinner table. I would never think to ask God to heal me when I'm blind. See, my preschool-aged son assumed that blindness is something that happens to all of us, and that when it does we need Jesus to heal us. And he is absolutely right.
Human beings have terrible spiritual eyesight. We are continually developing sight issues: nearsightedness, farsightedness, cataracts, glaucoma. We get focused on ourselves and our own problems, we become blind to the needs of others, we get obsessed with far-away issues and can't see the needs right in front of us. Our problems loom too large in our vision and we forget that God is bigger. And we constantly need Jesus to put mud on our eyes and cure our blindness so we can see the truth.
The Christmas Season is a great time to get your vision checked out. Contrary to popular belief, the values of Christmas are not restricted to one month of the year. Hope, peace, joy and love are supposed to reign every day of the year. That's the whole reason the child was born in the first place! The peace, good will, and generosity that we feel and express this month are meant to be our normal way of living as Christ's people. If we're really seeing the world the way God wants us to see it, then the Christmas season shouldn't be any different from the rest of the year.
So let me encourage you to do a self-assessment of your spiritual vision (as I will be doing myself). When you look around, do you see hope? Do you work for peace? Do you feel joy? Do you love others? Do you see the "Christmas Spirit" (really, the Kingdom of God) all year round? None of us do--not 365 days a year. But each year, with the help of Jesus, we can do better. So as we head into 2023, this is my prayer for all of us:
"Dear Father,
Thank you for our blessings.
Help us when we're sick.
Put mud on our eyes when we're blind.
In Jesus' name, Amen."
_____________________________

About Hope!
Hope is a funny thing. As believers we hope in Jesus, and we hope through Jesus. We rely on and trust in His words, and His promises―the things we cannot see or the things that have not yet come to fruition.
The biggest hope, the real foundation of our hope, is what is declared in the New Testament: the coming of Jesus and the great joy of being with Him forever.
But there are so many other hopes. The transient hopes of this life are things we wish will happen, or that we are praying for versus the confident, assured hope we have in Jesus' return. These are the hopes that come to us in the day-to-day, year-to-year sorrows and dreams, struggles and victories. We hope for salvation for friends and family that don't know Christ, we hope for freedom from addictions and sinful habits for ourselves and others, we hope for dream jobs and dream vacations, we hope to hold babies, or to find Mr./Ms. Right. We hope for more joy, for less stress, for bigger paychecks, for places to call our own, for deeper friendships, or for more quiet time.
We spend a lot of time hoping, as humans. None of the things in the list above are bad things, but some of those hopes are inherently good and godly, and others have the potential to become disordered, and lead us away from God. But how do we discern what hopes to cling to, and what do we do with hopes that could go either way?
I am single, and I have a lot of single girlfriends that are in their 30s. Faithful women, devoted to the Lord. I have listened to a lot of crying over being single. I have listened to some desperate prayers, asking God to take away their desire for a spouse or to provide one. The hope for a Godly man to appear is confusing, and distressing. They cling to the Lord, but the hope does not go away. Sometimes this is because of well-intentioned but misguided fellow believers, who have taught them to expect that a faithful woman will be rewarded with a faithful husband, or insisted that spiritual maturity only occurs in marriage.
Sometimes this is because the desire for a spouse has become an idol, or an obsession, and the woman is convinced that the richness of life will only be found in that desire. Other times I see that same marital hope drive a friend deeper into the arms of Jesus, trusting Him to be their provider, and their comforter, and their source of deepest companionship. Often, it's a complicated mixed bag of all that I just mentioned and more.
As believers, we live alongside the hopes of one another. The way we allow Christ to shape our hopes, and the way we speak into the hopes of our community, affect who we become as a church, and the way we show the kingdom to others. I have sat in so many Bible studies and prayer groups and meetings throughout the years where someone confesses a disordered hope, and people encourage it. Or someone vulnerably shares a hope and people squash it. I have no doubt that I have been guilty of both of those things. As complicated humans, who so often get things wrong, how do we discern well with others which hopes should be continually brought before the Lord, and which hopes need to be let go of?
We first follow in the tenderness of our shepherd, hearing the hearts and hopes of those around us. We then join them in meeting with God in prayer―setting the desire before Him, asking for His will or we speak with them gently, providing wisdom from His word. We remember that we can't promise others healing, or homes, or babies, but we can promise them the real hope of the everlasting Jesus. While other hopes materialized might disappoint, the King of Kings will always be who He says He is and will always fulfill His promises to us.
Consider opening your Bible and meditating on Isaiah 40. What wisdom does God offer you in ordering your hopes around him and gently, lovingly, inviting others to do the same?
May you be blessed by your hope in Him this holiday season.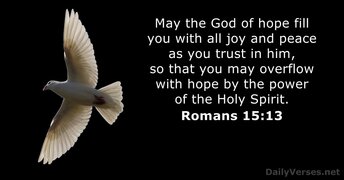 --Rachel
_____________________________

1553 Shoeboxes Were Filled and Sent this Year!
Sometimes a "thank you" seems so inadequate to express the depth of gratitude someone feels. Seeing 1,553 Shoeboxes on the stage on the weekend of November 20 was one of those times. There is no "thank you" big enough to cover the depth of love you showed for God and for people represented by your support of Operation Christmas Child. You gave of your money, your time, your talents, and your prayers and the results of your giving will have eternal effects on thousands of His children, young and old, around the world. So, for lack of words with deeper meaning, I can only offer a simple thank you. You are a blessing.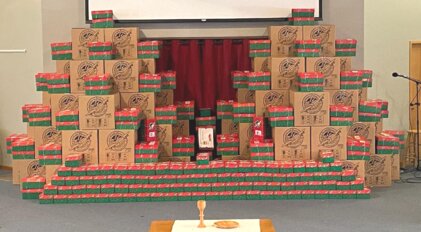 ―Ann Stoker
_____________________________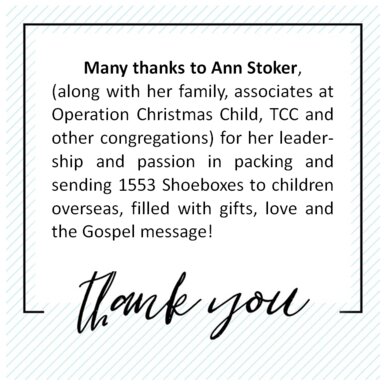 _____________________________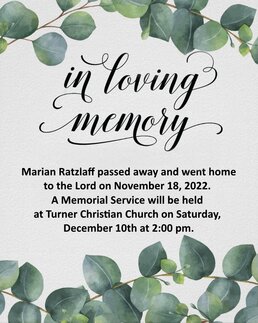 _____________________________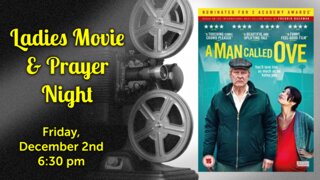 All Ladies are Invited for an
Evening of Fun, Fellowship and Prayer!
We will watch the movie "A Man Called Ove." Ove is the quintessential angry old man next door. An isolated retiree with a short fuse, who spends his days enforcing block association rules that only he cares about, and visiting his wife's grave, Ove has given up on life. After a boisterous young family moves in next door and accidentally flattens Ove's mailbox, an unlikely friendship forms.
After the movie we will share in a time of prayer for our church and community.
Invite a friend to come with you and bring a snack to share!
_____________________________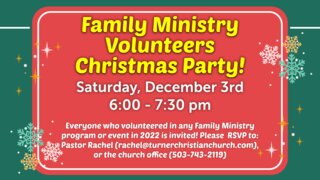 _____________________________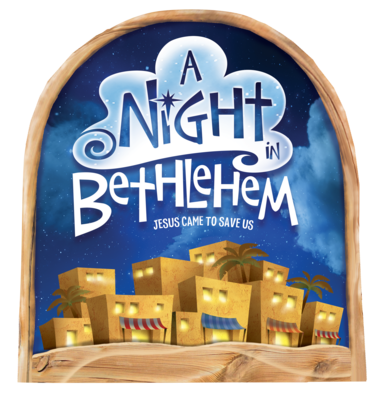 Join us for an amazing night in Bethlehem! Kids and their families will explore the city at the time of Jesus' birth. Through hands-on experiences they'll find out about the most important baby ever - and learn that Jesus came to save us.
_____________________________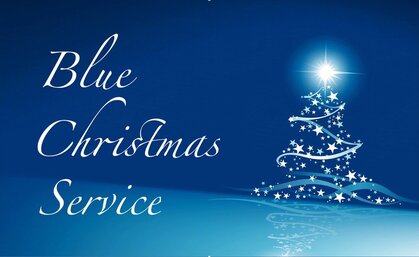 This is a special Christmas service for those who have a difficult time feeling joyful this season. If you have undergone a difficult loss, transition, or life change, the church cares about you and invites you to a special time of worship and encouragement. Nursery care will be provided.
_____________________________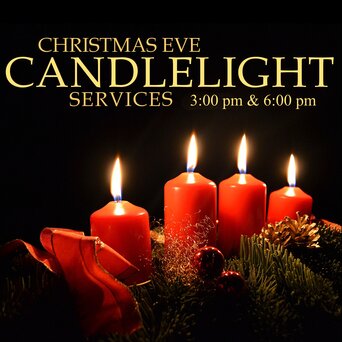 Nursery Care will be available.
_____________________________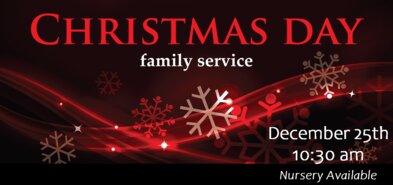 _____________________________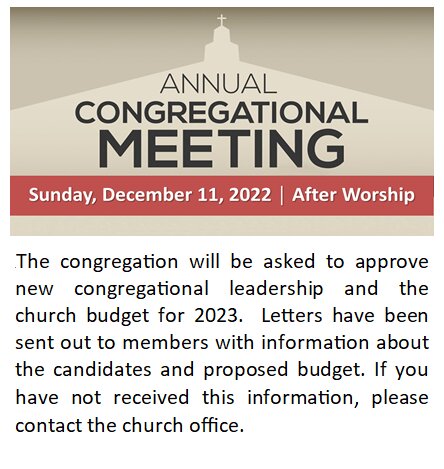 _____________________________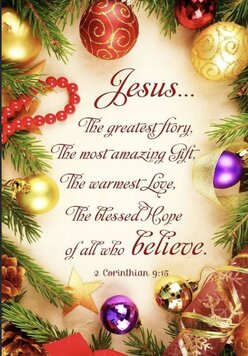 _____________________________
Our address is: 7871 Marion Rd SE, Turner, OR 97392, USA