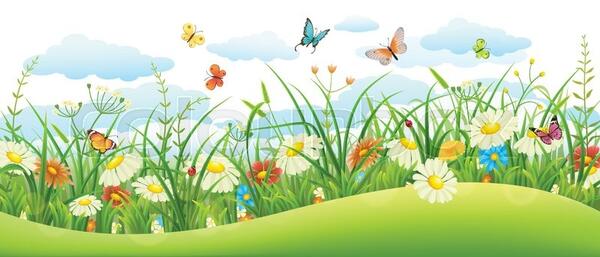 Turner Christian Church
March 2023 Newsletter

This month we enter the season of Lent, a period of 40 days in which we prepare for Easter by dedicating ourselves to repentance, prayer and service. We are also in a year that we have dedicated to loving our neighbors. It seems fitting, then, to take a moment to ask: how can the season of Lent help us love our neighbors?
As I think about it, Lent can be the perfect time for us to dedicate ourselves to loving our neighbors, since every part of Lent points us in that direction. First of all, Lent calls us to repent of our rebellion against God's commands. One of the traditional reasons of Lent is Joel 2:12-13: '"Even now," declares the LORD, "return to me with all your heart, with fasting and weeping and mourning." Rend your heart and not your garments. Return to the LORD your God, for he is gracious and compassionate, slow to anger and abounding in love, and he relents from sending calamity.' (NIV) We are called to rend our hearts, to honestly acknowledge the ways in which we have rebelled against God's commands―the chief of which are to love God and to love your neighbor (Matthew 22:37-40).
Secondly, we are called in this season of Lent to seek reconciliation―first of all, to be reconciled to God, and secondly to be reconciled with each other. The sacrifice of Jesus makes peace possible between God and humanity, but it also makes peace possible between neighbors. Paul writes in Ephesians that "His purpose [in dying on the cross] was to create in himself one new humanity out of the two, thus making peace, and in one body to reconcile both of them to God through the cross, by which he put to death their hostility. (Eph. 2:15-16, NIV). We repent so we can mend relationships. In the season of Lent there is nothing more appropriate than to seek peace and reconciliation with your neighbors.
Finally, Lent calls us to service. There are four traditional types of service in Lent: Fasting, prayer, scripture-reading, and alms-giving. Each of these can play a role in your efforts to love your neighbors. In the case of fasting, for instance, you could choose to fast from something that fills up your schedule. One of the biggest obstacles we face to neighboring is busyness― when do we find the time to love our neighbors? But what if you chose to fast from one of those non-essential things in your schedule―like watching TV? Scrolling through social media? Or what if you fasted from doing those things alone?
As for prayer, it is easy enough to commit to a prayer discipline that focuses on your neighbors--perhaps also commit to talking to your neighbors so you can pray for specific concerns? It can be powerful to neighbors to find out that when you say, "I'll pray for you," you really mean it!
If you want to focus on a scripture-reading discipline, I would encourage you to approach whatever you read with a mindset toward being better equipped to love your neighbors. Every part of scripture helps us to fulfill that command―you just have to watch for it. Maybe you can read through a gospel and watch how Jesus sets the example for loving neighbors!
Finally, alms-giving. This one is a bit trickier, because it's not often you have an opportunity to just give money to your neighbors in a way that is helpful. But there are a couple of ways you could use alms-giving to love your neighbors. On the one hand, you could give alms to a local cause that serves your neighbors. On the other, you could set aside money for the express purpose of spending on your neighbors--perhaps for hosting a meal or game night. When you commit some resources, you can get really creative with how to gather your neighbors together.
As we go through this season of Lent, I hope each of us can take it as an opportunity to focus deeper on this effort to love our neighbors―especially as the weather begins to warm, and more opportunities start to present themselves. I have already started to hear stories from several of you about encounters you've had with neighbors, and I truly believe that there are a lot more awesome moments just waiting to happen!
_____________________________

About Lament!
Lament.
A passionate expression of grief or sorrow.
An outpouring; a guttural acknowledgement of pain.
Lament.
I wasn't familiar with this word growing up. Deep, deep emotions and emotional expression clearly made classmates, church family and friends uncomfortable. I don't remember ever hearing a sermon on lament. For so many Christians, faith means not lamenting. If you trust God, then why are you sad? Pick yourself up, dust yourself off, and move forward.
We miss something deeply important though, about the life of faith, when we take that attitude. Theologian N.T. Wright writes, "Through the Holy Spirit, [Jesus] gives lament to his people, so they can learn to be people who lament with and at the heart of the suffering world's pain. It seems to me that this has always been central to the church's vocation, something we need to relearn in every generation."
"Jesus gives lament to His people". What an uncomfortable thought. In Romans Paul writes about "the whole creation groaning . . . right up to the present time." (8:22). And the creation groans, because of our hope for the future, because of the knowledge that things will be different. And God's Spirit groans too, within us, when we do not even have the words.
As bearers of hope, as "little Christs" walking around the earth, we are given the opportunity to feel deeply and to know that this world is not as it should be. We are witnesses that there is a dissonance between what could have been, what is to come, and the reality of now. And our lament proclaims the truth: we have real relationship with God. We can be that vulnerable because we trust Him to hear and to respond. And though we know not everything will be fixed in this life, we do believe that there is value when we are honest before our king―as individuals and as a community.
In Psalm 25, David writes, "You [God] lay me in the dust of death." (vs. 15b). Even though this is a song, using poetic language, if a friend of mine penned those words I would be concerned. I would be alarmed. Particularly if they were paired with things like, "I am a worm . . . .My heart . . . is melted within me." David laments, and gives his vulnerable writings to the music director, that others can sing these words of deep, deep pain! But he ends his song with words of trust, with words that speak to a confidence of who God is. And perhaps that is what can allow believers to lament so bravely―that we can also say, in the same breath of pain, the certainty of who God is.
I'm still learning about lament. About how to lament well, about how to lament through―to the other side of something painful. About how lament can lead to action. About how lament can lend itself to deeper trust in God.
Are there things in your life you need to lament? Are there circumstances, or sin consequences, or losses, that there aren't even any words for? Start in the Psalms. Or draw wisdom from Jesus on the cross, "My God, my God, why have you forsaken me?" and the joyous hope and the ascension that comes after that deep agony.
Or if there is someone in your life, lamenting deeply, can you walk in that with them? Not around, but through, with the hope and confidence that Jesus is with you, and that it will not always be this way.
No, in all these things we are more than conquerors through him who loved us. For I am convinced that neither death nor life, neither angels nor demons, neither the present nor the future, nor any powers, neither height nor depth, nor anything else in all creation, will be able to separate us from the love of God that is in Christ Jesus our Lord. (Romans 8:37-39)
If your heart is burdened and you need prayer, support or encouragement, please don't hesitate to reach out to the church office or to Pastor Matt and myself.
_____________________________

Happy March, everyone! We can hardly believe how fast the year is progressing. It feels like just yesterday we were doing Advent devotions under our Christmas tree in the preschool. How quickly time flies when you're having fun!
As for February, our month of Outer Space study was an absolute blast. We learned about our Milky Way galaxy and all the planets, stars, and moons that call it home. And perhaps more importantly, we were able to create space to contemplate and wonder at the One who spoke it all into being. There is something especially beautiful about the kind of enthusiasm with which a small child approaches the mysteries of the universe: with limitless questions and capacity for marvel. We pray that in our own contemplation of Yahweh, we are able to marvel at Creation with the enthusiasm of a small child.
One of the highlights of our outer space study was a field trip to the planetarium at Chemeketa Community College. Our students, along with their parents, had the unique experience of seeing the constellations and planets up close. The students had so many lovely (and often unanswerable) questions, and it was a joy to watch their curiosity and wonder play out in real time. Several weeks later, they got to "design" their own planets as part of our classroom curriculum. I am continuously amazed by the way their individual personalities are so effortlessly displayed in their creative efforts. We thank God for young minds which are so eager to follow in the creative footsteps of their heavenly Father.
As we transition into this month's theme of "Under the Sea," our classroom will transform from a star-filled galaxy to an underwater world; complete with fish, seashells, and submarines. We will be studying ocean animals and all those natural elements which are unique to marine life. Late in the month, we will be taking a "day trip" to the Oregon Coast Aquarium to experience the subject of our study firsthand. This will be our first whole-day field trip as a Preschool, and we are incredibly encouraged by the enthusiasm of our parents and families. We pray that the Lord would bless our endeavors, creating space in our adventures for reminders of His presence and love.
Thank you all for continued support and encouragement as we journey on through this school year. What a privilege it is to partner with God in loving and teaching this generation of young people! We pray that His peace would fill our classroom each and every day allowing for that special joy which only He can give.
_____________________________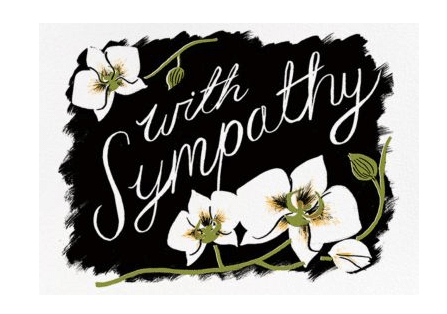 We received word that Merlyn Shields passed away and went home to the Lord several weeks ago. The family is planning a Memorial Service and we will inform the congregation of where and when that information is available.
_____________________________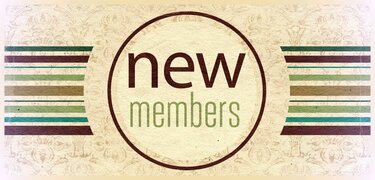 George and Frances Knox transferred their membership to Turner Christian Church on January 29, 2023. They recently moved from Eugene, OR and are part of the TRH community.
_____________________________
Ann Cecil has been hired to serve as our next Church Treasurer. We welcome her to the TCC Staff!


We also want to thank Janie Anglen for her excellent service as our treasurer for the past six years. Janie and Danny are planning a move to North Carolina in the near future.
_____________________________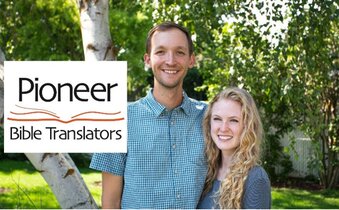 Katie, Eden, Silas
Meet Our New Missionaries
Silas and Katie Moe
Pioneer Bible Translators, North Africa
TCC has started providing prayer and financial support for the Moe family! More information about the Moes is posted on the bulletin board outside the fellowship hall.
_____________________________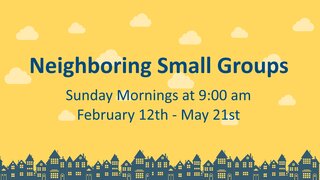 Each group will be reading and discussing two books: The Art of Neighboring by Jay Pathak and David Runyon and Placed for a Purpose by Chris & Elizabeth McKinney. You can sign up (Hi School-Adults) for a group and receive books in the church office.
Kids are also included in our upcoming focus on loving our neighbors! They will follow the same topics as adults, but at an age-appropriate level. Younger ones will learn through story, crafts and play. Older kids will learn through discussion, activities and games.
Group A: Pre-K ― 3rd Grade Group B: 4th ― 8th Grades
Please contact Pastor Rachel
_____________________________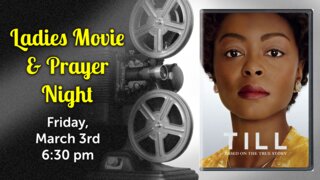 All Ladies Are Invited
To An Evening of Fun, Fellowship and Prayer!
We will watch the movie "Till" Based on the true story of Mamie Till Mobley's relentless pursuit of justice for her 14 year old son, Emmett Till, who, in 1955, was brutally lynched while visiting his cousins in Mississippi. In Mamie's journey of grief turned to action, we see the power of a mother's ability to change the world.
After the movie we will share in a time of prayer for our church and community. Invite a friend to come with you and bring a snack to share!
_____________________________
Jammie-Jam is a Team Photo Scavenger Hunt happening on March 4th, from 1-2:30 PM. Teams of 4 or more will load up into their vehicles and go around Turner taking pictures of them trying to complete silly tasks (i.e. giving group high-fives, standing on one foot, etc.).
Catch One? It's also a pajama contest! Wear your fuzziest, silliest, or cuddliest pajamas and compete for a prize.
Catch Two? There's a time limit and a photo limit. As you try to combine as many tasks into as few photos the silliness starts!
After the hunt is over we will all return to the church to laugh at the funniest photos, give out awards, and eat some cookies! This is a fun afternoon event for the WHOLE church! Hope you all can come!
Questions? Contact Pastor Rachel. If you have a team already (4 or more people + a vehicle + a smartphone to take pictures) sign-up on the TEAM sign-up sheet in the church lobby. If you need a team, sign up on the individual sheet
in the lobby!
Let us know if you have a vehicle, or a smartphone, or will just be bringing your awesome, pajama-wearing self!
_____________________________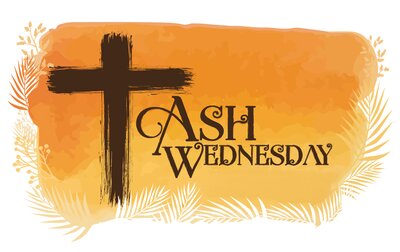 Due to inclement weather we had had to cancel our
Ash Wednesday Service
last month and we have rescheduled it for:
March 8, 2023
5:00 pm―Soup & Bread Supper
6:00 pm―Ash Wednesday Service
Everyone is invited to come together for a time of
Reflection, Repentance and Reconciliation
_____________________________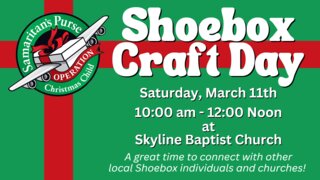 Please contact Ann Stoker
or the church office for more information!
_____________________________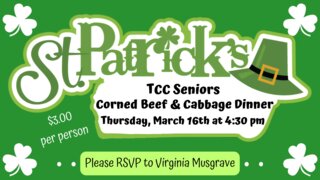 Don't forget to wear something green!!
_____________________________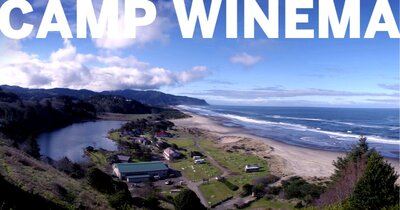 Wi-Ne-Ma Christian Camp
2023 Summer Youth Camps
1st Junior Week • June 25―July 1
1st Middle School Week • July 9―15
1st High School Week • July 16―22
First Chance (3rd & 4th Grade) • July 23―26
2nd High School Week • August 6-12
2nd Middle School Week • August 13-19
2nd Junior Week • August 20-26
For information and registration:
https://www.winema.org/summerschedule.html
Camp scholarships are available―
Contact the church office for information!
______________________
Camp Winema Work Opportunities!
Join Our Summer Team!
Mid-June through September 5th (flexible)
Work Opportunities:
Kitchen, Housekeeping, Maintenance, Lifeguard
Benefits:
Amazing Location (Oregon Coast), Good Pay,
Meals, Housing, A Great Team!
More information at:
https://www.winema.org/employment.html
 _____________________________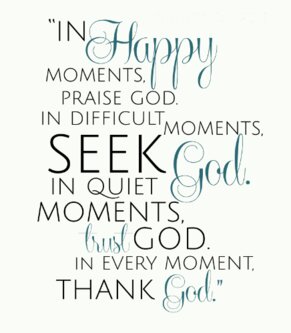 _____________________________
Our address is: 7871 Marion Rd SE, Turner, OR 97392, USA