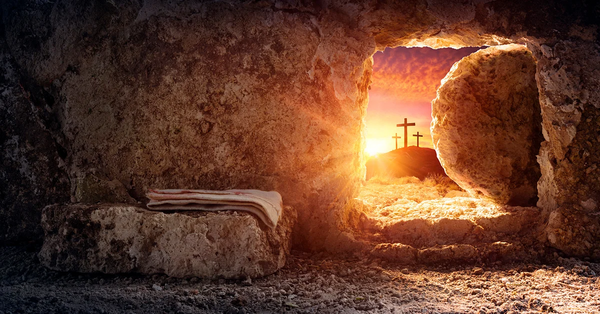 Turner Christian Church
April 2023 Newsletter

I've been reading a lot about death recently. As a pastor I've been around a lot of people who are near death, and I've worked with a lot of grieving families, but the death of my brother at 39 brought death home in a way it never had before. I've suddenly become aware of the strange attitude our culture has built up about death. Likely some of you are already a bit uncomfortable with the fact that I'm talking about death so directly--maybe you're beginning to worry that I'm becoming a bit morbid in my grief. That's a unique aspect of our society: we've adopted a strict code of silence regarding death. We avoid the words "die" and "death." We hide death in hospice homes and hospitals. These are trends I was already aware of. But our avoidance of death goes farther than that. In our quest to avoid death, we try to keep any sign of decay or even failure out of our view. "Listen to Americans greet each other," Arthur McGill writes in Death and Life: An American Theology. "'How are you?' 'Fine… fine… fine.' The question and answer are always affirmative…. We are expected… to relate to one another only with the assurance that our pains and inadequacies, that the shadows of death in us are no more than passing accidents, that each of us already possesses resources for every contingency." What he's saying is that we Americans are expected to act like we're always "fine," because we want to fool ourselves into thinking that "fine" is normal, and experiencing pain, loss or failure is an exception--something that all of us can avoid.
Of course, this goes against everything scripture teaches us, and yet our churches often buy into this cultural of avoiding death. In The Slavery of Death, Richard Beck writes, "Vast portions of American Christianity are aimed at propping up the illusion, giving religious sanction to American death avoidance. We see this in the triumphalism within many sectors of Christianity--the almost manic optimism of church culture that cannot admit any hint of debility, disease, death, or decay. These churches are filled with smiling cheerful people who respond with "Fine!" to any inquiry regarding their social, financial, emotional, physical, or spiritual well-being." One of the dangers of sinking into our culture's avoid-ance of death, according to Beck, is that "Church members become too afraid to show each other their weakness, brokenness, failure, and vulnerability." In short, we don't feel like we can be honest with each other.
This bothers me. If you cannot be honest with your church, where can you be honest? If you can't admit that life is hard with your Christian family, when can you admit that it's hard? And if we are focused on pretending that everything is fine, how will we see the real need in our neighbors who are definitely not fine? That's not the kind of church I want us to be, because that is not a Gospel church--that is not an Easter church. The Gospel does not say, "Everything is fine and everyone is fine!" The Gospel doesn't even say, "Things used to be bad, but everyone is fine now!" The Gospel says, "Everything will be made right. You will cry, but the tears will be wiped away. You will be hurt, but the wounds will be healed. You will die--but Jesus will raise you to eternal life!"
So let me lead by example. I confess, I am not fine. I am mourning my brother. I am stressed about getting ready for Easter and leading our neighboring initiative, all while preparing for this summer's Northwest Christian Convention. I am worn down by three kids, two ER visits and at least one existential crisis. I am having a hard year. But let me be clear: I am not complaining. In the midst of all of all of this, God has blessed me with an incredible wife, beautiful children, an amazing staff and church, everything I could ask for to get me through. Most of all, he has sent his Son to conquer death so that I can face this life with hope and a certainty that everything will be made new. Now, with whatever authority I may hold as the senior minister, I hereby grant you permission not to be fine. You can be honest about your struggles, disappointments and failures. They do not discredit your faith or disprove the Gospel--they demonstrate the exact reason why Jesus came, and they provide us opportunities to be Jesus to each other.
As spring brings renewed life to our neighborhoods, and as we celebrate the resurrection of Jesus, remember: things don't have to be fine, because one day that will be completely renewed!
_____________________________

About Men!
Now that I have your attention, please bear with me!
I am single and in my early 30's. The reality is that most of my 20s were focused on things besides pursuing a relationship. I am grateful for the experiences I had and the incredible, faith-building Christian friendships I have developed. And honestly I am not sure if God is going to write marriage and children into my story. I'm very open to it, but like all of us, I want my life to serve God, and sometimes God keeps some of his people single.
Are your eyes glazed over yet? Or is advice on the tip of your tongue?
My life probably looks very different than your life. And when people interact who have substantial life differences they often respond in one of two ways: they are bored and uninterested in the other person's journey or, they give advice and input that would guide the person to build a life that looks more like theirs. We are all (strongly including myself here) very good at being uncomfortable with our differences.
One of the graces of my own journey is that my very job requires me to serve people who have gone on a different life path: my primary role is to serve families with children. I listen to stories about school plays and couples nights. I hear about in-laws, and school bullies. I spend time with stay-at-home moms and working moms. And if we are not specifically talking about the truth of God, my primary role in those adult conversations is to listen, and to reflect (because, let's be honest, no one needs the childless, single woman to be giving child-rearing advice).
What would it look like to spend intentional time with someone from church who is very different than you? Maybe a different place of life or maybe a life full of choices that you might not have made. And not to correct them, to advise them, or to change them, but to be with them. To express curiosity and wonder at their experiences. To ask about their rhythms and habits. To know them and to be okay with the differences. And yes, we need to convict and encourage one another. We need to sharpen one another. We need to stir one another up for love and good works. But if we first take time to hear their heart and share their journey, we are more likely to be invited to speak into their lives in ways that make a difference.
So this is my challenge:
Who don't you know at church? Who lives a different life than you? Can you ask them for coffee, or have them over, or chat with them after service one day? What would it be like to show genuine curiosity and interest in their life? Ask God that He might give you boldness to connect with someone new and patience to listen to their story.
_____________________________

As I write this, all our preschool families are off on various adventures and "stay-cations" as we enjoy our week long spring break. By the time we hit this week, we were all very much ready for some well-earned rest! The first half of our spring semester was busy, busy, busy. Our students have been absolute troopers as they enthusiastically tackled everything we had for them; art projects, science experiments, nature walks, and more! You can imagine that they (and their teachers) welcome the opportunity to take it easy for a few days before diving back in. As our students and their families enjoy this week away from the normal routine, we pray that they are able to experience true rest and recuperation.
In March, our curriculum and activities revolved around the theme of "Under the Sea." The students blew us away with their ability to memorize the names of a great many sea creatures…and facts about them too! Every student had the opportunity to make an ocean diorama, complete with sand and shells and fish that they watercolor painted. They turned out so well! The highlight of the month, however, was our day trip to the Oregon Coast Aquarium on the last day before spring break. We enjoyed a (mostly) sunny and uneventful day! It was such a joy to see the preschool students come face to face with so many of the sea creatures we had been studying all month. And it was such a blessing to provide parents with an opportunity to fellowship together. As we thank God for such happy memories, we are re-minded of the joy and laughter we find in community.
As we come back from our spring break, our April focuses are pretty singular: celebrating both the Resurrection of Christ and the advent of spring! One of my favorite teaching moments comes during this time. During Holy Week, we endeavor to nurture a space where young students can interact with both the grief and the joy that we find in the story of Christ. There is something truly remarkable about experiencing the miracle of Resurrection Sunday through the eyes of a child. As we enter Holy Week, we pray that our students will listen to the story of God with wide eyes and open hearts. May the love of Jesus permeate our classroom this week more than ever!
And lastly, we look forward to seeing spring come to life all around us as the month unfolds. Our students will learn about the five senses and the life cycles of butterflies as we patiently wait for our potted sunflowers to grow! We will go on nature walks to "investigate" to see whether or not spring is coming, searching for new growth and young life. Our Easter study contains much language surrounding new life and hope, laying the groundwork for our search for spring. We pray that our students will discover a connection between the miracle of Resurrection and the beauty we see in the natural world around us. Behold, He is making all things new!
_____________________________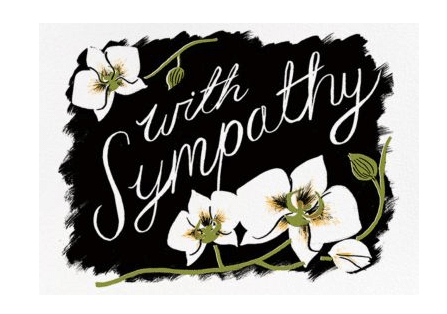 A Memorial Service for Merlyn Shields will be held at Turner Christian Church on Friday April 28, 2023 at 3:30 pm.
_____________________________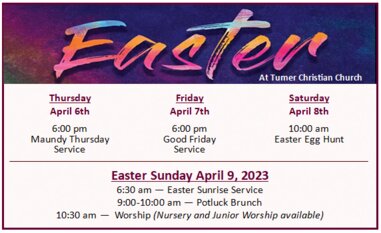 Saturday, April 8th at 10:00 am
Please continue to bring bags of miniature candy for the egg hunt and deposit them in the boxes in the foyer or in the church office by April 5th! We're planning on a big turnout!
There are still opportunities to help by filling the eggs with candy on April 6th at 9:00 am, set-up and hiding eggs in the fields on April 8th at 9:00 am, and being greeters and overseeing an age group as children hunt eggs. Please contact Pastor Rachel if you are interested in helping!

Easter Sunday • 9:00-10:00 am
Everyone is invited!
It's a great way to celebrate Easter as a family!
Some suggestions for food items you can bring:
Fruit, Cheese Plate, Salads, Breads
Pastries, Cakes, Pies and Other Desserts
Egg Casseroles, Quiches, Ham, Etc.
Tableware and drinks will be provided
 _____________________________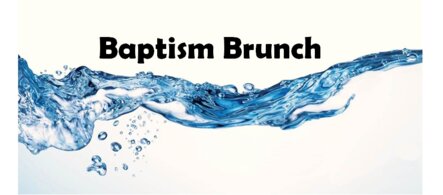 Saturday, April 1, 2023
For kids considering or curious about baptism, put our upcoming Baptism Brunch on your schedule! At the brunch, we will talk about what baptism is, why we do it, and how to make that decision. Children are encouraged to attend with a parent or guardian.
_____________________________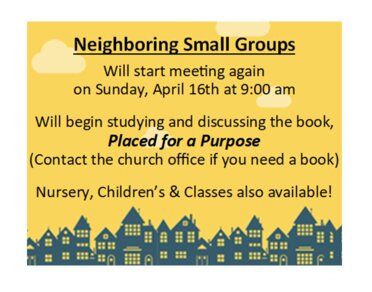 _____________________________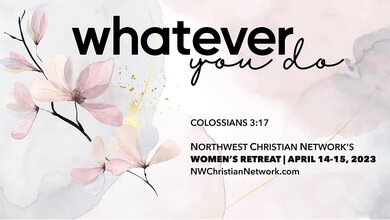 Information Brochures and Registration Forms
are available in the foyer and church office
_____________________________

Pacific Northwest Scholarship Dinner
at Turner Christian Church
Leroy Lawson, Guest Speaker
Sunday, April 23, 2023
5:00 pm
$8.00 (pay at door)
Featuring
Virginia's "Famous Potato and Salad Bar"
Please RSVP by calling the church office
or by contacting David Moore
_____________________________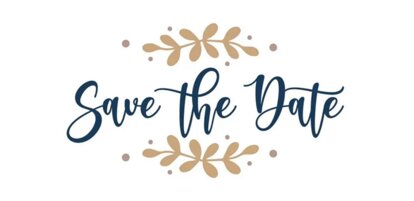 Family Ministry Meeting
For All Nursery, Jr. Worship, Kid's Club
and Youth Group Volunteers
Saturday, April 29, 2023
Details of the meeting will be announced
In the near future
TCC Vacation Bible School
has been scheduled for the mornings of July 25-29 (Tues—Sat)
Seniorfest! - May 18, 2023
Special guest speaker, Alan Dunbar will be exploring the theme, "Now, Then." The Workshop Leader, Doug Priest, will explore "Experiencing a Bird's Eye View of the Bible."
Seniorfest is one great day of celebrating, worship, workshops and encouragement. There is no age limit. All are welcome!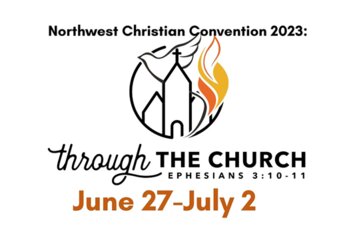 _____________________________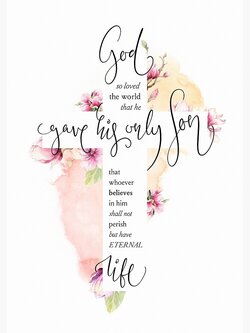 _____________________________
Our address is: 7871 Marion Rd SE, Turner, OR 97392, USA