NOVEMBER 12TH, 2018
Dear Church, Blessings to you on the start of a new week! This email highlights events taking place at Two Rivers.
PRAYER & PRAISE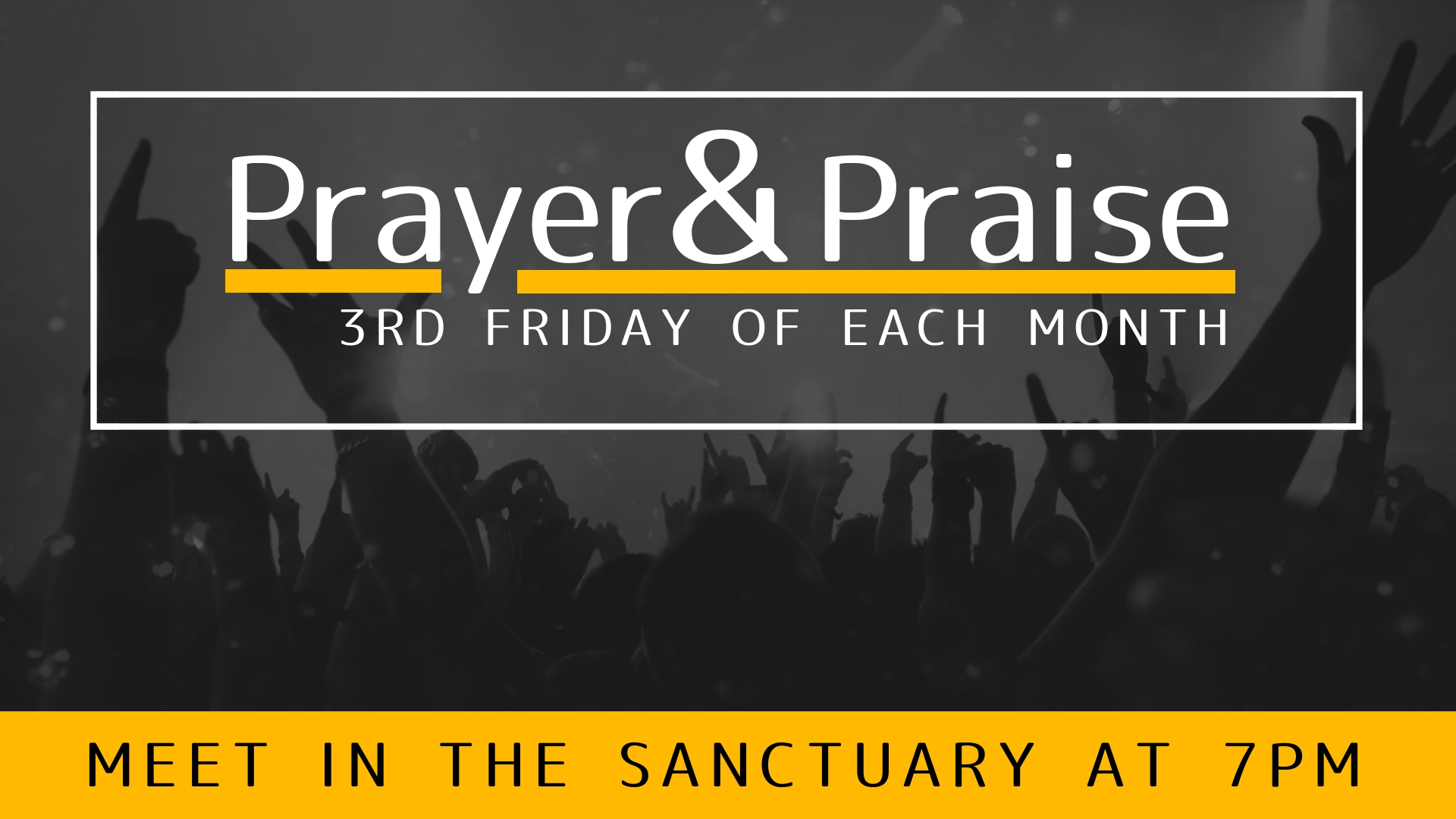 JOIN US THIS FRIDAY FOR WORSHIP! MEET US AT 7PM IN THE SANCTUARY.
PROPHETIC APPOINTMENTS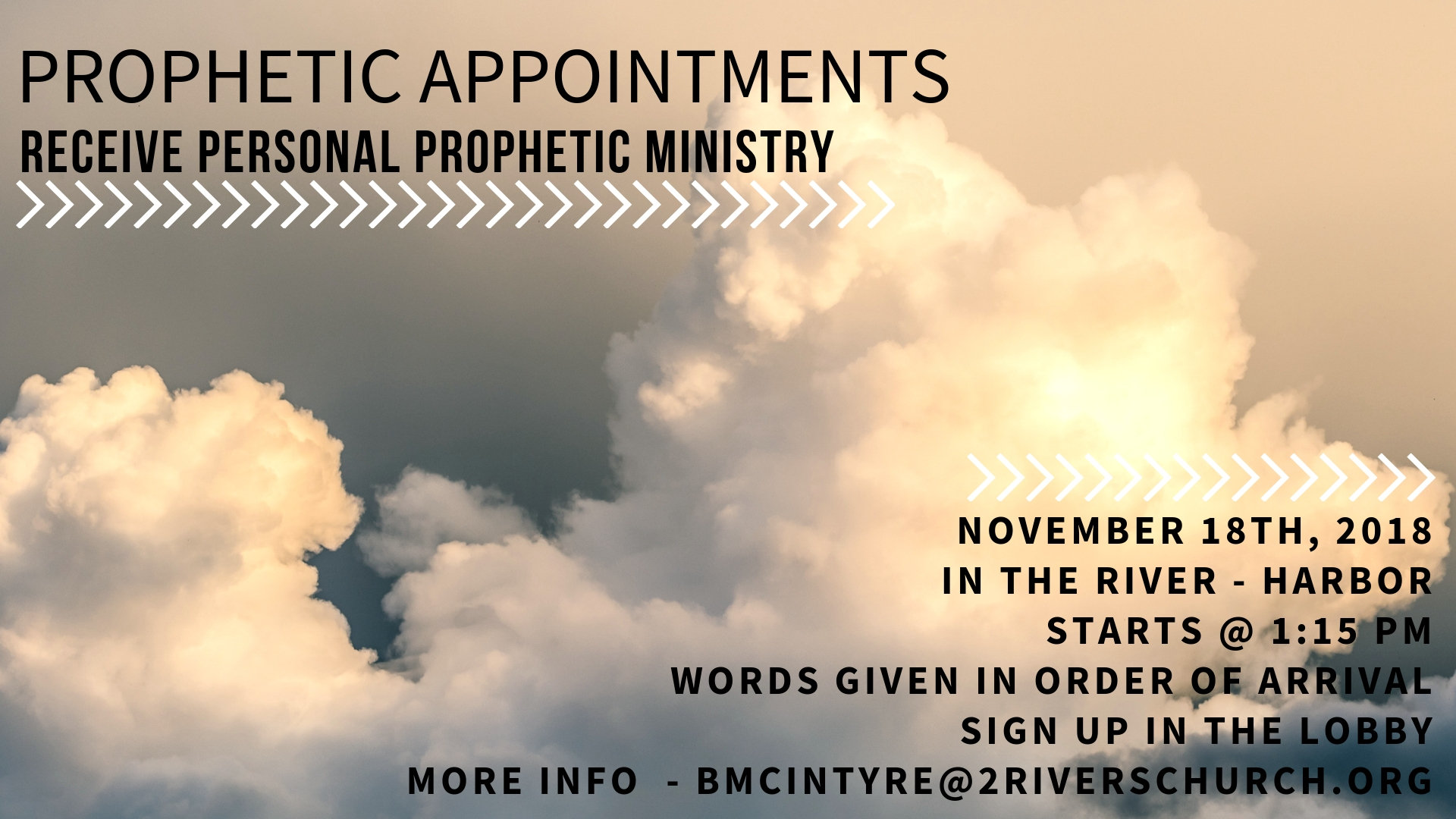 RECEIVE PERSONAL PROPHETIC MINISTRY ON SUNDAY NOVEMBER 18TH. MEET IN THE RIVER - HARBOR AT 1:15 PM. WORDS WILL BE GIVEN IN ORDER OF ARRIVAL.
CHRISTMAS TEA IS SOLD OUT!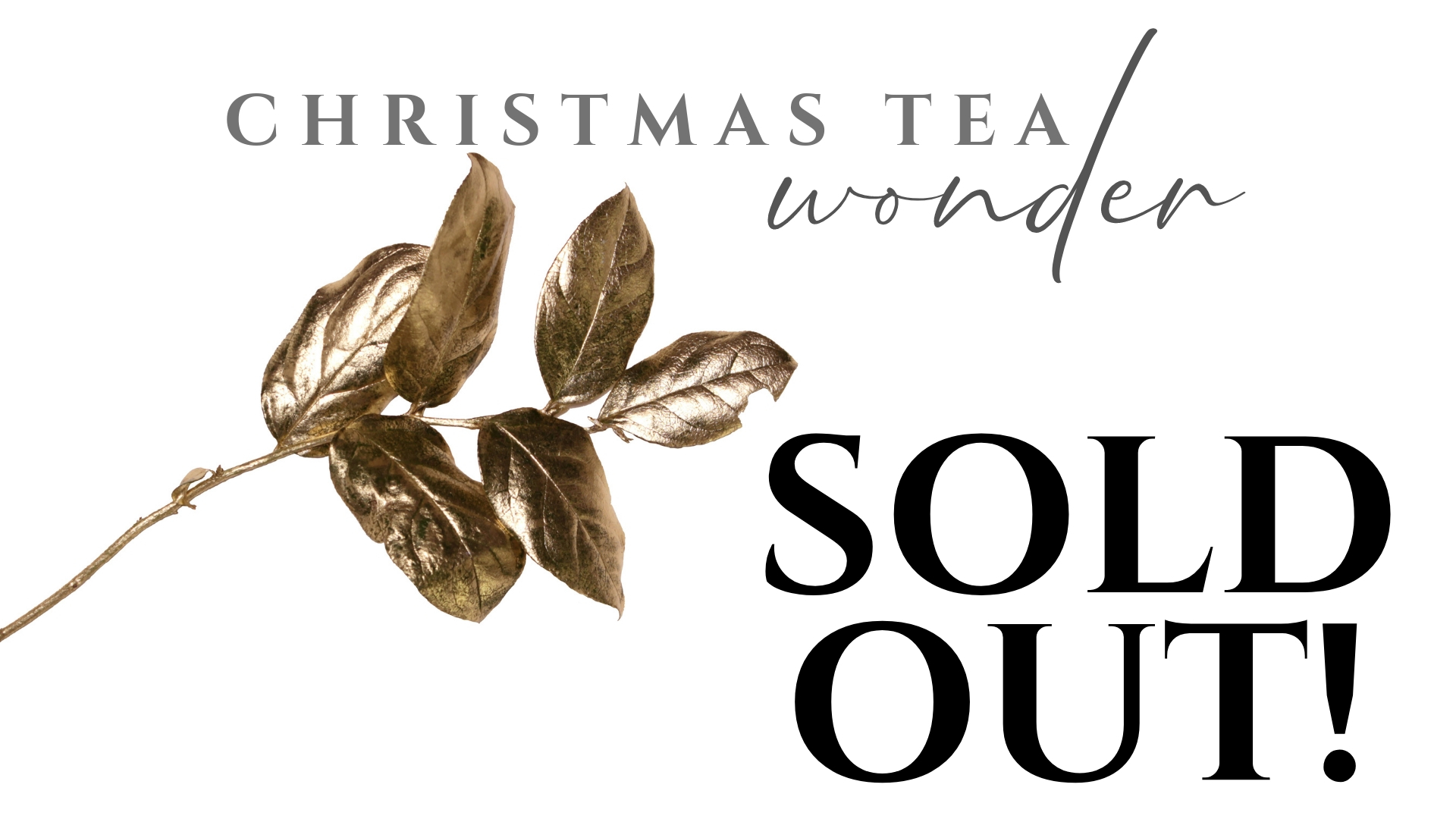 PARENTING & TECHNOLOGY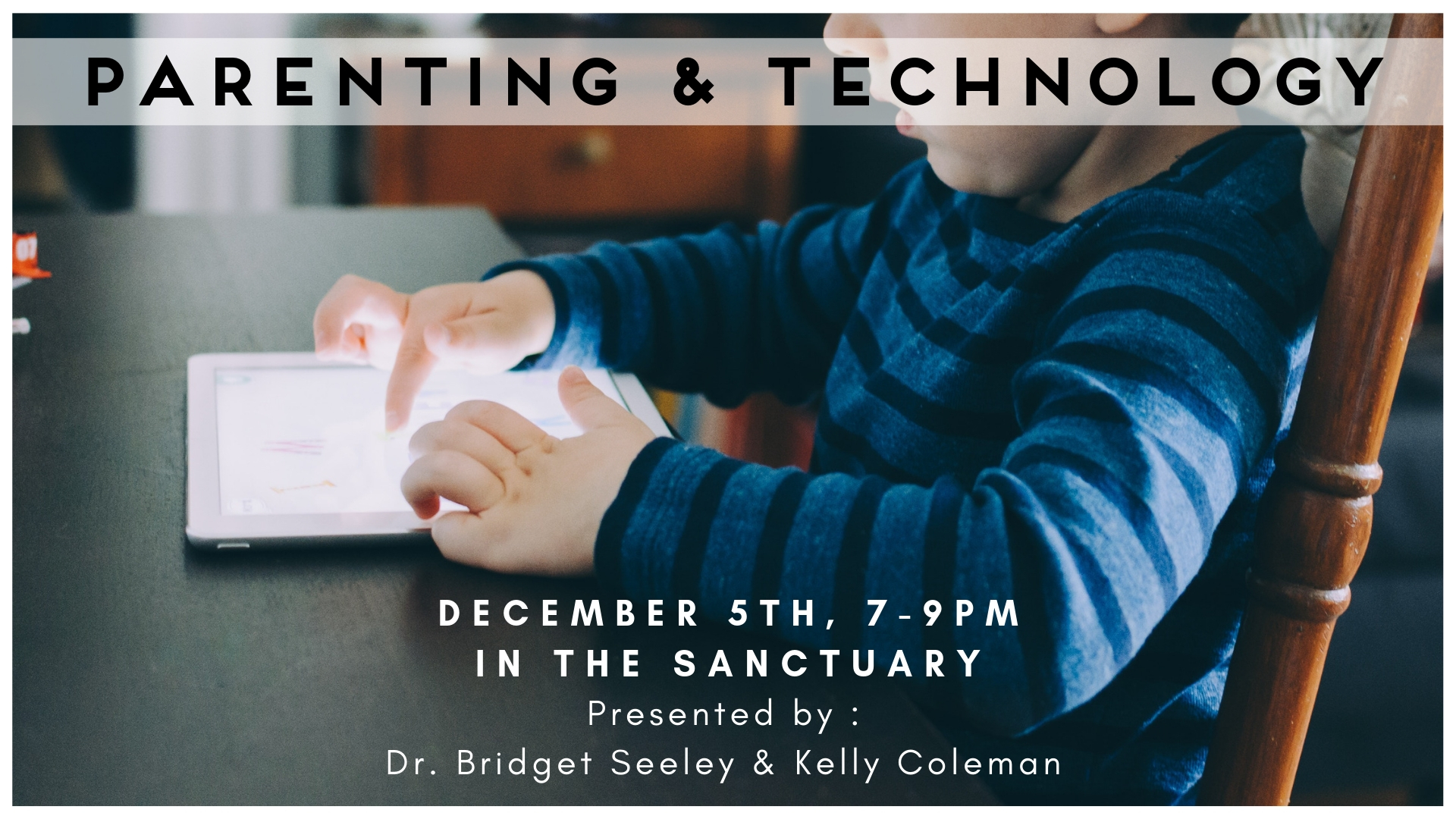 LEARN ABOUT PARENTING AND TECHNOLOGY ON DECEMBER 5TH, 7-9PM IN THE SANCTUARY. DR. BRIDGET SEELEY & KELLY COLEMAN WILL DISCUSS THE CURRENT RESEARCH ON CHILDREN AND TECHNOLOGY. TOPICS COVERED INCLUDE: what kids today are doing online, the effects of technology on the developing brain, and practical tips for keeping children safe online. CHILDCARE WILL BE PROVIDED TO THOSE WHO SIGN UP
SEATTLE BIBLE COLLEGE INFO MEETING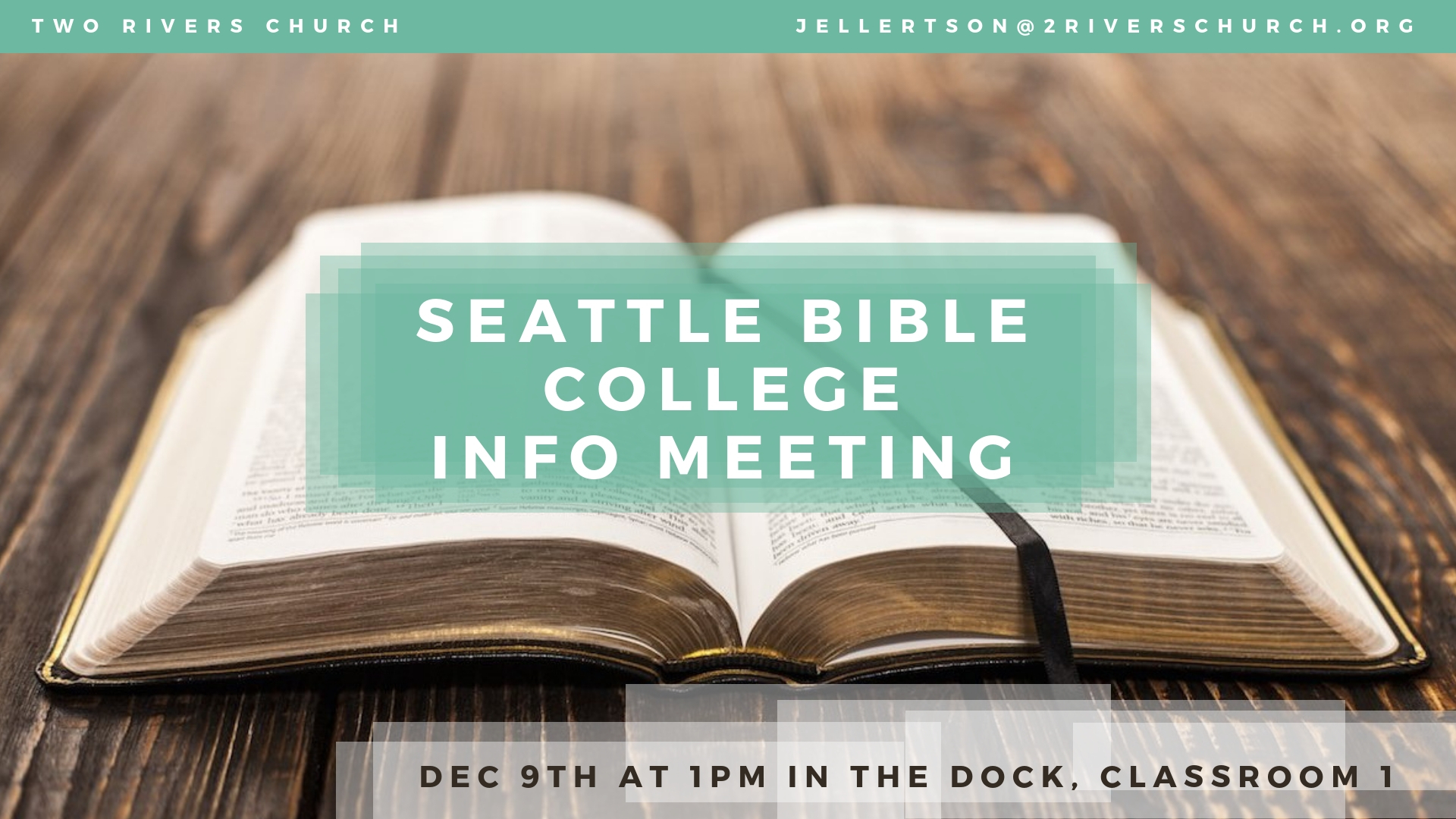 WHAT'S HAPPENING THIS WEEK:
MONDAY:
Seattle Bible College 6:30pm-8:30pm in the Modular Rm #1
TUESDAY:
Gilbert Healing Rooms 4:30pm-8:30pm in the River
WEDNESDAY:
Java Jewels 9:30am-11am in the River - Harbor
Seattle Bible College 6:30pm-8:30pm in the Modular Rm #1
Youth (grade 7-12) 6:45pm in the River - Harbor
TRSSM 7pm in the Modular
Financial Peace University 7pm in the River - Bridge
THURSDAY:
Ladies Intercessory Prayer (W.O.R) 9:30am in the River - Harbor
Jesus the Healer (W.O.R) 9:30am in the River
Awaken (age 18-30) 7pm in the River - Harbor
FRIDAY:
ManPrayer 6am in the Sanctuary
Prayer & Praise 7pm in the Sanctuary
SATURDAY:
Pre-Service Prayer 5:15pm in the Sanctuary - East Prayer Room
Saturday Night Service 6pm in the Sanctuary
SUNDAY:
The Book of Acts Class 9am in the Modular
Sunday Morning Service 9am in the Sanctuary
Pre-Service Prayer 10:40am in the Sanctuary
Sunday Morning Service 11am in the Sanctuary
Five Fold Ministry Class 11am in the Modular
Prophetic Appointments 1:15pm in the Modular
Spirit-filled Church in Gilbert, AZ
Our address is: 326 E Guadalupe Rd, Gilbert, AZ 85234