NOVEMBER 19TH, 2018
Dear Church, Blessings to you on the start of a new week! This email highlights events taking place at Two Rivers.
PARENTING & TECHNOLOGY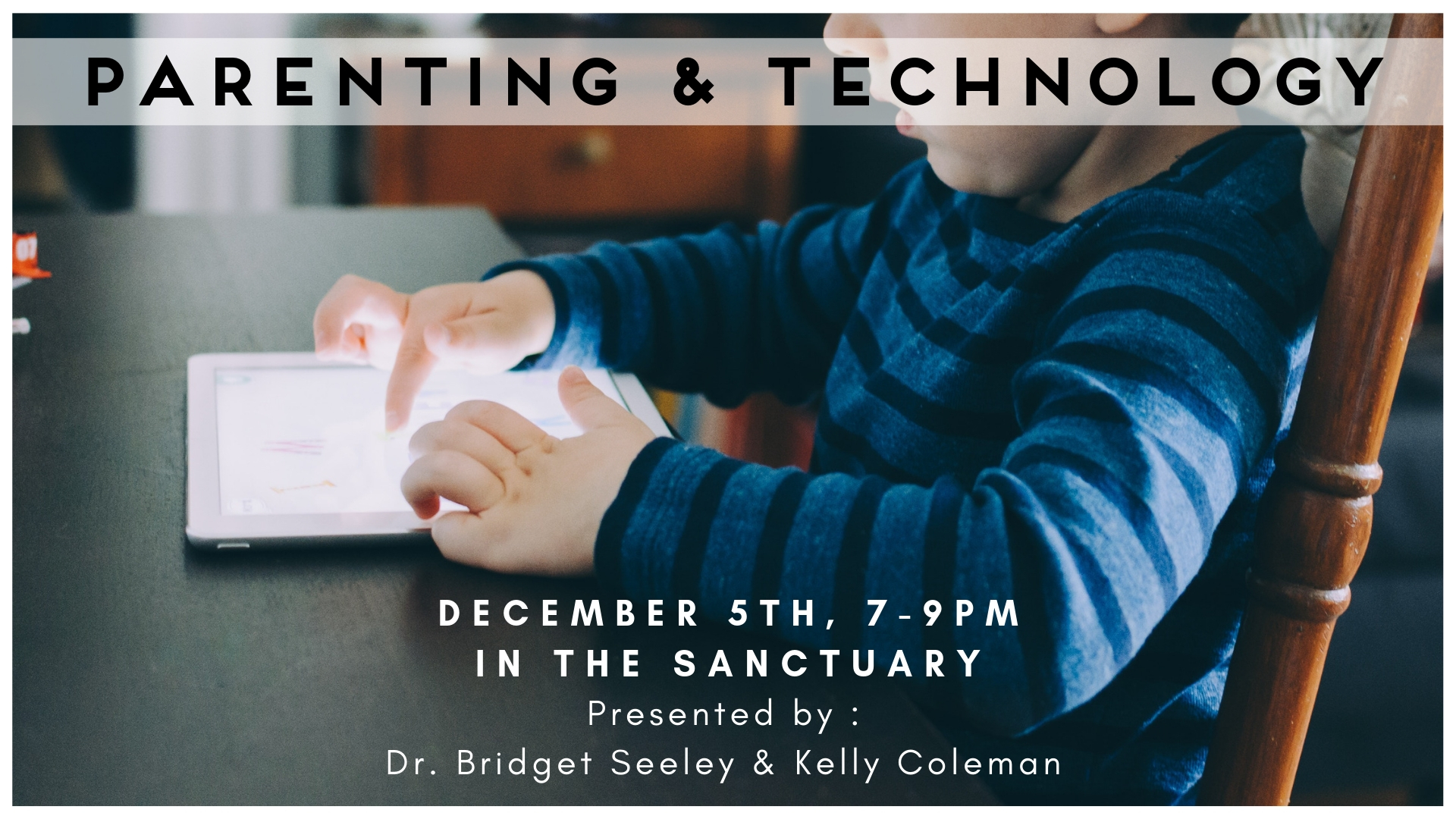 Learn about PARENTING AND TECHNOLOGY on December 5th, 7-9pm in the Sanctuary. Dr. Bridget Seeley & Kelly Coleman will discuss the current research on children and technology. Topics covered include: what kids today are doing online, the effects of technology on the developing brain, and practical tips for keeping children safe online.
CHILDCARE WILL BE PROVIDED TO THOSE WHO SIGN UP
KINGDOM COME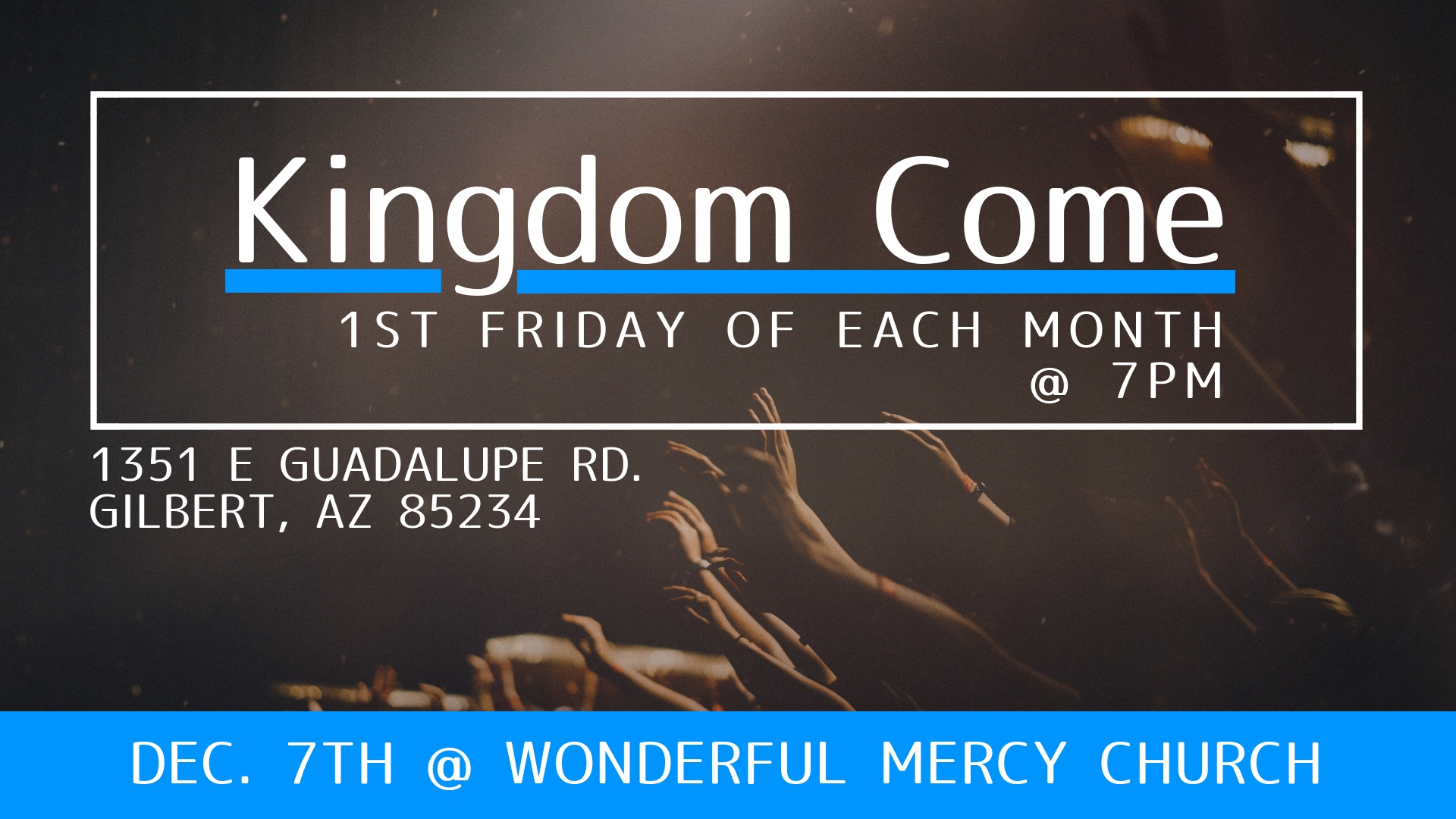 Join us for worship alongside other churches in the Chandler/Gilbert area on the first Friday of every month! Our goal is for the Kingdom of God, to Come together to give Him the glory.
This Service is dedicated to pressing in to the Holy Spirit, and moving in the gifts of God.
December 7th meet at Wonderful Mercy Church at 7pm.
SEATTLE BIBLE COLLEGE INFO MEETING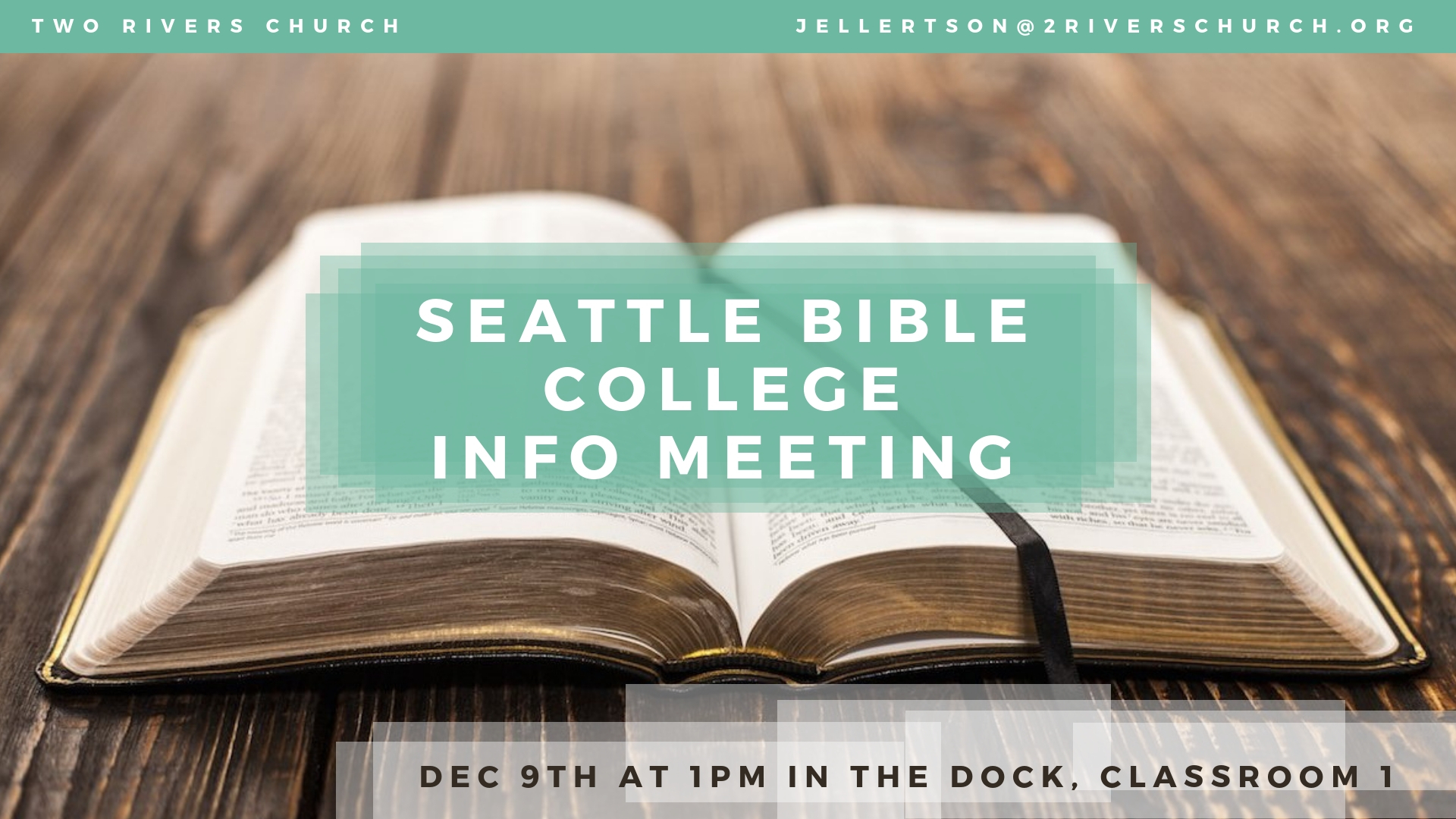 We will be having an informational meeting for those interested in taking classes either for credit or audit through Seattle Bible College. The meeting is on December 9th in the Modular (Classroom #1) from 1 to 2pm.
For more information regarding the class contact Jessica at JELLERTSON@2RIVERSCHURCH.ORG
CHRISTMAS WRAP-UP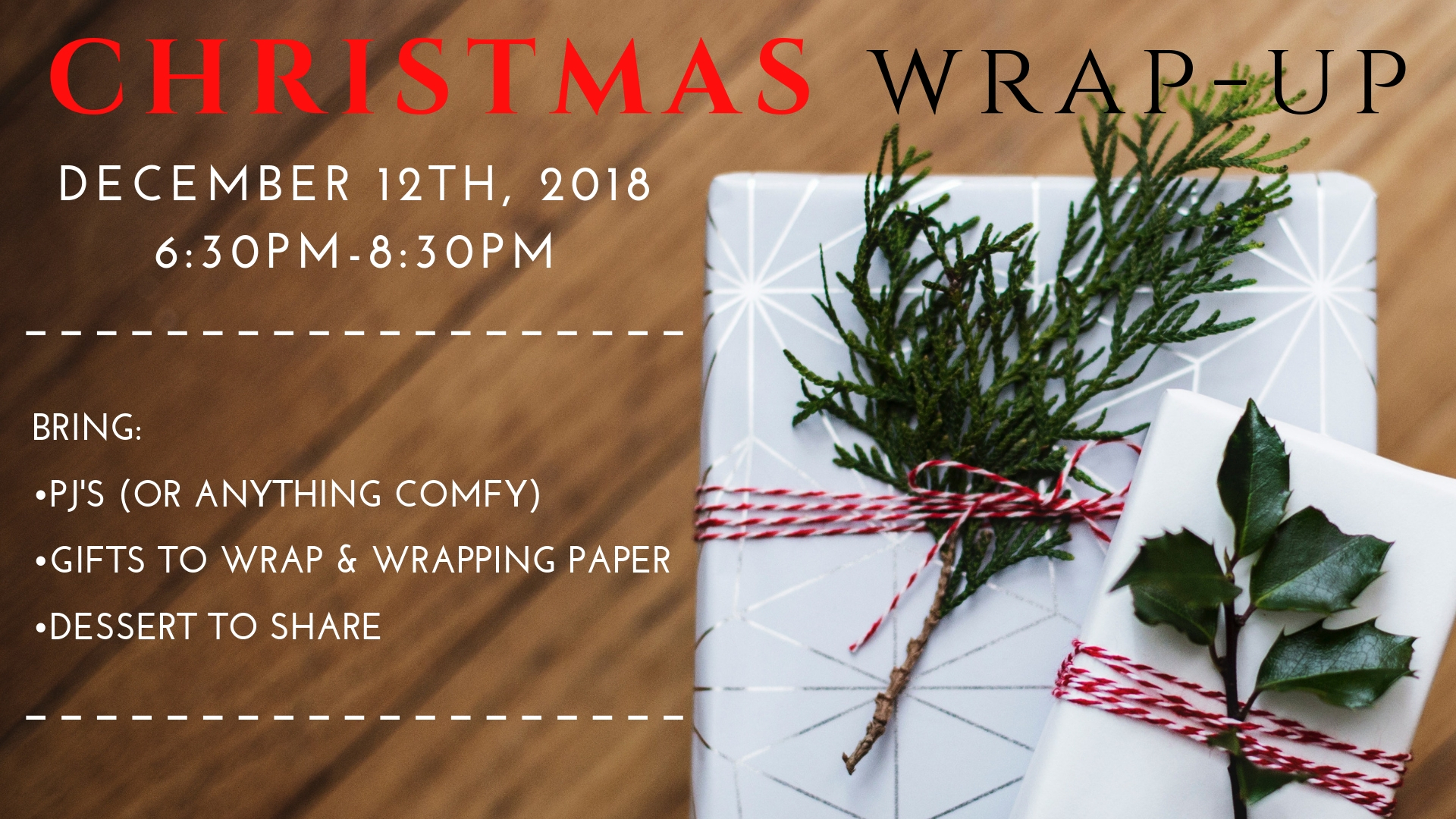 Ladies, join us for a night of Christmas fun! We will be wrapping presents and enjoying a hot chocolate bar.
*Come in PJs or comfy clothes
*Bring your presents, gift wrapping paper of choice, and a dessert to share
*Meet us in the lobby on December 12th at 6:30 PM
For more information contact Stella at
WINTER YOUTH RETREAT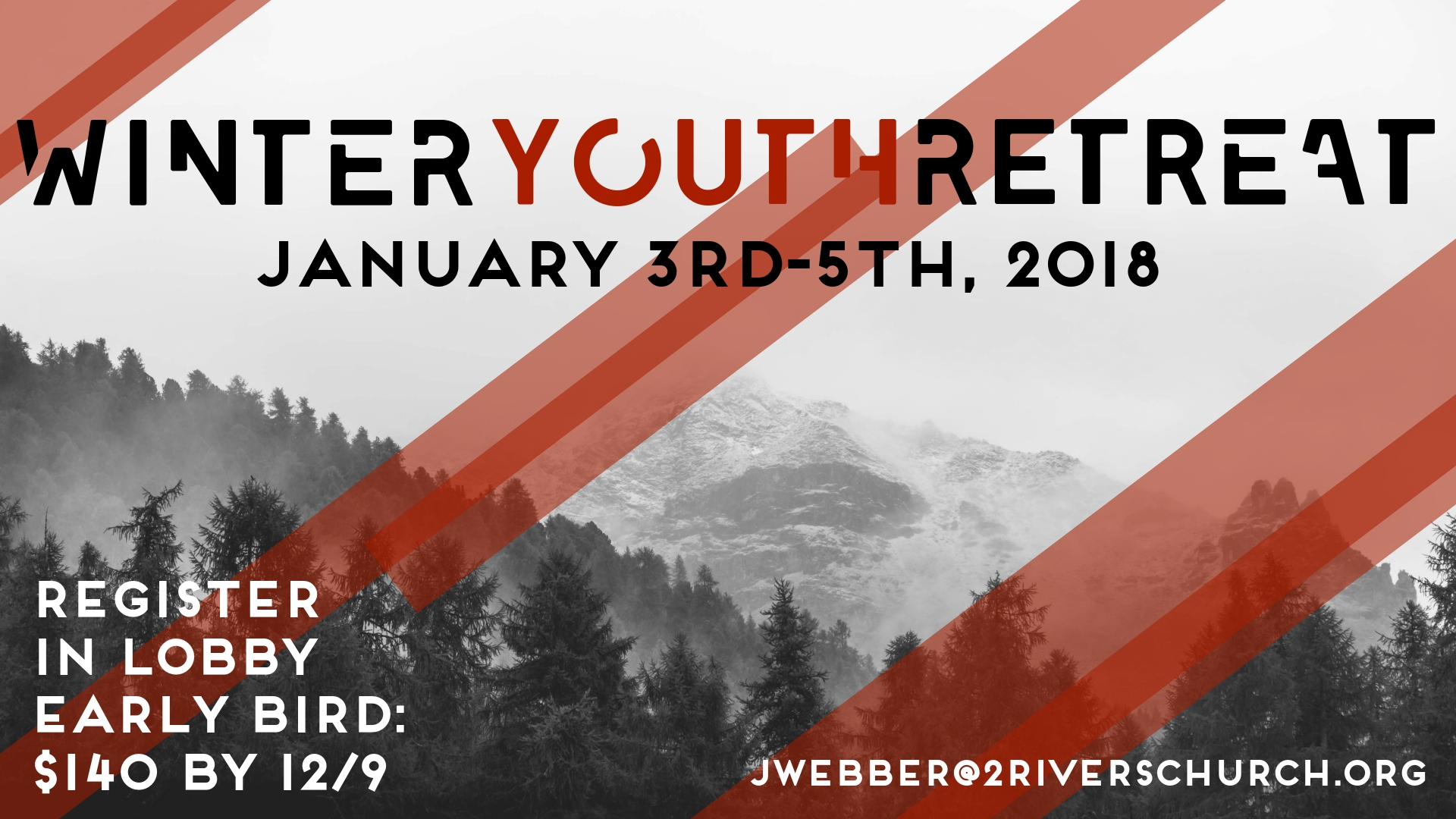 Our annual Winter Youth Retreat Will be on January 3rd - 5th at United Christian Youth Camp (UCYC) in Prescott, AZ. Early bird special is $140 by December 9th, price then jumps to $160.
For more information contact Pastor Jim at
GIVING KEYS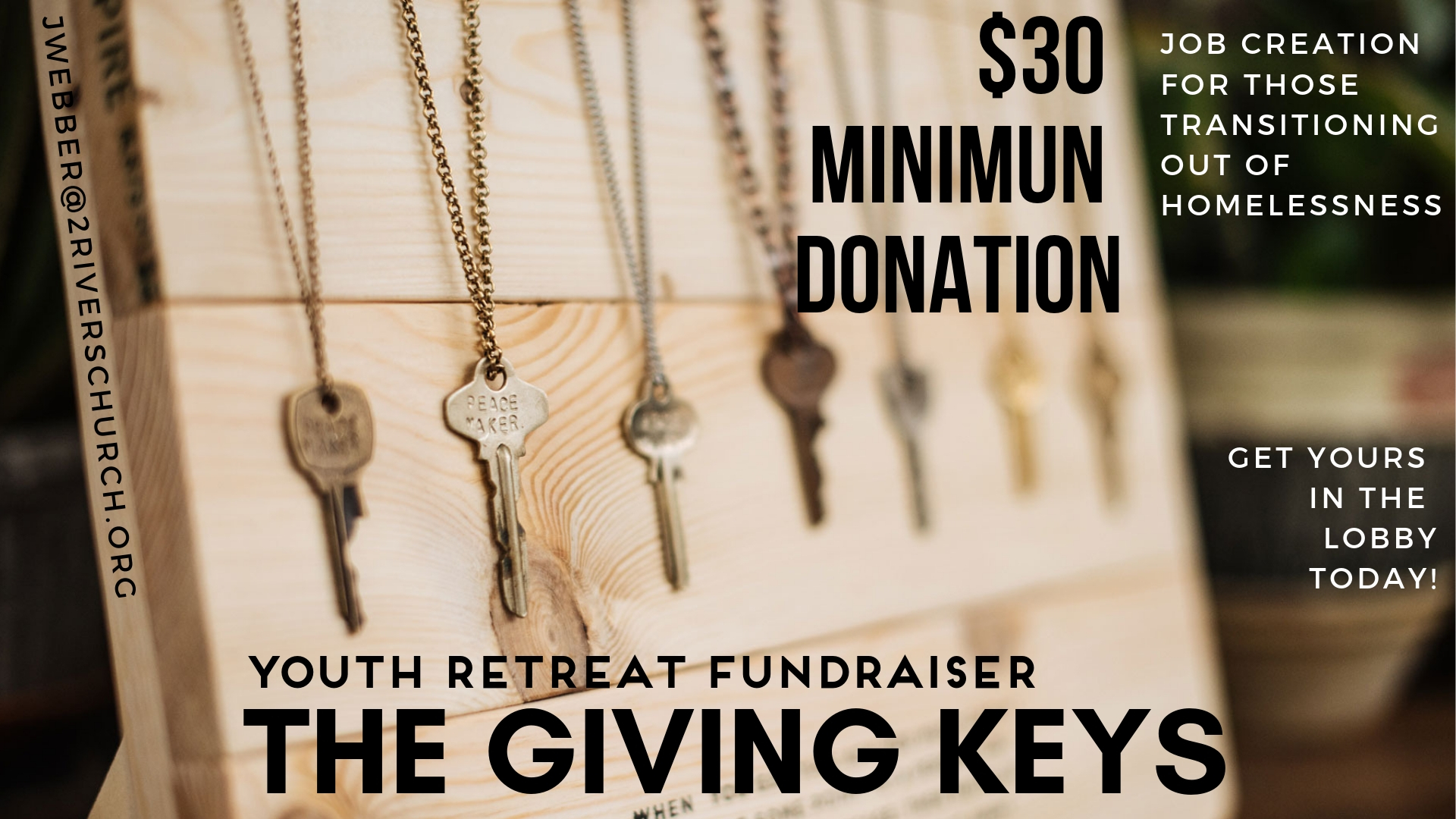 In an effort to raise funds for Youth Retreat scholarships, we have partnered with "Giving Keys" (for sale in the lobby.) Every key purchased supports job creation for individuals transitioning out of homelessness, as well as sending a teen to retreat. Keys are sold for a minimum donation of $30.
If you have any questions contact Pastor Jim at
WHAT'S HAPPENING THIS WEEK:
MONDAY:
Seattle Bible College 6:30pm-8:30pm in the Modular Rm #1
TUESDAY:
Gilbert Healing Rooms 4:30pm-8:30pm in the River
WEDNESDAY:
Youth (grade 7-12) 6:45pm in the River - Harbor
SATURDAY:
Pre-Service Prayer 5:15pm in the Sanctuary - East Prayer Room
Saturday Night Service 6pm in the Sanctuary
SUNDAY:
The Book of Acts Class 9am in the Modular
Sunday Morning Service 9am in the Sanctuary
Pre-Service Prayer 10:40am in the Sanctuary
Sunday Morning Service 11am in the Sanctuary
Five Fold Ministry Class 11am in the Modular
Prophetic Appointments 1:15pm in the Modular
Spirit-filled Church in Gilbert, AZ
Our address is: 326 E Guadalupe Rd, Gilbert, AZ 85234