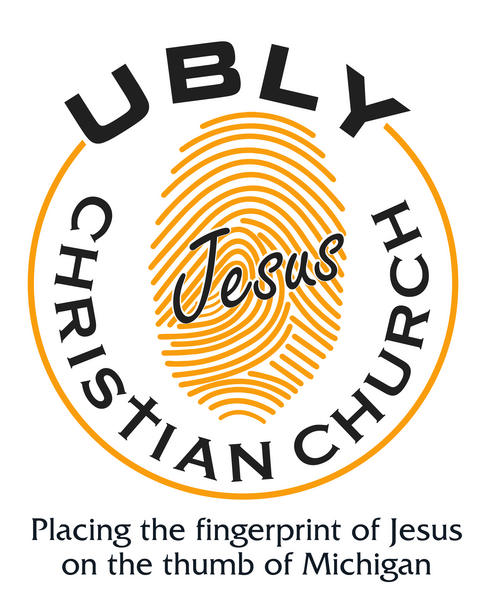 June 2022 Newsletter
"Lord, our Lord, how majestic is your name in all the earth!" Psalm 8:9 NIV
Ubly Community Vacation Bible School (June 12th-16th)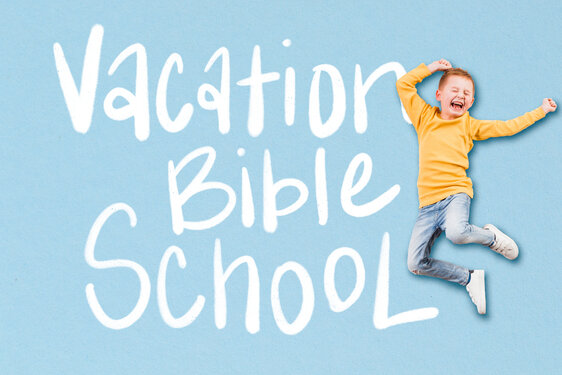 The week of June 13th - 16th, Ubly area churches will come together for vacation bible school (VBS). The event is open for all children ages 4 yrs - 5th grade. We are in need of volunteers to help make this program successful. If you can't help for the entire week - that's okay. If you can volunteer only a couple of days or even one day that is still much appreciated! Please contact Austin if you're interested in serving Ubly's youth through VBS this year.
Potluck Sunday (June 26th)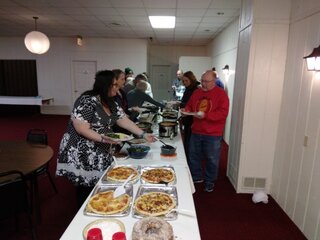 On the last Sunday of each month we invite everyone to stay after worship service for great food and fellowship. You're welcome to bring a dish to pass, but never required - no one has ever left hungry!
Supporting Missions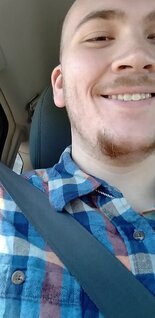 Here at Ubly Christian Church we invite you to pray over and/or support various individuals going into challenging mission fields. On June 26th, Justin Blue will be coming to share briefly about his plans to pursue missions. See his message below:
"Hi Ubly Christian Church,
My name is Justin Blue. You may have heard, but I am interning with Cru, formerly known as Campus Crusade for Christ, as a Missionary in Fresno, California.
I think you'll be encouraged to hear what God is doing in my ministry and how you can partner with me through prayer and financial support. I would love to visit with each one of you and share more. On June 26th, I will be at UCC to share a little more about myself, and what I will be doing around the different college campuses around the Fresno area. Please join me as I start my missionary training long term. Call or text me with your name at (989) 714-5107 if you would like more information, or if you would like to meet up for coffee so I can share more.
Please email me at justin.blue@cru.org if you would like my newsletter."
Church Rummage Sale (July 7th-8th)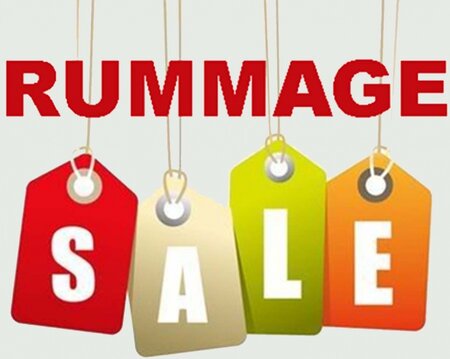 All proceeds will go to the Church Building Fund.
When: Thursday, July 7th (9-5) - Friday July 8th. (9-1)
(with set-up on Wed. July 6th., 9 a.m. - finished)
Where: Ubly Heights Country Club banquet room
How you can help:
- PRAY for God's Blessing
- Spread the word
- Save your plastic bags
- Make signs
- Donate items: clothing, dishware, housewares, baked goods, crafts, toys, games, sporting goods, lawn equipment, etc. Please bring items already priced!
- Help with set-up
- Help on sale day
- Help with clean up
- Help with meals for those working
A volunteer worker sign-up sheet is on the welcome table. For more information, please contact the co-chairs of the fundraising committee: Sharon Binder & Lynette Coon.
Outdoor Worship Service (July 10th)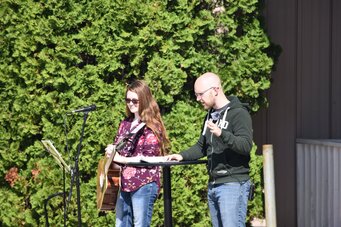 During Ubly's homecoming celebration weekend, we will be holding an outdoor service in the parking lot on east side of Ubly Heights. Please bring along your friends and family and pray for great weather!
Ubly Homecoming Parade (July 10th)

Mark your calendar for Sunday, July 10th. UCC will be participating in the Ubly Homecoming parade again this year. We will need volunteers to walk in the parade to help hand out candy, ink pens, etc. This is always a fun time with great fellowship. Let's share the love of Christ with our community.
Small Groups
Adult Bible Study
Join us on Thursdays 7:00 - 8:00 p.m. at Sleeper Public Library in Ubly.
Women's Bible Study
We will be taking a break from our studies the next few months. Stay posted for a few women's outings this summer.
Building Fund Challenge! (PLEASE READ!)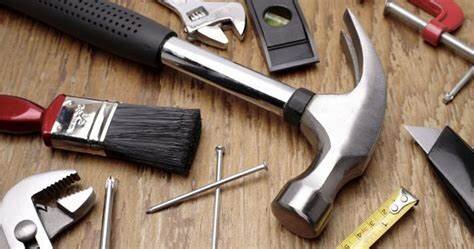 Our building fund collection is growing steadily and we appreciate the continued support. An anonymous supporter of UCC has issued a challenge to all church attendees. They will match all building fund donations UCC receives in the month of June up to $2,000. What a great way to double your donation and grow our building fund for our future church.
To view our current building fund progress, look at the cross posterboard on the welcome table. We are currently working on phase 1, which involves purchasing 3-5 acres of land. We are hoping to accumulate $30,000 within the next year or two and then secure a loan for the remainder. If you would like to help with this important endeavor, please put your donation in a building fund envelope (located on top the offering box at church) or select building fund on the website. Envelopes may be placed in the offiering box next to the entrance door.
Birthdays and Anniversaries
Birthdays:
Bruce Brown June 4
Sandy Wolschlager June 5
Floyd Tenbusch June 7
Diana Braun June 8
Diane Messing June 14
Katherine Wilson June 19
Zach Wilson June 26
Anniversaries:
Zack & Katherine Wilson June 23
April Statistics
Average Attendance: 53
Giving: $5,981.00
Month End Building Fund Balance: $6,212.00
Placing the fingerprint of Jesus on the Thumb of Michigan!
Our address is: 2409 E Atwater Rd, Ubly, MI 48475, USA