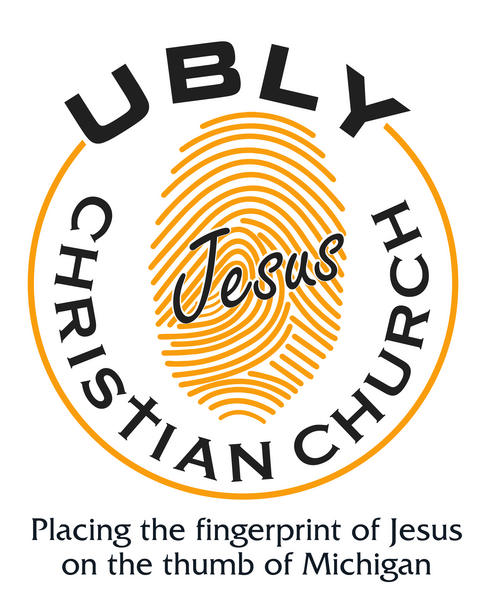 September 2022 Newsletter
"Whoever loves money never has enough; whoever loves wealth is never satisfied with their income. This too is meaningless." Ecclesiastes 5:10 ESV
Baptized into Christ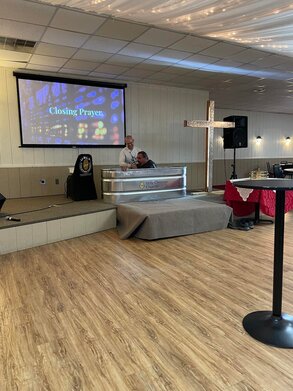 Nothing is more beautiful in life than witnessing lives changed by the gospel of Jesus Christ. We celebrate with Norman Wallace as he was baptized into Christ on August 14th!
Adult Bible Study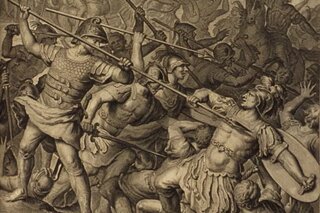 We are continuing adult bible study on Thursdays from 7:00 - 8:00 p.m. at Sleeper Public Library in Ubly.
We are currently working to study and break down the tension created by the violence in the Old Testament and the nature and ethics of Jesus Christ. Is our God the same throughout the ages, or does he change? Join us this month and we'll let you decide that for yourself!
Church Clay Day & Picnic (September 11th)

Join us after church Sunday, September 11 at the Harbor Beach gun club to shoot clay pigeons and have a potluck lunch. Please see Travis or Tiffany Tenbusch for more details.
Women's Bible Study

We will be resuming our women's bible study group on September 13th. We meet at 10:00am Tuesdays at Sleeper Public Library. We would be happy to see you there.
WCSC Chili Cook-Off and Silent Auction (September 24th)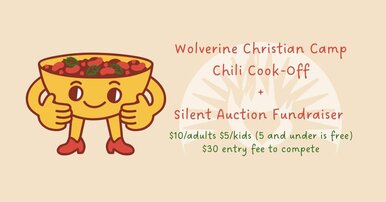 Come one, come all, to the second annual Wolverine Christian Service Camp Chili Cook-off + Silent Auction Fundraiser! The event will take place at WCSC, with a large array of items up for auction and a variety of chili's to taste. This year is sure to be full of fun, so you will not want to miss out!
To attend the cook-off, sample chilis, and participate in the auction it is $10/adult and $5/kid. All children 5 and under are free.
To participate in the chili competition, there is a $30 entry fee, and you must arrive at the camp at 10:45 to set up your chili. All chili must come cooked and in a croc pot, ready to be tasted.
Register to compete by emailing Garrett Lilley at garrett@wolverinechristiancamp.com.
Can't wait to see you all here!
Potluck Sunday (September 25th)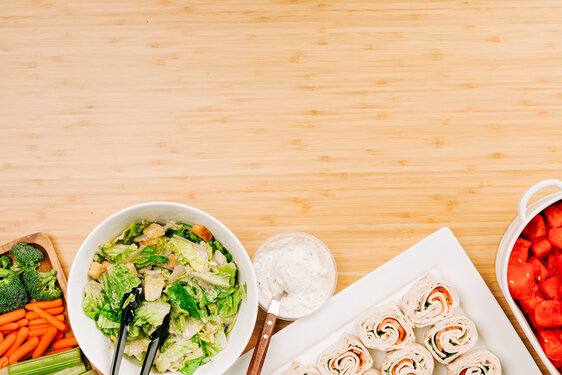 On the last Sunday of each month we invite everyone to stay after worship service for great food and fellowship. You're welcome to bring a dish to pass, but never required - no one has ever left hungry!
Birthday and Anniversaries
Birthdays:
Lynette Coon Sept 2
Kerry Brown Sept 24
Sharon Binder Sept 24
Nancy Romzek Sept 28
Seth Rhodea Sept 30
Anniversaries:
John & Elsie Napier Sept 3
Mike & Deb Zmierski Sept 10
Jerry & Sandy Peplinski Sept 18
July Statistics
Average Attendance: 46
General Giving: $6,542.00
Building Fund Balance (as of July 31st): $15,957.02
Placing the fingerprint of Jesus on the Thumb of Michigan!
Our address is: 2409 E Atwater Rd, Ubly, MI 48475, USA