Ubly Christian Church December 2019 Newsletter
Our leadership Austin Keller, Lead Minister Contact Us Phone: (989) 325-5678 Mail: P.O. 76 Ubly, MI 48475 Email: ankr559@cccb.edu
Christmas Reminder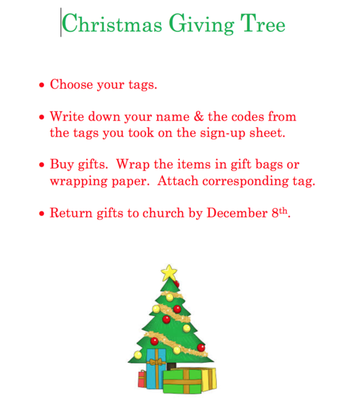 Please don't forget to bring your gift by December 8th. You may drop them off by the welcome table near the entrance. Thank you again for helping our local families to celebrate Christmas.
12.5 Winter Retreat! (Jan 10th-12th)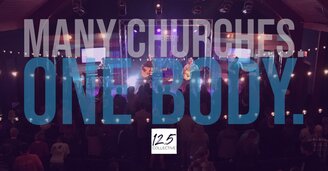 12.5 Winter Retreat!!!
Registration is currently open for this year's Winter Retreat!
When: Jan. 10-12, 2020
Who: 6th-12th Grade Students
Where: New Life Camp in Rose City, MI
How Much: $100/Student
Deadline to turn in registration forms is Dec. 20th. Forms are available in the Ubly Heights. Turn forms and payment in to Austin or Abigail.
Christmas Eve December 24th @ 7pm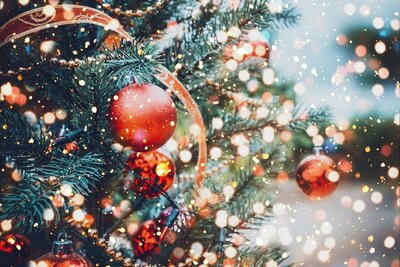 Get ready for our upcoming Christmas Eve service as we pause in this season to celebrate the birth of the King! The service will involve some of the traditional Christmas songs, a few specials musical selections, the reading of the Christmas Story, communion, and singing Silent Night together. We hope that you and your family will be able to join us for this special time together!
Facts and Figures for the Past Month
Weekly offering average (to date): $1,179.66
Attendance average (to date): 57
Advent Sermon Series: God with Us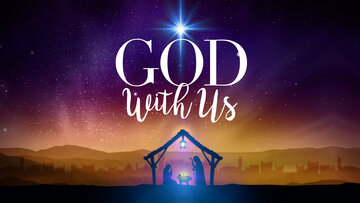 This season, God isn't sending us an ordinary gift. He is gifting his Son wrapped in Hope, tied with a bow of Love, waiting in Peace to open it with real Joy. We invite you to join us on Sunday morning in December as we take a look at beautiful gift of Advent.
December 1st - God with Us Brings Hope
December 8th - God with Us Brings Love
December 15th - God with Us Brings Joy
December 22nd - God with us Brings Peace
December 24th - God with Us is Jesus
People Serving This Month:
Morning Devotion:
12/1 Austin Keller
12/8 Michael Daskam
12/15 Ken Peters
12/22 Craig Maurer
12/29 Carl Keller
Closing Prayer:
12/1 Thomas Mittlestat
12/8 Mark Zmierski
12/15 Jedediah McCollough
12/22 Moses Garner
12/29 Mike Zmierski
Communion Prep:
12/1 Lois Tenbusch & Kris Getner
12/8 Sharron Binder & Lynette Coon
12/15 Betty Bensinger & Diane Messing
12/22 Kayla Zmierski & Tiffany Tenbusch
12/24 Austin & Sarah Keller
12/29 Kerry Brown & Sandy Peplinski
Greeters:
12/1 Sharon Binder & Neal Messing
12/8 Lynette Coon & Mike Zmierski
12/15 Betty Bensinger & Diane Messing
12/22 Floyd & Lois Tenbusch
12/24 Travis & Tiffany Tenbusch
12/29 Carl & Linda Keller
PowerPoint:
12/1 Pearl Daskam
12/8 Sara Peplinski
12/15 Royce Daskam
12/22 Zach Garner
12/29 Caitlyn Maurer
Ushers: Floyd Tenbusch, Mark Zmierski,
Travis Tenbusch, Jerry Peplinski,
others as needed
Placing the fingerprint of Jesus on the Thumb of Michigan!
Our address is: 2409 E Atwater Rd, Ubly, MI 48475, USA