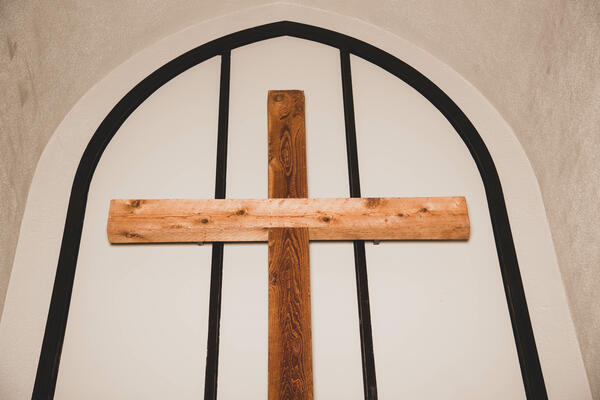 Ubly Christian Church February 2020 Newsletter
Established since January 2018 Austin Keller, Lead Minister Contact Us Phone: (989) 325-5678 Mail: P.O. 76 Ubly, MI 48475 Email: ublychurch@gmail.com
A JOURNEY WITH JONAH: PERSPECTIVE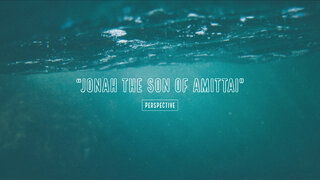 Sometimes we need a biblical perspective to see clearly. For the next five weeks, we will view Jonah's story from afar and see God's overall plan for the Ninevites and us his church. Join us while we swim deep to the Old Testament to search for answers from the bible.
Messages for February:
1/26: Jonah's Unbelievable Mission (Jonah 1:1-3)
2/2: God's Reckless Pursuit (Jonah 1:4-17)
2/9: Raising My White Flag (Jonah 2:1-10)
2/16: Where You Go I'll Go (Jonah 3:1-10)
2/23: Seeing through God's View (Jonah 4:1-11)
STATEWIDE 2020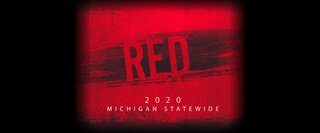 It's time to sign-up for the Michigan Statewide Teen Convention!!! All 9th-12th grade students are in for an awesome weekend of games, worship, and excellent teaching from special guest Dan Smith!
This year Statewide will take place in Lansing, MI on the GLCC Campus. The cost is $100/student for the event, travel, and lodging.
Sign-up on the sheet on the welcome table or contact Austin with any questions!
Deadline to register is 2/16!
Ubly Christian Youth Group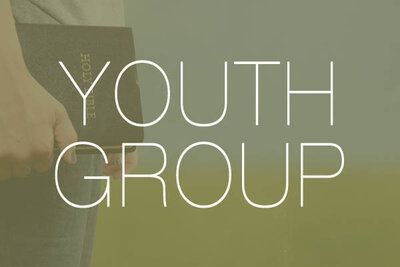 All Jr. High & High School students are invited to join us at Betty Bensinger's house in Ubly. Come & experience worship, unique & challenging games, tasty snacks, and a great community of Christ followers.
Wednesday Nights from 6-7:30pm
Meet us @ 1969 Main Street, Ubly, MI 48475
Study of the book of Job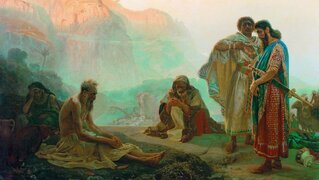 Have you ever pondered where suffering and evil comes from? Through the bible we can come to a better understanding of how the world operates. Come and join our Thursday night small group from 7-8pm @ Ubly's Sleeper Public Library. Everyone is welcome!
Prayer Request
Physical Healing:
Julia Maurer (seizures), Deb Zmierski (seizures), Katherine Wilson (stomach), Leon Swartzentruber (lungs & energy), Nancy Romzek (cancer), John Stover (cancer) Frank Peplinski (energy & stress), Betty Binder (congestive heart failure) Willard Krupp (energy) Bruce Brown (nerve pain)
Special request:
Wisdom for the leadership of UCC, Peggy Decker's family for the passing of her mother Mildred, Loving everyone as Christ loved us, living out Ubly Christian's vision for 2020 - vertical worship, horizontal discipleship, and being the diagonal kingdom.
People Serving This Month:
Morning Devotion:
2/2 Mike Zmierski
2/9 Michael Daskam
2/16 Ken Peters
2/23 Craig Maurer
Closing Prayer:
2/2 Jedediah McCollough
2/9 Abigail Deering
2/16 Carl Keller
2/23 Moses Garner
Communion Prep:
2/2 Peggy Decker
2/9 Lynette Coon & Sharon Binder
2/16 Tiffany Tenbusch
2/23 Kayla Zmierski
Greeters:
2/2 Steve & Nancy Romzek
2/9 Sandy & Jerry Peplinski
2/16 Mike & Mark Zmierski
2/23 Travis & Tiffany Tenbusch
PowerPoint:
2/2 Zach Garner
2/9 Caitlyn Maurer
2/16 Sara Peplinski
2/23 Royce Daskam
Ushers: Floyd Tenbusch, Mark Zmierski,
Travis Tenbusch, Jerry Peplinski,
others as needed
Facts and Figures for the Past Month
Weekly offering average (to date): $1,114.30
Attendance average (to date): 54
Luncheon Sunday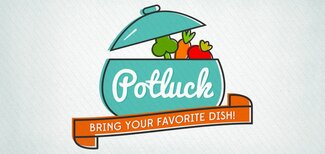 At the end of every month we celebrate by having a luncheon. If you would like to bring a tasty dish to share, be our guest. This is always a great time to eat and play games with us.
Eat with us on February 23rd at 11:30am.
Placing the fingerprint of Jesus on the Thumb of Michigan!
Our address is: 2409 E Atwater Rd, Ubly, MI 48475, USA