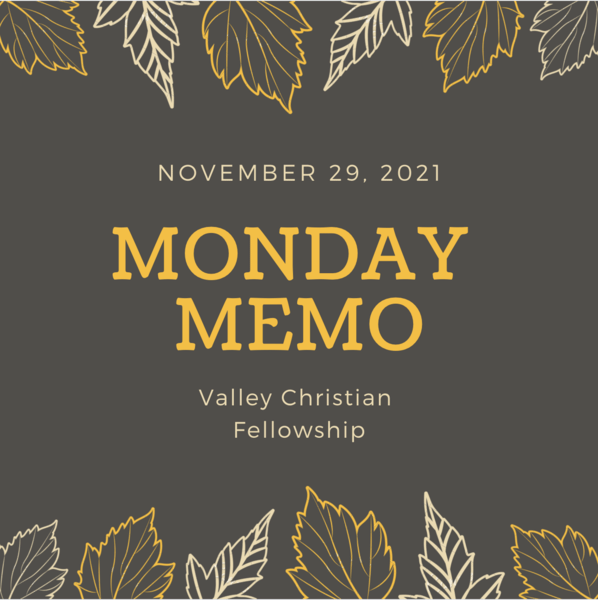 Monday Memo
November 29, 2021
Weekend Recap
Hey Valley!
Christ is the wisdom we all need. Sometimes we forget this. He is the one who wisely designed the world and when we live by His design we experience the goodness of it. And that is only part of his wisdom. Really this weekend we barely scratched the surface. Yet, we saw enough to be encouraged and challenged to trust the gospel (which he designed) and by His grace to live a life of righteousness. The whole message can be found here and as always, the sermon outline can be downloaded also.
This week also marked the first Sunday of Advent! We had children from the Valley family light the candle of Hope at each service and I wanted to remind you that it is not too late to start this same tradition in your own home. At each campus, there are family advent kits in the resource centers along with Advent stories like Jotham's Journey that you may want to consider picking up and reading as a family as we approach Christmas!
Finally, all our first round of angel tree tags have been assigned! If you would still like to participate in this great opportunity to bless local families there are still some ways to do so. Simply email me and we can get you set up.
Loving People Toward Jesus,
Pastor Mike
Valley Reading Plan
Nov 29 Obad, Jonah 1 & 1 John 5
Nov 30 Jonah 2–3 & 2 John, 3 John
Dec 1 Jonah 4, Micah 1 & Rev 1
Dec 2 Micah 2-3 & Rev 2
Dec 3 Micah 4-5 & Rev 3
Verse of the Week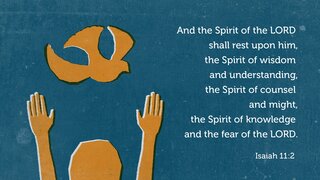 And the Spirit of the LORD shall rest upon him, the Spirit of wisdom and understanding, the Spirit of counsel and might, the Spirit of knowledge and the fear of the LORD. Isaiah 11:2
Our address is: 2911 Pacific Way, Longview, WA 98632, USA